The celebrity nature of sports is never receding; Even lesser when we speak about performers from the top echelon of their respective areas of performance. But what about when we compare players from a similar era? Then it becomes a conversation with some context. Now, what if they were all performers from the same sport? Even more so.
ADVERTISEMENT
Article continues below this ad
Well, we undertake a comparison between players that were all active through the 80s and 90s in the American zeitgeist and were all monster performers in their own right. Now in 2022, with Bonds and Clemens having missed out on their Hall of Fame induction, does that account for any change? With Ortiz's inclusion, do we see a bump for him?
ADVERTISEMENT
Article continues below this ad
While Hall of Fame inductions are a part of player legacy, they will surely have some play on the players' respective valuations. However, only having been announced recently, this has not given us enough time to account for those changes. Here is a compilation of the stars' estimated net worth in 2022.
Barry Bonds – Estimated Net Worth: $100 million
The outfielder played out a majority of his career with the San Francisco Giants. A permanent fixture in the left field, Bonds actually started his career with the Pittsburgh Pirates before switching to the Bay Area. Having retired in 2007, he has a net worth of $100 million dollars.
7/8/07 6:02:55 PM — San Francisco, CA, U.S.A — 2007 Major League Baseball All-Star Game — Barry Bonds warms up in the on-deck circle before his first at-bat. Photo by Robert Hanashiro, USA TODAY Staff ORG XMIT: RH 32217 MLB ALL STAR GAME 7/10/2007 (Via MerlinFTP Drop)
During his career, he set numerous records during his professional career, including the record for most home runs, walks, and intentional walks. His 22-year career left him earning plenty in salaries, but his means also included various sponsorships over the tenure of his career. During his career, Barry Bonds earned $188,245,322 in salary alone. His peak earnings year was 2005 when he earned $22 million in base salary. He also has significant investments in real estate.
Roger Clemens – Estimated Net Worth: $60 million
Arguably one of the best pitchers to set foot on the mound, Clemens had a stellar 23-year career in Major League Baseball. He turned out for a variety of franchises. These included the Toronto Blue Jays, the Houston Astros, and even the New York Yankees before winding down his career. He had a statistically enriching career, having won 7 Cy Young Awards for his deliveries and notched up 2 World Series wins in that time too.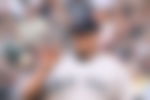 His current net worth is around $60 million. Much in line with his salary earning from the time, Clemens had reportedly earned a $28 million pro-rated contract in his final stint with the Yankees.
David Ortiz – Estimated Net Worth: $55 million
We are yet to see how his induction into the Hall of Fame affects his net worth, but $55 million is no joke either. The Boston Red Sox legend became a first-ballot inductee in Cooperstown and has seen his stock rise significantly. He is a seven-time All-Star player who also holds the Red Sox's single-season record for a total number of home runs in a regular season with 54.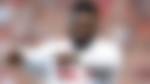 During his active years, David Ortiz earned a little under $160 million in salary. His peak salary was the $16 million he earned in both of his final two seasons, 2015 and 2016. And that's not all either, Big Papi, as he was nicknamed, also managed to score some serious brand endorsements, including Mastercard, Coca Cola, etc.
ADVERTISEMENT
Article continues below this ad
Sammy Sosa – Estimated Net Worth: $70 million
Perhaps a slight surprise for some, Sosa manages to score pretty high on the list, thanks to his skills. Sosa played for the Chicago White Sox as well as the Texas Rangers; before finally joining up with the Chicago Cubs, where he wound down his career. Even so, the right fielder has had a noteworthy career being declared an All-Star 7 times over its course. His estimated net worth in 2022 is around $70 million.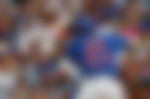 ADVERTISEMENT
Article continues below this ad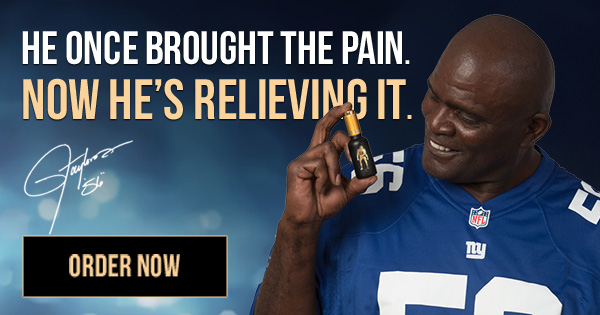 His total career earnings are a little over $126 million, but Sosa has also some value as an icon. Not to forget, he helped the Chicago Cubs overcome their mojo by winning their divisional title in 2003.
DIVE DEEPER