Comedian Dave Chappelle became a mega-star after starring in his iconic Chapelle's Show. Although he was already well-known before, the sketch comedy series catapulted him to megastardom. But Chappelle's Show wasn't the only TV series he walked away from.
Earlier in his career, Dave Chappelle partnered with Fox on a new show. But he declined the offer once he discovered his character would be close roommates with a white female actor.
How Comedy Central once ruined their relationship with Dave Chappelle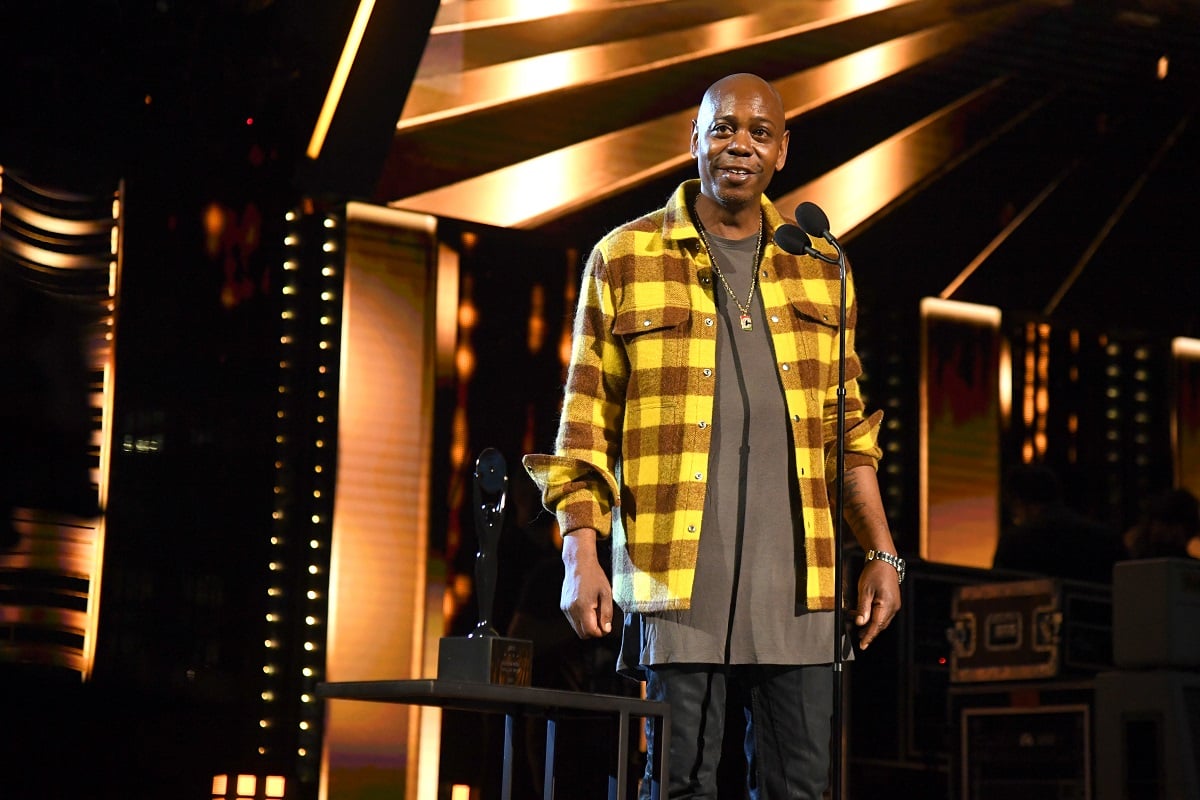 Dave Chappelle | Kevin Mazur/Getty Images
As many know, Dave Chappelle left Chappelle's Show and Hollywood at the peak of his fame in the 2000s. The comic walked away from a reported $50 million deal and spent a couple of weeks in South Africa. However, he was willing to do more episodes of Chappelle's Show when he returned. But it was on the condition that the show did not air new episodes featuring material Chappelle filmed before leaving. Comedy Central refused to honor this request.
"I feel like it's kind of a bully move," Chappelle told the Dayton Daily News (via CBS News). "That's just how I feel about it. I don't know if that's the case. But if people don't watch it, then I'd be more than happy."
As for why Chappelle quit the show in the first place, the comedian has hinted it's due to integrity and freedom.
"It's a very complicated answer, because I felt a variety of ways over the last years. Whenever there's something I'd like to have that I could have afforded but I can't now afford, then I'm upset about it," Chappelle once told David Letterman according to Vanity Fair. "But then when I see a guy who goes to a job that's time-consuming, and he doesn't have free time to do things I get to do, then I feel good about it."
While Chappelle's decision shocked many at the time, the comedian has a history of staying true to himself.
Dave Chappelle once left a show on Fox when he discovered his character would be paired with a white actor
*{padding:0;margin:0;overflow:hidden}html,body{height:100%}img,span{position:absolute;width:100%;top:0;bottom:0;margin:auto}span{height:1.5em;text-align:center;font:48px/1.5 sans-serif;color:white;text-shadow:0 0 0.5em black}