———————————————————-
Greetings, Mr. Gantt! I'm an NFL fan from jolly ol' Europe and I've been following the sport for few years now. I wanted to know more about each team from resources other than second-hand information like Wikipedia; stuff that people who live and breathe the club know and feel. So, to not waste more of your time, could you please let me know what makes the Panthers special? What is it like to get behind them and cheer every Sunday for every inch gained? Thank you for taking the time to read this, as I know you have far better things to do! Kind regards. — Goncalo, Lisbon, Portugal
This one came in a week ago, and I pondered about how to answer it. And then it hit me that the best way to tell a fan how a fan ought to feel is to ask a fan. So I rounded up four of our OG Friends Of The Mailbag, an all-star cast from all four corners of the globe (OK, one from each Carolina, one from Argentina, and one from Australia). They live it, some of them for as long as the Panthers have existed, so I asked them what I should tell Goncalo, and here are their verbatim responses.
PETER THE AUSTRALIAN PUNTER EXPERT
It would be easy to be glib after the last few years and say "stubbornness" or "blind optimism" is the reason I'm a Panthers fan, but I think every supporter can trace their journey back to something. It could be that they were born there, or that their parents support that team, or that Tom Brady starts playing for them, or just a vague feeling that the team style resonates.
Being a sports fan is a desire to say that you were there when it happened. Or even better, to be there at the beginning. And if you're looking for a reason to support the Panthers, it's because that's where we're at; the beginning. It won't happen this year, but the pieces might be in place. After all, 5-10 isn't all that different from 2014's record at the same stage.
Whether it's the "Keep Pounding" mentality and passion so ably demonstrated by the late Sam Mills, or the determination of the 2014 losing-record squad to win a playoff game, or the all-round skill and excitement of the two Super Bowl runs, or a combination of all of them, there's always something to bring you in and keep you there.

The boring story of my Panthers fandom comes from a hazy memory of watching an Australian NFL highlights show in the mid-'90s hosted by Don Lane. It was a snow game (my young mind tells me it was against Green Bay, but I could be misremembering), and even though we lost, the plays, the sense of excitement on the field and on the sideline had me hooked. It's caused me bleary-eyed 4 a.m. Monday morning wake-ups every since.
Sorry about the length, but the cricket has finished and I had a spare moment — happy new year.
As somebody who wasn't born in Charlotte, or anywhere near Charlotte, being a Panthers fan has felt like being a part of a family; that even though you know it's not your biological family, it makes you feel just as special.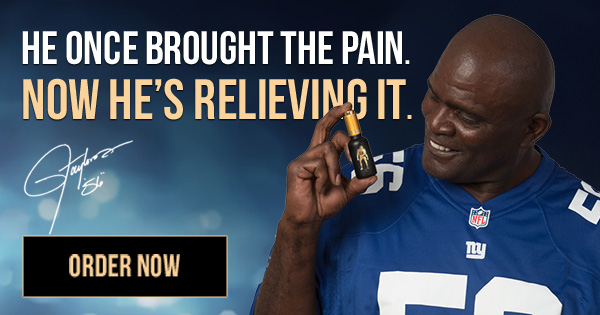 My fandom with the Carolina Panthers started with Cam Newton and what he brought to the game of football, but today it goes far beyond No. 1. It is the engagement from the social media team which makes each fan feel special, feel heard, feel appreciated for the time and effort that being an NFL fan requires. It is the impact that players like Greg Olsen, Cam Newton, and Thomas Davis have had, and continue to have, on the lives of the people of Charlotte who (though they are not my neighbors) have to face the same hardships that we all do around the world.
Being a Panthers fan is not like being a Warriors fan in the NBA or a Penguins fan in the NHL, there's a lot of suffering that comes with seeing your team perform below expectations – but at the end of the day is the hope that one feels every Monday after a loss or every offseason following the draft that the Panthers are going to go out on the field and fight hard for the city of Charlotte and their fans around the world.