Danny Glover is an American actor best known for his role as Roger Murtaugh in the Lethal Weapon movies. Having started his career in Hollywood in the late 1970s, Glover has appeared in over 195 movies and television series.
However, it's not just his acting work that has impacted his success. Danny Glover's net worth is also affected by his production company, Louverture Films, his real estate investments, and more. Read on to discover Glover's most successful projects and trace his career from the beginning until now.
Early Life
Danny Lebern Glover was born on July 22, 1946, in San Francisco, California, United States. His mother, Carrie Hunley, and his father, James Glover, were postal workers. They were also active members of the National Association for the Advancement of Colored People or NAACP.
Glover completed his high school credits at George Washington High School in San Francisco. Upon graduation, he attended San Francisco State University, but he exited before completing his degree.
In his youth, Glover suffered from epilepsy. Since he turned 35, however, he has no longer experienced any seizures.
Acting Career
Glover's first acting experiences were on stage with the American Conservatory Theater. He also received much of his early professional training at the Shelton Actors Lab from Jean Shelton herself. Later on, Glover would move to Los Angeles, where he became one of the co-founders of the Robey Theatre Company, which was an homage to Paul Robeson.
Glover's first film appearance was in the 1979 thriller Escape from Alcatraz, starring Clint Eastwood. This was followed by a small role in the comedy Chu Chu and the Philly Flash in 1981. The following year, Glover found himself in a co-starring role alongside Peter Coyote in the satirical drama Deadly Drifter, also released under the alternative title Out.
Witness
In 1985, Glover appeared in three notable films. For his first project, he was cast for a supporting role in the Harrison Ford crime drama Witness. It was a moderate commercial success, with gross earnings of $68.7 million against a budget of $12 million.
Silverado
Shortly afterward, Glover would co-star with Kevin Costner, Kevin Kline, and Scott Glenn in the western film Silverado. It had a decent turnout, ending its run with a total of $32.1 million in box office revenues against a budget of $26 million.
The Color Purple
Glover's biggest film for 1985 was the multi-awarded epic drama The Color Purple. Directed by Steven Spielberg, this film is a screen adaptation of the Alice Walker novel of the same title, which has won a Pulitzer Prize. It was also the breakthrough film for actress Whoopi Goldberg and the film debut of Oprah Winfrey.
The Color Purple received an incredible 11 nominations at the Academy Awards, including Best Picture. It also performed well at the box office. It started slow, earning only $1.7 million on opening weekend. But moviegoers quickly took notice and the overall earnings of the film amounted to over $98 million against a production budget of $15 million.
Lethal Weapon Movies
Danny Glover's net worth would take a massive leap in 1997 when he was cast as Sgt. Roger Murtaugh in the action film Lethal Weapon. With Mel Gibson as a co-star, the film turned out to be a massive hit. With a budget of just $15 million, it raked in more than $120.2 million at the worldwide box office. It also earned Glover much praise from critics, as well as some Best Actor nominations.
Two years later, both Glover and Gibson would come back to reprise their roles in the sequel, Lethal Weapon 2. Again, it was an incredible commercial success, drawing in as much as $20.4 million on opening weekend alone. This time, box office gross revenues exceeded $227.8 million.
Glover and Gibson continued to please the critics and the moviegoing public with the third installment of the franchise in 1992. Lethal Weapon did even better than the first two films, ending its theater run with total revenues of $321.7 million. It was produced on a budget of $35 million.  For this film, the two stars also won Best On-Screen Duo at the MTV Movie Awards.
In 1998, the fourth and final installment of the Lethal Weapon series was released. Glover's Sgt. Roger Murtaugh has been promoted to Captain, and the Glover's salary has also been promoted to $7 million. This is but a small part of the hefty $140 million budget of the film, which went on to earn $285.4 million from theaters globally.
To Sleep With Anger
In 1990, Glover appeared in the lead role in the drama To Sleep with Anger. Likely overshadowed by bigger films at the time, it only earned $1.2 million in theaters. However, Glover was noticed by critics for his work and it won him Best Male Lead at the Independent Spirit Awards. The same year, he also appeared in Predator 2, followed by roles in Grand Canyon and Pure Luck.
Angels in the Outfield
In 1994, Glover was cast to play the team manager George Knox in Angels in the Outfield. The family fantasy film was directed by William Dear and included names like Tony Danza and Christopher Lloyd in the cast. With a budget of $24 million, it made $50.2 million at the worldwide box office.
Gone Fishin'
Danny Glover's net worth got another notable boost in 1997 when he co-starred with Joe Pesci in the comedy Gone Fishin'. For his performance, Glover was paid $2 million. Unfortunately, the film was not a box office success, only grossing $19.7 million against a $53 million budget.

In the same year, he appeared in an uncredited cameo in Wild America as Bigfoot. He also played the prominent role of Judge Tyrone Kipler in The Rainmaker, although his name was not included in the credits.
Saw
Glover joined the cast of Saw in 2004 as Detective David Tapp. This psychological horror was the directorial debut of acclaimed director James Wan. It made $103.9 million from theaters globally, which is pretty impressive considering that it only had a budget of $1.2 million. It actually already more than made up for it when it earned over $18.3 million on opening weekend alone.
Dreamgirls (2006)
In 2006, Glover was part of the ensemble cast featured in the musical drama Dreamgirls. Other cast members included Jamie Foxx, Beyonce, Eddie Murphy, and Jennifer Hudson. Inspired by the story of the Supremes and their record label Motown, Dreamgirls was received very well by critics and audiences.
It received a slew of accolades, including eight nominations at the Academy Awards. As for the box office numbers, the start did not look very promising, with only $378,000 coming in during the opening weekend. However, things turned around quickly and the multi-awarded film made over $155.4 million from theaters.
2012 (2009)
Glover's next major film appearance would be in the 2009 film 2012. The actor joined a formidable cast led by John Cusack, Amanda Peet, Oliver Platt and Chiwetel Ejiofor. And Glover was cast in the role of US President Thomas Wilson. He gave a superb performance and received a well-deserved nomination for Outstanding Supporting Actor from the NAACP.
The disaster film was hardly a disaster at the box office. Quite the contrary, it delivered very impressive numbers of $791.2 million from theaters worldwide against a budget of $200 million. As of 2022, it's Glover's second highest-grossing film.
Jumanji: The Next Level
In 2019, Glover joined the Jumanji film franchise alongside Dwayne Johnson, Kevin Hart, and Jack Black. The movie was a follow-up to the 2017 film, Jumanji: Welcome to the Jungl‪e‬. With a budget of $125 million, the film earned more than $800 million worldwide, making it Glover's highest-grossing film.
Recent Work
Glover's most recent film appearances include roles in the drama films The Drummer in 2022 and Press Play in 2022. On television, he had most recently played the role of Uncle Norman in a 2020 episode of the ABC sitcom Black-ish.
Other Ventures
In addition to his prolific acting career on film and television, Danny Glover's net worth had also increased thanks to a number of voice roles. He is the voice behind the characters of Barbutus in Antz, Jethro in The Prince of Egypt, the train conductor in Our Friend, Martin, and many other animated films and television shows.
Outside his acting career, Glover is active in many political and philanthropic activities. He is a staunch supporter of the Democratic Party and is very outspoken during political campaigns. He is a board member of the TransAfrica Forum and is a chieftain in the Imo State of Nigeria. In 2021, Glover was presented with the Jean Hersholt Humanitarian Award at the Oscars for the many outstanding contributions he has made over the years.
Real Estate
A considerable portion of Danny Glover's net worth comes in the form of various real estate purchases he had made over the years. In 1999, Glover purchased a 6,000 sq. ft. abode in Portland Oregon for $1.3 million. The home features five spacious bedrooms.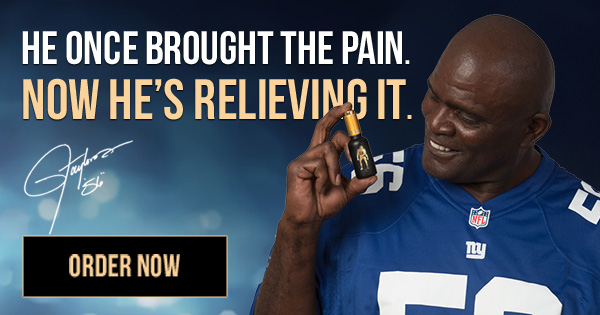 In 2018, Glover bought a home in L.A.'s La Canada-Flintridge neighborhood for $4.2 million. He actually owned two homes in the neighborhood. However, he sold the second one for $4 million in 2021.
Personal Life
Danny Glover has been married twice. His first marriage was to Asake Bomani, who he met while at university and married in 1975. They have a daughter named Mandisa who was born in 1976. The relationship ended in divorce in 2000.
In 2009, Glover then married university teacher Eliane Cavalleiro. Despite a 20-year age gap, the couple is still happily married today. 
Danny Glover's Net Worth 2022
As of 2022, Danny Glover's net worth is estimated at $40 million. While that number is largely impacted by Glover's acting career, it's also affected by his production company and real estate investments.
Fans of Glover can look forward to seeing him next in Lethal Weapon 5, which is currently in pre-production. The film is currently expected to release in 2023, but nothing has been made official yet. He'll also star in a Long Day Journey, Dionne, and Prairie Bones.
Additionally, he stars as Washington Carver in Killing Winston Jones alongside Richard Dreyfuss and Danny Masterson. And if that is not enough, he has four additional projects in the works, each in various stages of early development.
Recommend recommendationsPublished in Celebrity, Celebrity Net Worth