For more than 47 years, Danny DeVito has entertained the masses on the big and small screens and has become an icon of modern day pop culture. Movie and television audiences can not help but love him, even when they're meant to hate him. Whether he is taking advantage of his friends and employees in Taxi, trying to help his own mother meet her demise in Throw Momma from the Train, or lending his voice to the guardian of the forest as The Lorax, DeVito continues to showcase his range of acting, proving that he will go to any lengths to entertain. It's hard to condense such a robust resume into just a handful of roles, but here are Danny DeVito's best performances… ranked.
7

Hercules (1997)
Walt Disney Pictures 
By 1997, Danny DeVito was no stranger to animated films, as he had at that point lent his pipes to films such as; My Little Pony: The Movie, and Space Jam. But, DeVito's most memorable animated role came in the form of Phil; the half-goat, titan-training sidekick in Disney's Hercules. Through just the use of his voice, DeVito is able to convey the joy, frustration, and downright silliness that is the task of training Zeus' son. He even gets his very own Disney song in "One Last Hope"; not one of the most memorable Disney songs, but certainly another avenue for DeVito to showcase his performance. Fans have been clamoring for DeVito to reprise his role in the eventual live adaptation of the Disney hit.
MOVIEWEB VIDEO OF THE DAY
6

Matilda (1996)
TriStar Pictures
Matilda became a passion project for DeVito after he was introduced to the classic Roald Dahl story by his children. Deciding to direct the project himself, he would also take on the role of the wretched and vile Harry Wormwood, father of our titular heroin, Matilda. Through his crude personality and sheer meanness towards his young daughter, DeVito is able to transform his sweet demeanor in real life into the sleazy and shifty used car salesman that is Harry Wormwood. Forcing audiences to hate someone who seems so lovable outside the movies is a feat in itself. We despise Harry through DeVito's performance and equally relish when he receives his comeuppance in the form of bleached blonde hair, a glued-on fedora, and an unexpected feeling for Guam.
5

Twins (1988)
Universal Pictures 
To say that contrast is a major focal point of Twins would be an understatement. Not just the contrast in appearances of Danny DeVito and Arnold Schwarzenegger but in their performances as Julies and Vincent Benedict. With Arnold playing the straight laced and at times incredibly naive Julius and DeVito playing the hustling, Vincent. DeVito uses his size disadvantage and outrageous personality to seamlessly play off of his straight-laced counterpart. The performance of DeVito allows audiences to suspend believe and get a real glimpse into a world where these two men call each other their twin. DeVito is hopefully set to return to the character of Vincent alongside Shwarzenegger and newcomer Tracy Morgan in a sequel that has since been put on hold after the passing of director Ivan Reitman.
4

Man on the Moon (1999)
Universal Pictures 
Perhaps DeVito's most personal performance on this list is his take on George Shapiro in The Man on the Moon, as the manager of comedian and real life friend of DeVito's, Andy Kaufman. Having worked together on Taxi in the late '70s and early '80s, DeVito developed a reverence for Kaufman's commitment to being whacky. Despite not being the main focus of this Kaufman biopic, and sharing the screen with a powerhouse like Jim Carrey, DeVito's performance stands out nonetheless. His real life fondness for the former friend and coworker shines through in his portrayal of Shapiro. It is not hard to convince the audience that DeVito as Shapiro cares for Andy Kaufman, because DeVito as a person knew what it felt like to care for Andy Kaufman.

Related: Best Movies Directed by Danny DeVito, Ranked
3

One Flew Over the Cuckoo's Nest (1975)
United Artists 
Another remarkable performance by DeVito that does not focus on him as the main player. One of his first roles in Hollywood came in the Oscar-winning One Flew Over the Cuckoo's Nest. While this was one of DeVito's first roles, this was not the first time he has delved into the role of Martini, as he had played the same character in the off-Broadway version of Cuckoo's Nest in 1971. This film about a group of mental asylum patients facing down one of the most evil and awful characters in film history also showcases the acting chops of the likes of Jack Nicholson and Christopher Loyd. Looking back on the performance now, it becomes hard to envision the bombastic version of DeVito we know today as the timid, reserved Martini we see in the film. Having been a pilot whose plane was shot down and began to sink into the sea, DeVito adds layers to his performance by tapping into this past. Sitting on his feet during moments of tension throughout the film, as if the water is again rising to drag Martini to the depths, DeVito is able to convey the trauma without saying a word. The true mark of a master performance.
2

Batman Returns (1992)
Warner Bros.
Perhaps DeVito's most outlandish performance to date comes in the 1992 sequel Batman Returns. This role sees DeVito completely transformed into the dastardly villain, Penguin. Under numerous layers of makeup and silicon, DeVito brings to life one of the most iconic superhero movie characters that movie-going audiences have ever seen. In contrast to other Penguins we have seen on episodes of Gotham or more recently with Colin Farrell's portrayal in The Batman, DeVito is not shy about committing to the over-the-top antics that this Penguin has come to represent throughout the years. Far removed from the subtler performances we see DeVito undertake in previous entries, his performance lands as memorable and one of the tops of his career.
Related: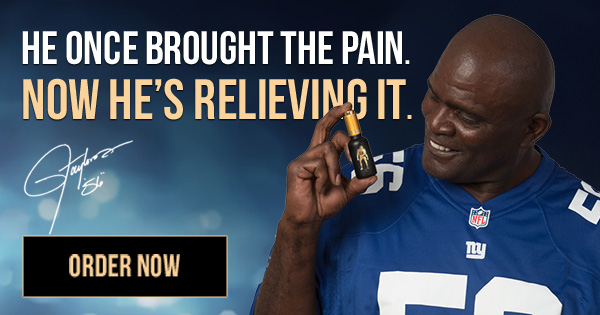 Why Danny DeVito's Penguin Was the Best Live-Action Batman Villain
1

It's Always Sunny in Philadelphia (2006-Present)
20th Television
Not that Danny DeVito ever left the scene when it comes to film and television, it is his role as Frank Reynolds in the FX sitcom It's Always Sunny in Philadelphia that truly catapulted him back into mainstream pop culture. What started as a fairly subdued first couple of appearances as the deadbeat father of Dennis and Dee Reynolds, morphed into one of the most outrageous characters in television history. A true testament to DeVito's performances and willingness to engage in whatever extreme angle the writers and fellow costars throw at him, and revel in the most hilariously awful moments in the show. From painting his entire body in black paint, pretending to date his fictional daughter, or clawing his way out of the back of a couch, naked and covered in sweat, his performances throughout the series firmly cement his character of Frank Reynolds as the best performance of his near 50-year career thus far.