He was the star of one of the world's biggest franchises, but Daniel Radcliffe has taken on more interesting roles since – we take a look at his career so far.
OUR BEST EVER SUBSCRIPTION OFFER!
Try three issues of Film Stories magazine – for just £1!: right here!
Few can say they've been the star of the biggest movie franchise in the world for eight films and ten years and come out the other side. Daniel Radcliffe is one of these people, someone who was launched to stardom with 2001's Harry Potter And The Philosopher's Stone (or Sorcerer's Stone for American audiences, who apparently couldn't be trusted with philosophers).
When Potter ended, I'm sure every big blockbuster project was thrown his way with producers chomping at the bit for him to sign on. After such an undertaking, Radcliffe could have done anything he pleased. Be the star of the next big action franchise? Sure. Take big money for small roles? Absolutely. Go on a break and nap for five years? I'm sure that was on the cards, too.
But Daniel Radcliffe took a much different route. A much weirder route. 
And weird so it is, with the arrival of his latest 'you'll never guess what Daniel Radcliffe's in now' number, Weird: The Al Yankovic Story, a biographical parody film based on the life of musician Weird Al Yankovic. The film is directed by Eric Appel from a script he has co-written with Al Yankovic himself.
When the news dropped that a Weird Al movie was happening with Daniel Radcliffe as the lead, you'd be forgiven if your immediate reaction was 'really?' It seems an odd choice for the biopic, with Radcliffe at first glance not having any physical similarities with Yankovic and the fact there's well over half a foot's difference in height between the two men. But it is in keeping with the film's identity which, like the career of the man it's based on, will be full of parody and a not-to-be-taken-too-seriously tone. Casting Radcliffe is almost an in-joke, and a very good one at that. It's also, in fact, a move completely in line with Radcliffe's career up until this point.
A year after the release of Harry Potter And The Deathly Hallows Part 2, Radcliffe took an immediate left turn, putting his talents toward the horror film The Woman In Black. In it, he plays a recently widowed lawyer who travels to a village in the middle of nowhere and discovers there's a vengeful ghost taking issue with the locals. The film received a 12A certificate upon release, which I still can't quite believe. I distinctly remember sitting in a less-than-busy cinema when, just as the film begins, a grandmother swiftly walks up the stairs with her two young grandchildren, straight to the back row. And within ten minutes and a couple of crow-centred jump scares, they went swiftly back down the stairs and out of the screen. Not exactly Hogwarts, then.
2013 saw Radcliffe star opposite Dane DeHaan in the biographical drama Kill Your Darlings. It was received well upon its release and was another great bit of experience for the actor trying to find his identity post-Potter. But it is in 2014 that the range of Radcliffe's projects starts to become clear.
The first being Horns, a dark fantasy-mystery-comedy-horror-thriller (apparently). The film, directed by Alexandre Aja and based on the Joe Hill novel, is an odd one that goes through a lot of genres and tones in its two-hour runtime. It wasn't received particularly well at the time, but there's enough in there to whet the appetite of genre fans. Whatever the quality of the film though, Radcliffe puts in another strong performance which just about makes it worth a watch either way. And from there Radcliffe goes from one type of horny to another, leaving horror-thriller for romantic-comedy in the same year.
He stars with Zoe Kazan in What If? in which their characters become close but decide to be friends because she's already in a relationship. The film (based on the play Toothpaste And Cigars) is great – one of the better rom-coms of the last ten years – and a far cry from the work Radcliffe had put out thus far. The chemistry between Kazan and Radcliffe is a highlight, as is that of the entire cast which includes the likes of Mackenzie Davis and Adam Driver, who gives one of the best line deliveries in modern cinematic history. A little treat of a film, this, and one that proves Radcliffe can dip his feet in any genre that takes his fancy.

Certainly one of the most talked about films of 2016 was A24's Swiss Army Man, otherwise known as the one where Daniel Radcliffe plays a farting corpse. Many were put off by it and if you don't buy into the premise early on it won't be a film that will win you over. I for one love the film and its absurdity, with outstanding performances from Paul Dano and Daniel Radcliffe (who does an awful lot by doing very little). Written and directed by Daniels (of Everything Everywhere All At Once fame) it's a film I'd highly recommend seeking out, with it being a standout in Radcliffe's impressive repertoire.
It was also 2016 that saw him return to the blockbuster – and magic – after a long time away. Lionsgate's Now You See Me 2 (sequel to the 2013 original) saw Radcliffe join the already impressive cast of Jesse Eisenberg, Woody Harrelson and Mark Ruffalo, among others. Here, he doesn't play one of the hero magicians, instead the one who is trying to foil their plans. The film, like the first, did decent numbers for Lionsgate and proved that Radcliffe isn't shying away from big-budget Hollywood fare, just that he's in a place to pick and choose what he wants to be a part of. It also shows he has a sense of humour, deciding to pick a film centred around magic as his first high-profile film since Potter.
Since then, he's carried on his tradition of moving from one film to the next with as little in common as possible, with the likes of Imperium, Jungle, Beast Of Burden, the barmy Guns Akimbo opposite Samara Weaving, and even lending his tones to Playmobil: The Movie.
Over the years he's had an illustrious career on stage as well, and is clearly at a point where he's picking projects that he'll enjoy doing, as proven earlier in the year by making a villainous turn in The Lost City. The action-comedy starring Sandra Bullock and Channing Tatum won't be at the top of any awards lists, but it is a fun time at the movies with Radcliffe clearly having a ball playing a billionaire on the search for lost treasure.
That brings us right up to date and back to Weird, which promises to be the culmination of a career of bold and interesting choices from Radcliffe, who now has one of the most diverse filmographies out there. Robert Pattinson has taken a similar path, where Twilight isn't the first thing that viewers think of from his career anymore. I'm not sure Radcliffe is necessarily there yet given the immense size of Potter, but it is a testament to his hard work that we're even having the chat about it.
Give it a few years and Harry Potter will be just one of many that people think of in the career of a great actor. Can it get more left field than The Al Yankovic Story? You'd think not, but Daniel Radcliffe will find a way, I'm sure.
If he keeps choosing the weird and wonderful projects as he has done for the last ten years, I'm certain his career will be magical from start to finish. All power to him.
—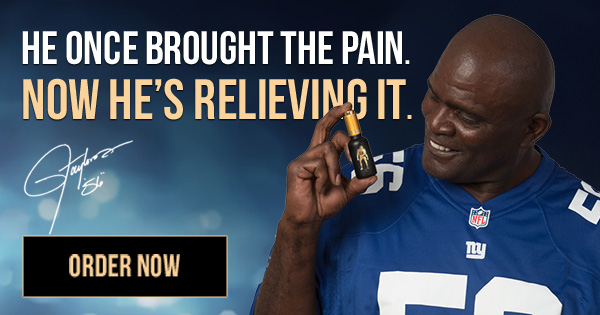 Thank you for visiting! If you'd like to support our attempts to make a non-clickbaity movie website:
Follow Film Stories on Twitter here, and on Facebook here.
Buy our Film Stories and Film Stories Junior print magazines here.
Become a Patron here.
Related Posts