Becoming Harry Potter is no small task, but the financial payoff means that Daniel Radcliffe could reasonably choose not to work another day in his life. Now that Radcliffe is out of his Harry phase, and onto more adult and decidedly indie-leaning films, fans might be wondering whether his net worth is impacting his current career choices.
Daniel has explained that he's fortunate to have a lot of money, but that he doesn't really let it color his worldview. But with their son's immense wealth and immense fame, mom and dad came up with a somewhat unconventional concept to protect Daniel Radcliffe's net worth no matter what projects he takes on.
THETHINGS VIDEO OF THE DAY
Daniel Radcliffe Started Earning At A Young Age
Currently, Daniel Radcliffe's net worth stands somewhere around an impressive $112M, and his career clearly started off with a bang. He had a few small roles before 'Harry Potter,' but as everyone now knows, the seven-part film franchise was his big break.
RELATED: Is Daniel Radcliffe Still Earning Money From 'Harry Potter' Now?
Fortunately, unlike other child stars, Daniel had two champions in his career: his parents. His mom and dad have been uber-involved in everything their son has done, even when he broke away from being Harry Potter (before the final two films were released) in a theater production that involved frontal nudity and worse.
The thing is, Daniel's parents seem very invested in not just their son's career, but his wellbeing, both financial and otherwise. And to that end, they've stayed involved in his work, including the business side of things, while he focuses on acting.
Daniel's Parents Had A Smart Plan
It turns out that unlike other parents of child stars, Daniel Radcliffe's parents, Alan Radcliffe and Marcia Gresham Radcliffe, formulated a plan for their son's career early on.
Not only were they reluctant to let Daniel become Harry Potter from the onset, but once he began earning money, they decided to start a full-on company to "manage [Daniel's] growing assets," stated Muggle Net.
It's a surprising move for the parents of a child actor, who was only eleven at the time.
RELATED: Here's How Much Daniel Radcliffe, One Of Hollywood's Richest Actors, Earns From Starring In Indie Films
The company, called Gilmore Jacobs Ltd., was formed in 2000, perhaps around the time that Daniel earned his first seven-figure salary for 'Harry Potter and the Sorcerer's Stone' film (which premiered in 2001).
Even as early as 2007, the company was valued at more than $5M, and as of 2019, it was worth about $105M. However, it's worth noting that the business itself isn't all of Daniel Radcliffe's net worth; it's only a piece of the puzzle.
Plus, as sources have long noted, Daniel's parents were also careful to invest money for him from the time he signed on as Harry Potter. They've clearly not left anything to chance when it comes to protecting their son, and it's paid off over the years.
What Has Daniel Done With His Money?
Daniel Radcliffe's impressive net worth doesn't actually mean a whole lot to him. While his parents were smart to put his money in a protected place where it can, theoretically, grow, Daniel has said in interviews that he hasn't actually spent much.
RELATED: Here's How Daniel Radcliffe Really Spends His Insane $110 Million Net Worth

That means his wealth will continue to accumulate, with very few expenditures, just the way his parents intended. The only question is, when will Daniel technically have full ownership of the company his parents created?
Because Daniel's parents launched the company when their son was a minor, they both serve as the majority shareholders. They're both "directors" of Gilmore Jacobs Ltd., but Muggle Net only states that "eventually," Daniel himself will have complete ownership of the business.
Other sources quote Alan and Marcia as saying the money is entirely Daniel's, to do what he wants with. A formal business listing page for Gilmore Jacobs Ltd. states that Daniel has both "ownership of shares" and "ownership of voting rights" between 25 and 50 percent; his parents are both listed as "Has significant influence or control."
Regardless, Daniel seems to trust his mum and dad 100 percent; back in 2007, he was quoted as saying he didn't know what his net worth was, and it didn't really matter because that's not what he made his career decisions based on.
Definitely sounds like someone who is super-rich, though Radcliffe has never had a pompous personality in the slightest. Because not only did Daniel Radcliffe's parents do right in protecting his net worth over the years, they clearly raised a smart and compassionate son, too.
NEXT: Emma Watson's Net Worth Has Surged To $80 Million, But How Has She Earned Her Fortune Post-Harry Potter?
15 Ways JK Rowling Is Ruining The Harry Potter Franchise
Here Are 15 Ways JK Rowling Is Ruining The Harry Potter Franchise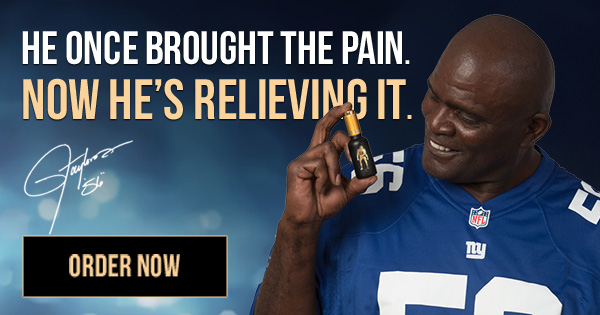 Read Next
About The Author
Lane Vasquez
(1728 Articles Published)

Lane is a writer who loves entertainment and media and watches as many movies as she reads books. She loves a good story, even if she has to write it herself.
More
From Lane Vasquez