Harry Potter star Daniel Radcliffe has revealed what he especially loved and cherished about returning for the recent 20th-anniversary special, Return to Hogwarts. The magic all began in 2001 when an 11-year-old Radcliffe debuted as the famous wizard on the big screen in Harry Potter and The Sorcerer's Stone.
Overnight, The Harry Potter series seemingly became one of the most successful and beloved movie franchises of all time. Based on the popular book series by J.K. Rowling, the story follows a boy who learns on his eleventh birthday that he is the orphaned son of two incredibly powerful wizards and has been passed down some of those magical gifts as well. Harry (Radcliffe) is summoned to become a student at Hogwarts, an English boarding school for young wizards. It is at Hogwarts that Harry's life changes forever, and where he meets his two friends (Ron and Hermione), who quickly become his closest allies and help him throughout his long journey towards discovering his identity. From there, the Harry Potter franchise has grown exponentially, consisting of seven books, eight movies, three Fantastic Beasts spin-off films and even a Broadway play, The Cursed Child. Throughout the years, Harry Potter continues to keep nurturing and building upon its fanbase with the new generation that is emerging that didn't grow up watching the films. To celebrate the first film's 20th anniversary, HBO Max released Harry Potter 20th Anniversary: Return to Hogwarts on January 1st, 2022.
GAMERANT VIDEO OF THE DAY
RELATED: Daniel Radcliffe Explains Why Working With Sandra Bullock On The Lost City Was 'Mind-Blowing'
The reunion special featured many returning Harry Potter cast members and all the previous franchise directors sitting down and looking back on their crazy, decade-long journey on set with one another. The reunion also explored what made the series so successful and gave a behind-the-scenes peek for fans into the making of the epic franchise. Now, in an interview with Empire, Radcliffe shared what he loved most about returning for the Harry Potter reunion. He explained that it was really rewarding for him to be able to finally have the opportunity to have more mature conversations with his older co-stars, who he previously worked with when he was still quite young. Given that Radcliffe is now in his 30s, he was able to connect on a deeper level with the talented likes of Helena Bonham Carter, Chris Columbus, and Gary Oldman. He stated, "It was really lovely. I'm really, really glad we did it … There is something lovely and full circle about having adult conversations with people that you had only had children's conversations with before."
"That was really, really cool – particularly with Helena [Bonham Carter] and Chris Columbus and Gary [Oldman], but then also people like the Phelps twins [James and Oliver, who play the Weasley twins]. That was an interesting one, because, you know, we were very friendly in the films, but they were older," Radcliffe continued. "I was 11 when we started, they were 14 or 15, and at that age, that is a massive gulf. Now, we're all just men in our 30s, and that age difference flattens out in a really nice way. It was lovely to see everybody, and see how everyone has kind of come out okay." Radcliffe concluded by saying that the experience was something that made him proud of everyone involved.
Return to Hogwarts brought out a different side of the cast that fans over time have become so attached to and fond of. Radcliffe and his fellow co-stars, Emma Watson and Rupert Grint, also for the first time, laid out the fears and apprehensions they all had internally at some point during the making of Harry Potter. They were so young at the time, so it never even occurred to them to discuss it with one another or think that they would all be feeling a similar way amongst one another due to the public recognition and insane amount of fame they were all undergoing. The reunion special definitely provided a much-needed level of closure within the cast and crew of Harry Potter, as well as to their loyal fanbase.
Harry Potter 20th Anniversary: Return to Hogwarts is now available on HBO Max.
MORE: 8 Best Quotes From Fantastic Beasts: The Secrets Of Dumbledore

Source: Empire
Fantastic Beasts: The Secrets of Dumbledore Wins Box Office Despite Franchise-Low Opening
Read Next
About The Author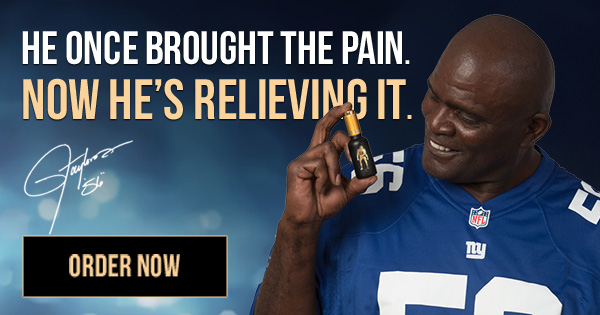 Madeleine Ipema
(207 Articles Published)

My name is Maddy Ipema. I am a poet, non-fiction and freelance writer. I'm excited to dive into the world of MCU and superheroes everyday through these articles. Bringing fantasy to the forefront of our harsh reality right now is very much so needed. I'm excited to be apart of a site that creates that space for readers.
More
From Madeleine Ipema