Daniel Radcliffe has devoted most of his life to acting. He had a couple of earlier roles, but Radcliffe became a household name once the Harry Potter series started. Most movies often portray love as a fairytale story, but real life isn't always like the movies. Except it was for Radcliffe, whose real-life romantic moment involved one-time co-star Ben Foster.
(l-r) Daniel Radcliffe; Ben Foster | Carl Court/AFP via Getty Images; Dave M. Benett/Getty Images
One of Daniel Radcliffe's favorite movies is a Ben Foster teen comedy
Radcliffe once revealed he has two favorite movies that share the mantle. One is David Niven's 1946 film Stairway to Heaven, which co-stars Kim Hunter and includes Sir Richard Attenborough in the cast. 
Fast-forward 55 years, and you have another of Radcliffe's favorite movies — Get Over It — one that features some of his contemporaries — Foster, Kirsten Dunst, Mila Kunis, Colin Hanks — among a strong ensemble cast. Martin Short, Zoe Saldana, Swoosie Kurtz, and Ed Begley Jr. are also part of the cast.
Radcliffe and Foster had a chance to work together soon after he left the wizarding world in 2011.
RELATED: Daniel Radcliffe Reveals the Frustrating 'Side Effect' of His Acting Career 
Radcliffe and Foster made 'Kill Your Darlings' together
*{padding:0;margin:0;overflow:hidden}html,body{height:100%}img,span{position:absolute;width:100%;top:0;bottom:0;margin:auto}span{height:1.5em;text-align:center;font:48px/1.5 sans-serif;color:white;text-shadow:0 0 0.5em black}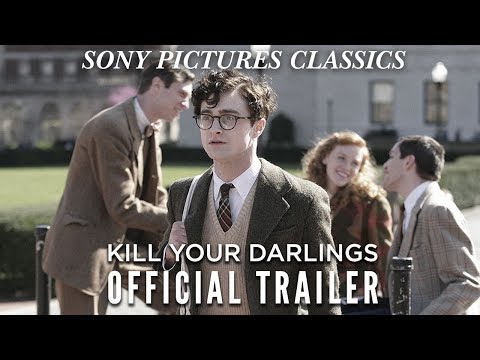 See also Daniel Radcliffe's worst: 'Beast of Burden' (2018) | Entertainment