Okay, so this shouldn't come as a surprise to you (especially if you're already familiar with Emma Watson's net worth), but Daniel Radcliffe is rich. Like, RICH rich. Best known for playing ~The Boy Who Lived~ for over a decade, Daniel Radcliffe's net worth is totally bonkers thanks to his Harry Potter earnings…though, ofc, HP isn't solely responsible for his massive Gringotts account. Since hanging up his robe and wand, Daniel has starred in over a dozen movies and made several TV show and theatrical appearances, and as a result, the actor is preeeeeetty much set for life.
Luckily, it doesn't look like Daniel is retreating to a tropical island to live off his Galleons anytime soon. Coming up, you can expect to see take on the titular role in the highly-anticipated biopic Weird: The Al Yankovic Story, which is set to hit theaters in November 2022, and earlier this year, he took on the role of the bad guy in The Lost City alongside Sandra Bullock and Channing Tatum. Talk about range!! But let's get into the reason you're all here and talk about Daniel's £££, shall we?
Daniel's Harry Potter payday was massive
The majority of Daniel's fortune comes from playing everyone's favorite bespeckled boy wizard, but just how much did the role of Harry Potter earn him? After playing young David in the BBC David Copperfield mini series, Daniel was invited to audition for the title role in the first Harry Potter film, and according to Celebrity Net Worth, 2001's Harry Potter and the Sorcerer's Stone reportedly earned him an impressive $1 million paycheck. Not bad for a 12-year-old muggle!!
The second movie in the series, Harry Potter and the Chamber of Secrets, was released the following year, and for that, Daniel reportedly tripled his payday by earning $3 million for the film. But that paycheck looked like NOTHING compared to what he earned for the next six films. Here's a breakdown of what Daniel reportedly earned for each HP film, per Celebrity Net Worth:
Harry Potter and the Sorcerer's Stone: $1 million
Harry Potter and the Chamber of Secrets: $3 million
Harry Potter and the Prisoner of Azkaban: $6 million
Harry Potter and the Goblet of Fire: $11 million
Harry Potter and the Order of the Phoenix: $14 million
Harry Potter and the Half-Blood Prince: $24 million
Harry Potter and the Deathly Hallows, Parts 1 and 2: $50 million total
And that doesn't even include ongoing royalties and HP merchandise!! After taxes and commission and such, it's reported that Daniel amassed a $95.6 million fortune from his work on the eight Harry Potter films, which is, ya know, not too shabby. And let's not forget about the HBO Max reunion special, Harry Potter 20th Anniversary: Return to Hogwarts, which apparently earned Daniel "big money," per The Sun.
Since Harry Potter, he's taken on tons of other roles
Daniel's first big film role following his decade-long run as Harry Potter was in 2012's The Woman in Black, and while it's not clear how much he earned, the thriller grossed nearly $130 million worldwide on a $17 million budget, so chances are he was well compensated. Other major movie roles since then have included Tim Jenkins in Escape from Pretoria, Nate Foster in Imperium, Allen Ginsberg in Kill Your Darlings, and Yossi Ghinsberg in Jungle, among several others. He's basically appeared in two movies every year since HP wrapped, which is TRULY wild.
This content is imported from YouTube. You may be able to find the same content in another format, or you may be able to find more information, at their web site.

And his work isn't limited to the big screen, either. He also starred as the Young Doctor alongside Jon Hamm in the TV mini series A Young Doctor's Notebook & Other Stories, and he's played several memorable characters in the TBS anthology series Miracle Workers. Oh, and let's not forget his numerous stage roles, which include J. Pierrepont Finch in How to Succeed in Business Without Really Trying, Rozencranz in Rosencrantz and Guildenstern Are Dead, and Alan Strang in Equus (which is, yes, the one with the horse). To call Daniel booked and busy would be the understatement of the century.

He's also made some smart investments
Founded by his parents, Alan Radcliffe and Marcia Gresham, in 2000, Gilmore Jacobs Ltd. was created to help Daniel manage his growing assets…and it definitely has. And though his parents still hold a majority share of the company, Daniel reportedly owns just under half the shares in Gilmore Jacobs Ltd., which makes major money from investments and his acting career, including all Harry Potter-related earnings.
How big are we talking? Per accounts filed in December 2021, Gilmore Jacobs Ltd. is valued at £89.2 million, including £3.1 million worth of investment properties. And since Daniel basically doesn't touch his piggybank ("I don't really do anything with my money," he told The Telegraph back in 2016), that value is just going to continue to soar.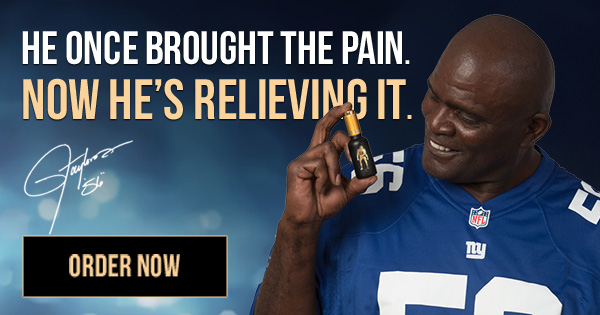 So…how much is Daniel worth?
According to Celebrity Net Worth, Daniel Radcliffe's net worth in 2022 is a very casual $110 million, and though he has a couple of nice flats (and, supposedly, a $17,000 custom Savior mattress), Daniel doesn't seem all that interested in wealth. Instead, the actor uses his fortune to contribute to several charities—including Demelza Hospice Care for Children and the Trevor Project—and enjoys the financial freedom to take on whatever creative projects he likes. You really are a wizard, Daniel.