Hollywood actor Daniel Dae Kim has made an appearance on The Ellen DeGeneres Show to discuss the time he has been able to spend with his family over the COVID-19 pandemic quarantine.
Stream the latest episodes of The Ellen DeGeneres Show for free on 9Now.
But before talking about the human members of his family, DeGeneres began with asking the Lost actor about a photo that circulated of his dog watching Kim on his television set.
Daniel Dae Kim makes an appearance on The Ellen DeGeneres Show. (Nine)
"Does your dog really recognise you when you're on TV?" the celebrity talk show host asked of the Kims' family dog, Kona.
RELATED: Jessica Biel shares her experience sleep training new son Phineas
"Certain dogs watch TV when it's on, but my dog throughout his entire life never did. But for some reason, he just sat in front of the TV the way I've never seen him do. I don't know if he was missing me, but it melted my heart," Kim responded, clearly touched by the loyalty his furry friend had shown despite his absence from the household.
Later in the conversation, Kim and DeGeneres spoke about how Kim's youngest son, Jackson, recently left for college in New York, and how despite him wandering further afield, he never got very far from his father.
RELATED: Scott Foley reveals why he had to rely so heavily on his wife in big family move

"My wife and I have two boys and our second boy is a freshman in college right now. This fall we dropped him off and it was a really emotional moment because he wanted to go as far away from his family as possible," Kim said, as he and his wife live in Hawaii and his son was going to study in New York.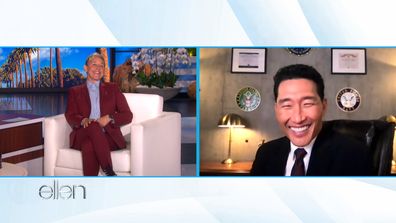 The Hollywood actor has been grateful to spend time with his family. (Nine)
"The funny thing was that I got a job right after he left, and my apartment ended up being about four blocks from his dorm. Even though he tried to escape, Hawaii came to him."
RELATED: Kris Jenner reveals awkward sexual encounter that 'traumatised' daughter Khloé Kardashian
But Kim was happiest when college campus stopped allowing students to study in person, and his son finally returned home, not moving back in with parents, but remaining nearby.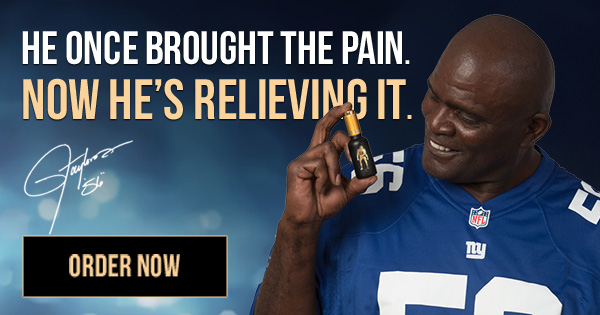 "We called it 'bonus time'," the 52-year-old actor revealed.
"COVID was terrible for a lot of reasons, but one of the best parts was that it brought our family back together geographically. He now comes over to dinner once in a while and it's really human."
The Ellen DeGeneres Show airs weekdays at 12.00pm on Nine. Catch up on latest episodes on 9Now.