Anthony Boyle is a Slytherin. He knows this of course because he's taken the very official Sorting Hat quiz. And, really, who is he to question an algorithm approved by J.K. Rowling herself? But it's not like he needed the internet to tell him what he already knew; that after a successful, Olivier-winning run on London's West End as Scorpius Malfoy, he felt an undeniable connection to the oft-vilified house.
Like most millennials, Boyle consumed the Harry Potter books — a sacred text — through his father, who read them aloud to him and his older brother when they were kids growing up in Belfast. He'd even do the voices, too. But that's about as deep as the 24-year-old's fandom goes.
"I wasn't like a massive fan. I've never proclaimed to be," he told MTV News, "because then you'd ask me questions about some fucking Dobby thing, and I'll have no idea."
Perhaps Boyle's casual relationship to the material is for the best. It's allowed him to make Scorpius Malfoy — the woefully awkward only child of Draco Malfoy and Astoria Greengrass — entirely his own eccentric creation. To prepare, he read books on grief and isolation, drawing inspiration from elite British boarding schools like Eton College where "it's every man for himself," and even watched YouTube videos of purebred canines.
Getty Images
"I got obsessed with this idea of dogs being purebred, and then having health problems," Boyle explained. "You know when you breed pugs so much that they begin to breathe weird? I thought that if you're only having sex with the same wizarding gene pool, you're all gonna end up being a bit off."
Wheezing aside, it's easy to fall in love with Scorpius, a character created by J.K. Rowling in the epilogue of Harry Potter and the Deathly Hallows and written so tenderly by Jack Thorne in Cursed Child. He's a self-described geek who loves books almost as much as he loves his best friend, Albus Severus Potter — and he's absolutely hopeless around girls, especially Rose Granger-Weasley. He also has a tendency to sporadically burst into song when he's nervous, which instantly endeared him to a legion of online fans.
In Cursed Child, Scorpius and Albus struggle to live in their fathers' shadows. Albus is constantly being measured against his famous dad and his many accomplishments, while Scorpius is plagued by vicious rumors about his true parentage. Their unlikely friendship becomes the emotional center of the entire story.
"The amount of people at stage door that say to me, 'I've never seen a character so close to myself be represented, and be the hero.' Do you know what I mean?" he said. "The Harry Potter books in themselves are about isolation and are about grief as much as they are about magic. The people who become attracted to these books and hold them dear to their heart do somewhat feel lost or a bit like Scorpius does."
It's rare to see a male friendship depicted so tenderly on the page, and yet, Thorne has a certain finesse for it. Thorne, whose credits include Skins, This Is England, and The Scouting Book for Boys, is known for writing earnest young characters coming of age under complicated and confusing circumstances. ("He left a rich and detailed blueprint for me," said Boyle.) Albus and Scorpius never shy away from their feelings. In fact, they embrace them.
Manuel HarlanScorpius and Albus (Sam Clemmett) in Harry Potter and the Cursed Child.

"I was so lucky to be blessed with a cast mate like Sam [Clemmett] because we genuinely are best pals," he said. "Sometimes in these plays and these big projects when there's two leading men, especially, they can try and outdo one another. And I feel like we've never had that and we've always had a really good connection and working relationship, and it just works."
It also helps that they've experienced the craziness of the last two years together, as the success of Harry Potter and the Cursed Child has now spurred a sold-out run on Broadway with the original cast — and 10 Tony Award nominations, including one for Boyle in the featured actor category. "In the States, they just go mental," he said of the play's riotous reception in New York. "Whereas in England it's a lot more subdued and there's a bit more decorum in the theater. I prefer the American audiences. I don't know if I can say that, but it's true."
Before Boyle was cast in Cursed Child, he was a drama student in Cardiff, Wales. "You guys would call it quaint," he said. Growing up, he knew he was different from the other boys his age. He liked poetry, drawing, and doing voices, showing absolutely zero interest in following in his father and brother's footsteps on the Gaelic football pitch. "I was just like this little French duke who wanted to read poetry," Boyle said.
A conversation with his grandfather at the breakfast table ultimately sparked his interest in theater. "He recited something from Merchant of Venice. He said, 'O ducats, my Christian ducats.' And I remember going like, 'What the fuck are you talking about?'"
"He told me he had read it at school," he continued. "I said, 'Well, that sounds cool.'" When Boyle was cast in his first Shakespeare play — as Romeo, of course — his grandfather helped him learn his lines. "He went through the script for me because I'm really dyslexic, and I hadn't got a clue what I was saying."
Getty ImagesBoyle and his Cursed Child co-star Noma Dumezweni in the winners room at the 2017 Olivier Awards.
After he was expelled from school at 16, his mother pushed him to start auditioning for local plays in and around Belfast. "I just would type 'Belfast auditions' into Google, and just started showing up to things," he said. "I've done the worst productions you can ever imagine. I've done Romeo and Juliet to three people."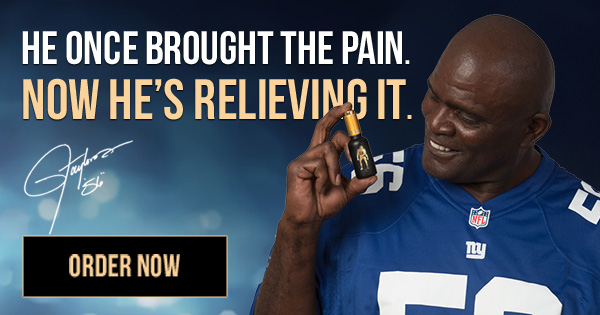 But it doesn't matter how many people see you as long as the right ones do. A production at Lyric Theatre in Belfast caught the eye of a drama teacher, who then gave Boyle a chance at the Royal Welsh College of Music and Drama. A few weeks after hiring his first agent, he was cast in Cursed Child.
"I remember something my dad said to me when I was younger, and it really stuck with me," he recalled. "He said, 'Your reality is just your perspective, so if you change your perspective, you change your reality.'"
It's that mindset — and those life-affirming texts from dad — that's carried Boyle from Belfast to Broadway. And with his feature-film debut on the horizon, who knows where life will take him next. But first, he'd like to do nothing for a bit. "I'm looking forward to chilling out for a while."