Trump claims 10 million illegal immigrants are 'bum-rushing' the US
High-profile Republicans are converging in Orlando, Florida for the annual Conservative Political Action Conference this week, with former President Donald Trump headlining the event.
The conservative confab attracts a who's who of GOP luminaries. Typically held just outside of Washington DC, this year's conference is being held in Orlando, Florida, likely due to its proximity to the former president's Mar-a-Lago residence in Palm Beach in the "free state".
High-profile speakers this year include Donald Trump Jr, former Secretary of State Mike Pompeo, Sen Ted Cruz, Florida Gov Ron DeSantis, Nigel Farage, and Rep Jim Jordan.
During his remarks on Thursday evening, Mr Cruz railed against Big Tech and praised crypto.
"Big is bad," the Texas senator told the crowd. "Across the board. Big government sucks. Big business sucks. Big tech, big Hollywood, big university. Any accumulation of power that is centralised is fundamentally dangerous for individual liberty."
Ron DeSantis, meanwhile, gave a barnstorming speech to a standing ovation in a clear pitch to be the GOP candidate in 2024 to take on the "Brandon administration", citing his record with Covid-19 preventing his state becoming a "Faucian dystopia".
Missouri's GOP Senator Josh Hawley also slammed the Biden administration, claiming it "emboldened" Vladimir Putin to invade Ukraine by holding off on sanctioning the Nord Stream 2 pipeline until this week.
Mike Pompeo spoke in the style of a stump speech giving a preview of his own likely 2024 campaign, warning of the enemy within as well as China.
Key Points
Show latest update
1645887366
Biden responds to erratic Trump statements praising Putin
Joe Biden finally responded in an interview on Saturday after his predecessor made a handful of remarks praising Russia's Vladimir Putin for his strategy regarding the invasion of Ukraine.
In the interview, which looked to have been recorded some time during the week following Russia's invasion late Wednesday night, the US president was asked to respond to Donald Trump's statement referring to Mr Putin's plan to send so-called "peacekeeping" forces into the Donbas a "genius" move. The troop deployment immediately preceded the full-scale invasion of the rest of Ukraine's territory.
John Bowden26 February 2022 14:56
1645886204
What time is Donald Trump's CPAC speech today?
The former president is seeking to re-establish his grasp over the Republican Party ahead of a long-rumoured presidential run in 2024.
His audience can expect plenty of plugs for the former president's new Truth Social app, gripes about his ongoing legal troubles and more conspiracy theorising about his defeat at the ballot box in 2020 – and he may even hug the flag again.
The Independent's Joe Sommerlad has more details.
Bevan Hurley26 February 2022 14:36
1645882868
Why Republicans and Trump suddenly have an unexpected Putin problem
In the five years since Vladimir Putin ordered Russian hackers to break into Democratic National Committee email systems and conduct a widespread social media campaign to boost Donald Trump's 2016 presidential campaign, the idea that the Russian dictator was an ally of the Republican Party gained widespread traction among Democrats.
It was that partisan sentiment – and Mr Trump's recent decision to call Vladimir Putin a "genius" recognising two break-away regions of eastern Ukraine ahead of his all-out assault – that led a Democratic political action committee to hire an airplane to tow a banner reading "Putin Welcomes CPAC to Orlando" above the Florida site of this year's Conservative Political Action Conference, where Mr Trump is set to speak on Saturday.
But Mr Putin's order to invade Ukraine and shatter the peace Europe has enjoyed since 1945 may have cost him what little support he has had among the Republican grassroots.
The Independent's Richard Hall and Andrew Feinberg report.
Bevan Hurley26 February 2022 13:41
1645858860
Voices: Nigel Farage made the most awkward speech of his career
As Russian tanks rolled into Ukraine, Nigel Farage made the most awkward speech of his career, writes Holly Baxter.
Oliver O'Connell26 February 2022 07:01
1645855260
Why wait until Saturday to talk election fraud when Josh Mandell is on hand
Ohio Senate candidate Josh Mandel was on the case with election fraud, so we don't have to wait for Donald Trump's speech on Saturday. He is big on the Big Lie.
"One of the problems we have in America is that we have democrats and leftists who think it's ok to cheat in elections."
The loudest applause of the day came when he said: "I believe this election was stolen from Donald J Trump!"
"We should abolish the January 6 commission, and replace it with the November 3 commission."
Mr Mandel also calls Reps Liz Cheney and Adam Kinzinger "traitors".
He wants photo ID for voting, the elimination of all electronic voting machines and of mail-in voting, and for voting to be restricted to just one day.
Mr Mandel declares he is "Pro-God, Pro-Gun, Pro-Trump", and will "make decisions with the Bible in one hand and the Constitution in the other".
Presumably with either Siri or a stenographer nearby to take notes or write legislation.
Oliver O'Connell26 February 2022 06:01
1645851660
Kristi Noem hits out at Biden, reiterates call to resign
Governor Kristi Noem opens with a joke about temperatures in her home state of South Dakota being as low as Joe Biden's approval ratings.
She pivots to Ukraine: "Our hearts and our prayers are with the people of Ukraine… The hell of war has come to their country… The last 48 hours have shown us what happens when America projects weakness. That is exactly what President Biden has done."
Like many speakers before her, she says that elections have consequences and if President Biden cannot act toughly on Ukraine by leading Nato to cut Russia off financially and replace Europe's Russian energy supply.
"If Joe Biden can't or won't do these things, he should resign," she says, echoing tweets from yesterday.
(REUTERS)
Governor Noem says that if you think cancel culture is bad now, wait until they force financial institutions to freeze your accounts because of something you said — she goes on to say it's already happening now, not in China, but in Canada. Justin Trudeau gets a big boo from the audience.

Moving on to the pandemic, she brags about South Dakota's lack of Covid-19 policies: "We never issued mask mandates… We never stopped anyone going to church and we kept kids in the classroom."
Ms Noem rails against "experts" saying that conservatives know that "everyone can contribute".
"Experts are often the last group who should be put in charge," she says.
"The left lives on lies," says the governor. "It's part of their power to frighten people into falling into line."
Oliver O'Connell26 February 2022 05:01
1645848051
Candace Owens leads 'mama bear' panel
Candace Owens is currently hosting a panel encouraging more mothers to act like mama bears to defend their young from predators such as school boards. It began with a long story about bears and infanticide.
Ms Owens says that schools are "violating" children with masks, vaccines, and Critical Race Theory.
(REUTERS)
"When did we agree to allow the government to co-parent with us?" she asks, before blaming the perceived problem on "radical feminism" from the 1970s.
She wonders why police aren't involved when schools teach children about issues such as sex and gender.
One panelist is pushing for a rating system for books to save children from "radical librarians".
Oliver O'Connell26 February 2022 04:00
1645844451
State Department left speechless over Trump and Pompeo praise of Putin
Asked for his reaction to the accolades for Mr Putin's cleverness, strength and smartness, Mr Price said he had "no response".
"In fact, I have no words," Mr Price said.
Oliver O'Connell26 February 2022 03:00
1645840851
Pompeo: 'No threat greater' to US than that 'which emanates inside our republic'
Former Secretary of State Mike Pompeo takes to the stage and immediately joke about his impressive weight loss.
He says he misses being in office and wishes he was still at the helm instead of the Biden administration.
"I miss every single minute of it. I wish we were back there leading America."
Immediately touching on CPAC's talking points, he mentions masks, trans athletes, Russia, civil disorder, the border, and the botched Afghanistan withdrawal.
Former US Secretary of State Mike Pompeo speaking at the Conservative Political Action Conference 2022
(AFP via Getty Images)
Responding to Biden's rhetorical question: What are Republicans for?, Mr Pompeo starts by saying the list begins with getting Democrats out of office in every branch of government.
Of his time in office, he says: "We were disrupters. We were prepared to break glass when the way the establishment did it made no sense."
On foreign policy "America demands good leadership and the world is depending upon it."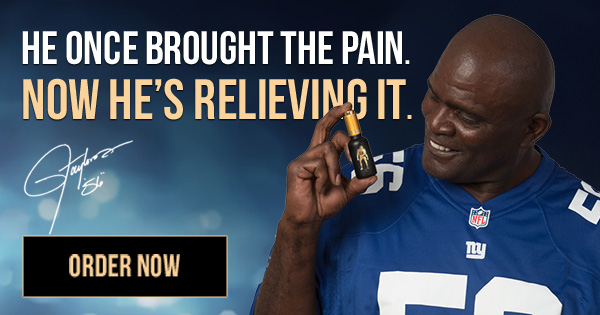 He adds: "We put America first and we told people around the world: you cannot tread on us."
In a portion focussed on China, he says: "I could see that the greatest threat from abroad was the Chinese Communist Party," and talks about closing the Chinese consulate in Houston to the dismay of the State Department.
After saying that conservatives must protect the country's Judeo-Christian footing he moves onto schools, anti-CRT, and anti-wokeness, saying: "There is no threat greater to the United States than that which emanates inside our republic."
"If we don't teach them [children] that we are not a racist nation, then surely the bad guys will tell them they're right about America in decline."
Concluding his remarks, he says: "Let's be in the fight. Let's never give an inch… This is the greatest nation in civilisation."
Oliver O'Connell26 February 2022 02:00
1645838151
Cawthorn: 'What I want in a president is for the rest of world to be terrified of him'
Rep Madison Cawthorn attacked Mark Elias and "lawfare" for a coordinated effort to knock him off the ballot in the coming election.
He framed it as a spiritual battle and asked the crowd to "pray for the judges involved, the lawyers involved" in the lawsuit trying to disqualify him as a candidate for supporting the January 6 insurrection.
If the effort succeeds, he says, they will come for anyone who questioned 2020.
Mr Cawthorn was joined on stage by former Governor Scott Walker who is now running the Young America Foundation.
The pair were asked about Ukraine.
Mr Walker said: "Woke weakness leads to what we're seeing… this president seems to be more like Neville Chamberlain than Jimmy Carter."
To which Rep Cawthorn added that he wanted the American people to love the president, but: "What I want in a president is for the rest of the world to be terrified of them."
He then added: "This president has been corrupted by the radicals across this country, by Putin, by Xi Jinping."
It's unclear what he meant by that.
Oliver O'Connell26 February 2022 01:15