The Cowboys had one of the best pass defenses in the NFL in 2021. They ranked third in QB rating against, fourth in pressure percentage, and first in interceptions. They also had the second-best third-down defense in the league.
That doesn't mean teams couldn't move the ball against them through the air, though.
In fact, opponents were especially successful at generating big plays in the passing game against the Cowboys. Dallas allowed the fourth most completions of 20 yards or more in 2021. These are the types of plays that generally end up being drive altering (and can often be game-altering). This is an area where the Cowboys will have to improve this season, especially with teams like the Packers, Rams, Buccaneers, and Bengals on the schedule.
A few themes stood out from the 63 completions of 20 yards or more that the Cowboys allowed last season, providing some good insight into what opponents viewed as their weaknesses and how they tried to attack them.
As I mentioned above, the Cowboys were one of the best third down defenses in the NFL. That's when Dan Quinn (and most defensive coordinators for that matter) liked to throw the kitchen sink at quarterbacks, dialing up his most intricate pressure schemes and taking a more aggressive approach in coverage. So naturally, opponents decided to go after Dallas on early downs when they could avoid those more complex looks, see more predictable coverages, and utilize play-action to create more time to throw. Almost half of the big passing plays against Dallas came on first down, in fact.
Another theme that stood out was that offenses attacked the Cowboys with lots of in-breaking routes, particularly crossers and deep overs:
Often, these routes were run against Cover-1 (man-free) blitzes. Behind normal four-man rushes, Cover-1 schemes have some kind of hole defender who helps out inside against shallow-to-intermediate routes. When paired with a blitz, however, there is no hole defender inside, which leaves the middle wide open:
That's a tough route for a cornerback to defend in a Cover-1 blitz, especially from an off-coverage position like you saw above. But because this was a common look utilized by the Cowboys last season, teams were ready to attack it on a weekly basis.
Another theme that stood out was that many of the big plays the Cowboys allowed came while playing some form of man coverage (roughly 66% of all 20+ yard completions). That's not necessarily a surprise considering the Cowboys were among the league-leaders in man-coverage frequency. However, it highlights that offenses were able to have a lot of success in 1-on-1 situations against Cowboys DBs.
Trevon Diggs, who had a very good year and finished with 11 interceptions, was still targeted frequently for big plays. Teams weren't afraid of going after him. And they often had success by attacking him with double moves to take advantage of his aggressiveness:
Diggs was beaten for big plays more than any other defensive back on the Cowboys by far.

Diggs' counterpart on the other side of the field, Anthony Brown, let up most of his big plays out of off-man coverage looks. He's a little slow out of his breaks in transition, and teams took advantage of that when they saw him playing soft coverage:
Jourdan Lewis, operating primarily as a slot corner, was consistently attacked with vertical routes. His coverage on most of these plays was actually pretty decent. However, he often had trouble playing or locating the ball:
So how can the Cowboys address these issues next season? Their secondary will be virtually the same in 2022, which means improvements will have to take place internally.
Hypothetically, the secondary should be better off with a year of Quinn's system under its belt. Familiarity should improve communication, which translates to a better ability to adjust to routes on the fly and understand where help is coming from.
Improvement can also come from how each player is used. For instance, allowing Diggs and Brown to play even more press-man coverage, where they are stronger than in off-man coverage, could lead to fewer big plays. Perhaps we'll see second-year corners Kelvin Joseph and Nahshon Wright step into bigger roles.
From a coverage standpoint, maybe Quinn will mix in more two-man coverage looks, allowing cornerbacks to play underneath their receivers with two safeties helping over the top against the deep ball. I know Quinn has a preference for single-high coverages, but that doesn't mean he can't utilize a greater assortment of two-deep looks.
Or, Quinn could give Diggs more of an opportunity to lock down a receiver in press-man to one side of the field and then roll coverage to the other side. I thought we'd see more of that last season, but it never really materialized.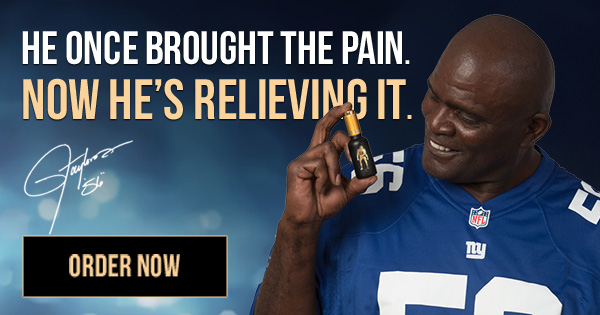 Other adjustments can come from how Quinn utilizes disguise or when he decides to do so. There was one disguise in particular that seemed to work a lot early last season, but faded over time because it was the predominant disguise used. Quinn did show everyone last year that he can evolve as a defensive coordinator, so it's possible that we'll see even more changes in his second year with the Cowboys.
Either way, there will still be big plays allowed. That's the trade off for the Cowboys' aggressiveness, which is built into their DNA on defense. But that aggressiveness is what made Dallas so effective on this side of the ball last season. It's important that their approach to limiting big plays doesn't eliminate this feature.
Related:Film room: Why Tony Pollard needs the ball in 2022, and how the Cowboys can get it to himRelated:Is Dalton Schultz worth more to Cowboys than the franchise tag will pay?
Find more Cowboys coverage from The Dallas Morning News here.