Ninety-eight-year-old Mary Schofield Maione of Hamilton was a World War II cadet nurse who trained at Lynn Hospital and served at McGuire Military Hospital in Richmond, Virginia. She cared for returning Army soldiers who were very badly injured, many with traumatic amputations. Many too suffered from "shell shock," which we now know as PTSD.
Betty Damon Beecher, 98, of Weymouth was a World WII cadet nurse who trained at Mass Memorial Hospital and served at Staten Island Marine Hospital in New York City. She cared for injured soldiers returning on ships from the Navy, Coast Guard and Merchant Marines. Many were quadriplegics and paraplegics who arrived with serious bedsores. At that time, the average life expectancy for patients with paraplegia was only three-to-six months.
The cadet nurses worked 12-hour shifts, six days a week and a half-day every other Sunday. They received a small stipend that they used to buy stockings, shoes and personal hygiene items. They were housed in dormitories on the military hospital grounds and were not allowed time to go home for visits.
The late World War II cadet nurses Evelyn Drinkwine Cahill of Lynnfield and Jean Daddario Capobianco of Framingham cared for similar soldiers at Cushing Army Hospital in Framingham. One soldier, Robert Mitchell, who served in the Third Infantry Division, was critically injured in action and spent nearly two years at Cushing. "It is hard to think what that care would have been like," he recounted, "if it hadn't been for the cadet nurses, who cared for me, and other returning wounded soldiers."
Because of the care provided by cadet nurses, many of our soldiers survived their injuries and returned home to their families. Yet their service in World War II remains largely unknown and unacknowledged, not even warranting a footnote in Tom Browkaw's "Greatest Generation."
On Memorial Day on Monday, when others were applauded for their service, Mary, Betty and the few remaining cadet nurses would remain seated because they have yet to be recognized as World War II veterans.
Established by an Act of Congress in 1943 to meet the critical shortage of nurses in wartime, the U.S. Cadet Nurses Corps (USCNC) was the first integrated, uniformed service that prohibited discrimination based on race, color or creed and included African Americans, Native Americans and Japanese Americans. The Corps provided 80% of the military and civilian nursing care on the home front until decommissioned in 1948 and is credited with saving the medical system from a complete breakdown. In February 1945, U.S. Surgeon General Thomas Parran Jr. acknowledged the contribution of the USCNC to Congress stating, "We cannot measure what the loss to the country would have been if civilian nursing service had collapsed, any more than we could measure the cost of failure on the Normandy beachheads."
Often referred to as the U.S. Army Cadet Nurse Corps, members enlisted for the purpose of the war effort. They were issued military uniforms, held military ranks and pledged "to my country, my service in essential nursing for the duration of the war" not knowing when that would be. However, the USCNC is the only uniformed corps from World War II that has not been recognized as veterans.

Two bipartisan, bicameral bills, S1220/HR2568 The US Cadet Nurse Corps Service Recognition Act, would grant honorary veteran status to cadet nurses and, if requested, will provide an American flag and graveside plaque to mark their service to our country in wartime. It does not allow for burial rights at Arlington National Cemetery or additional VA benefits. It simply, but importantly, pays our nation's respects to the incredible service these women of the Greatest Generation provided in wartime nearly 80 years ago.
S1220 has passed out of committee in the Senate but HR2568 remains stuck in the House. Although previous concerns regarding burial in Arlington Cemetery have been clarified, (the USCNC does not meet the qualifications for burial at Arlington) and the Congressional Budget Office has determined the cost to be negligible, some powerful Republicans will still not support the bill. They state they do not want to overturn the 1977 Department of Defense decision on what constitutes "active military service" and that there is no precedent in granting veteran status to civilian groups.
However, this is not accurate. A number of deserving groups did not meet these Department of Defense criteria but were awarded veteran status. One such applicant was the Women's Airforce Service Pilots who did not serve in a combat zone, had no military training, were not subject to military discipline and could resign, did not take an oath and were not issued military uniforms. They were awarded full veteran status in 1977. Republican Sen. Barry Goldwater was a fierce advocate for passing this legislation. According to his legislative aide, the senator's efforts were met with shocking prejudice stating, "Women were treated as nonpersons."
When the war ended, about one-fifth of cadet nurses had already enlisted in the Army or Navy. For this, they received six months of "active duty" credit added to their service. Since a World War II veteran must have served at least 90 days of active duty to receive benefits, if all cadet nurses were credited with six months of "active duty" that alone would qualify them as veterans.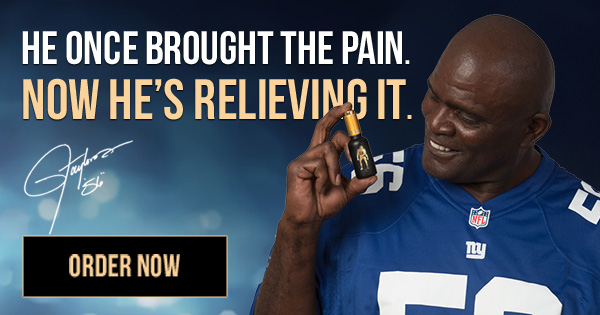 This year, more than ever, it is important to recognize the value of women in wartime service and preserve their legacy in history, HERstory. The COVID-19 pandemic has demonstrated the impact of nurses and nursing shortages on our communities. The few cadet nurses still surviving definitely deserve recognition from a grateful nation. It's time to finally pass the U.S. Cadet Nurse Corps Recognition Act so that Mary, Betty and the few remaining World War II cadet nurses can proudly call themselves veterans.
Dr. Barbara Poremba is professor emeritus of Nursing at Salem State University. She is the founder and director of the Friends of WWII Cadet Nurses. She can be reached at [email protected]