Amanda Seales isn't taking any more questions about HBO's Insecure, on which the actress formerly played the hilarious, evolving role of Ivy League graduate Tiffany Dubois. Instead, she's focused on the here and now, particularly her stand-up comedy, which she's currently taking on the road with the "Black Outside Again Tour." 
"There was more of a boost in tickets than I expected simply because gas sales are crazy," says Seales. "So that was unexpected and it was really just a pleasant surprise to see folks, you know, willing to spend their hard-earned money to come and get these jokes."
Speaking via phone with the Mercury from her home in Los Angeles, Seales says that other than three West Coast tour dates—including one in Portland this Saturday, August 13—she is taking a couple weeks of staycation this month, as opposed to a getaway vacation.
"I'm dedicating two weeks of this month to sitting my ass down," says Seales. "When you're touring [all the time], going somewhere feels like you're doing another tour date, because you have to travel and get everything together and all that stuff. So I'm actually just going to sit still," she says, adding that her house has been undergoing renovations for the past seven months. "It's finally finished," she says. "So it's also the first time that I'll get to enjoy my home in a long time."
As far as touring goes, Seales' favorite part of touring is getting out of the Los Angeles bubble and "getting to see what makes people laugh in other places," she says. "You really don't necessarily know when certain jokes will land—like 'oh, wow, they really think this is funny,' or 'well, they really didn't get that.' I was in Montreal recently, and they're French and white, so their response to certain things is definitely different than DC, for instance. So it's interesting to be able to get out of your own safe space, and it forces you, as a comic, to explore other perspectives."
Now 41, Seales has done a plethora of things, and embodies one of the best modern examples of a multi-hyphenate Hollywood star: comedian/actress/podcaster/author/social justice advocate… Seales has done everything from acting, DJing, and music performance to comedy, hosting talk-centered shows, and more. As an actress, Seales cut her teeth with projects like the '94 Nickelodeon sitcom My Brother and Me. In 2007, Seales temporarily replaced Natalie Stewart in the R&B duo Floetry. In 2019, Seales appeared briefly as a host on syndicated daytime talk show The Real, and also recorded her first ever comedy special, I Be Knowin, which premiered on HBO Max to critical acclaim. On the latter, the comic expertly handled topics like rape culture and racism with humor, along with relatable bits about womanhood, like the audible sigh titties make when you take your bra off at the end of the day, and discovering your own prehistoric-looking feet just before embarking on a night out, and then deciding to paint only the two toes that are showing. 
When asked if she'll be recording a second stand-up special from the current tour, Seales says "Hopefully! I'm developing this hour for that purpose." When and what city she'll record in, however, is still TBD. "There's like so many factors that end up coming into play, but for my first special, [I Be Knowin], I shot that in New York and I shot it at a venue that I did Def Poetry Jam at in 2002. So for me it was of sentimental value to one, be shooting it in a venue that I really got my start in, and two, doing it in the city that you know made me a comic."

 While she can't give away all of her current material, Seales does divulge a few topics she'll be talking about onstage. "We talk about Roe v Wade. We talk about gun control. We talk about 'How did Clarence Thomas become Clarence Thomas?' We talk about dating hood dudes, and we talk about deep vaginas," she says. "There's a myriad of topics, a myriad."
If her first special—in which she sings the Black National Anthem in its entirety—is any indication, hopefully Seales will once again incorporate her musical talents into her new material as well. "I can't give you the whole show!" 
 When asked if she'll be writing a follow-up book to her 2019 book of essays, Small Doses: Potent Truths for Everyday Use, which is an extension of her podcast of the same name, Seales says she's in the process of writing another book, but isn't giving any details just yet.
"I think at the end of the day, [my career has] really just always been about going with the creative flow and, you know, sometimes that's led me down a road to be DJing… that's led me down a road to be, you know, hosting… that's led me down a road to writing and, you know, creating stuff like my podcast, Smart Funny and Black. And so certain things I do for the moment and then I let it go 'cuz the moment is done, and then some things become mainstays. I keep growing and cultivating and so my career is really just one of creative freedom and independence."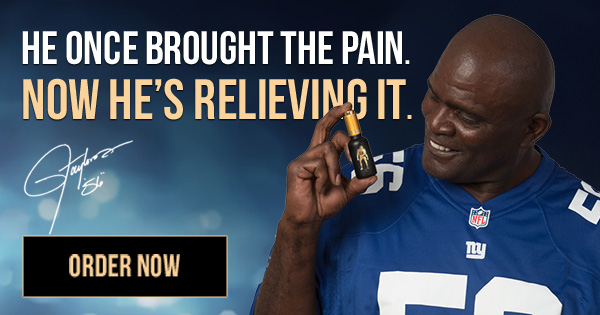 Saturday night, Seales will perform her new hour of stand-up comedy for a lucky crowd at Revolution Hall. "People have been asking me to come to Portland for quite some time," says Seales. "So glad to finally make it."
Revolution Hall, 1300 SE Stark, Sat Aug 13, 8 pm, $35-$65, tickets and more info here, 21 +