Arnold Schwarzenegger is a symbol of hard work and perseverance. He became a bodybuilding legend by winning 7 Mr. Olympia titles. Arnold held the record for the most Mr. Olympia titles for a very long time until Lee Haney and Ronnie Coleman broke it. The Austrian Oak's popularity is not only limited to bodybuilding. He is also known for his acting and administrative skills.
ADVERTISEMENT
Article continues below this ad
Due to the legendary bodybuilder's worldwide popularity, people are always curious to know about his personal life. Even the slightest updates on his life become a trending topic in no time. 
ADVERTISEMENT
Article continues below this ad
Arnold's son-in-law stuns the paparazzi
Arnold Schwarzenegger is the father of 5 children. His eldest child Katherine Eunice Schwarzenegger was born in 1989. Katherine is an author who has published three books. In 2018, she started dating Hollywood actor Chris Pratt. The couple was engaged in January 2019 and entered marital bliss in June 2019.
Recently, a picture of Chris Pratt from the gas station went viral on Twitter. As soon as Chris saw the paparazzi, he decided to do something different. The Jurassic world actor dropped down immediately and started to do pushups. Twitter users compared him to his father-in-law, Arnold Schwarzenegger.
DIVE DEEPER
Chris Pratt proved he is Arnold Schwarzenegger's son-in-law, as Arnold himself loves to do workouts outdoors. Arnold loves to go out cycling in his free time. Previously, Arnold's picture while cycling with his youngest son Joseph Baena had gone viral on the internet.

Arnold Schwarzenegger inspires a generation
ADVERTISEMENT
Article continues below this ad
Arnold believes that he still has a lot of work to do. His incredible life itself is an inspiration to many people. The legendary bodybuilder, throughout his illustrious career, has never shunned away from hard work. He moved to California as a youngster to build his career as a bodybuilder with limited resources. Despite facing so many adversities, he scaled his way to the top. Even after achieving monumental success in bodybuilding, followed by acting and politics, the legend does not feel that his purpose is fulfilled.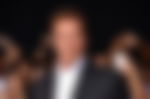 The legendary bodybuilder started a monthly newsletter on his website to connect with his fans. The latest edition of the newsletter was about the goals the legend set for his 75th birthday and urged his fans to help him achieve all seven goals. One such goal was to make fitness accessible to everyone. He wanted to make fitness popular from the grassroots level. He requested the reader to take up fitness as a hobby, owing to the health benefits it provides. One must not consider it to be a burden, but rather enjoy it.
WATCH THIS STORY: Arnold Schwarzenegger vs Sylvester Stallone Height Comparison
The legendary bodybuilder hoped he would succeed in his mission. Even at 75, his dreams hold no boundaries.