The dog days of the NBA summer will soon be upon us, so to preoccupy the time between now and training camp, we've decided to put together a tournament to decide once and for all who is the true fan favorite in Chicago Bulls history. The first round has now concluded, with the victors continuing on in a bracket-style tournament until we have crowned a champion.
The rules for this contest were quite simple:
No MVPs
No All-NBA Players
No Hall of Famers
The idea behind this is to limit the contest to players that primarily endeared themselves to specifically Chicago Bulls fans. Legends like Michael Jordan, Scottie Pippen, and Derrick Rose grew a national profile beyond just being a "fan favorite". Others like Jimmy Butler, DeMar DeRozan, and Artis Gilmore have left lasting legacies with several NBA franchises outside of Chicago.
Below you will find the 32 players that passed our preliminary poll on Twitter and qualified to compete for the title of the one true "fan favorite". Click here to participate in the next round, voting is open now!
We started with 64, but only 1 can reign supreme. Join us in voting for the true top "fan favorite" player in Chicago Bulls history.
Group 1 Matchups
(#1) Zach LaVine vs. (#32) Mike Dunleavy
(#16) Stacey King vs. (#17) Robin Lopez
(#8) Thaddeus Young vs. (#25) Bill Cartwright
(#9) Ben Gordon vs. (#24) Nazr Mohammed
Zach LaVine dominated in the preliminary polls, rightfully earning the bracket's top overall seed. He'd go on to steamroll Mike Dunleavy, earning 93.8% of the vote. Meanwhile, former Bull and beloved color commentator Stacey King took out the mascot mauler Robin Lopez, while Thaddeus Young edged out the legendary Bill Cartwright. Nazr Mohammed could not shove his way to victory here, claiming only 20% of the vote in a clear loss to Ben Gordon.
Fan Favorite Tournament: Round of 32
(3/16)
— Pippen Ain't Easy (@BullsBeatBlog) July 14, 2022
Group 2 Matchups
(#4) Alex Caruso vs. (#29) CJ Watson
(#13) Jamal Crawford vs. (#20) Charles Oakley
(#5) Kirk Hinrich vs. (#28) Andres Nocioni
(#12) Luc Longley vs. (#21) BJ Armstrong
This group features two beloved Bulls point guards in Alex Caruso and Kirk Hinrich, who made good on their top-seeded positions by each claiming 89.5% or more of the vote against their first-round opponents. Jamal Crawford claimed a narrow win here against Charles Oakley, but the real surprise was No. 21 seeded BJ Armstrong becoming the first official upset victor by knocking off the beloved three-time champion Luc Longley.
Fan Favorite Tournament: Round of 32
(8/16)
— Pippen Ain't Easy (@BullsBeatBlog) July 14, 2022

Group 3 Matchups
(#2) Luol Deng vs. (#31) Coby White
(#15) Nikola Mirotic vs. (#18) Bobby Portis
(#7) Horace Grant vs. (#26) John Paxson
(#10) Ayo Dosunmu vs. (#23) Kyle Korver
Bless Coby White's soul, but Luol Deng posts the most dominant first-round here by taking home 97.3% of the vote. Horace Grant takes out former guard and front office head honcho John Paxson by a wide margin, while Ayo Dosunmu scrapes out a close win against the sharpshooting Kyle Korver. We do have our second upset of the round here, as Bobby Portis ironically bests Nikola Mirotic in a head-to-head duel.
Fan Favorite Tournament: Round of 32
I can't believe your votes actually ended up putting these two against each other lol
(10/16)
— Pippen Ain't Easy (@BullsBeatBlog) July 14, 2022
Group 4 Matchups
(#3) Taj Gibson vs. (#30) Elton Brand
(#14) Patrick Williams vs. (#19) Brian Scalabrine
(#6) Nate Robinson vs. (#27) Lauri Markkanen
(#11) Steve Kerr vs. (#22) Jalen Rose
There would be no upsets in this round, however, as the three former Bulls Taj Gibson, Nate Robinson, and Steve Kerr would all dominate their first-round opponent. The lone scare here comes between Patrick Williams and the White Mamba himself, Brian Scalabrine. A mere eight votes would separate the two, but Pat took his nickname literally and clawed his way to victory.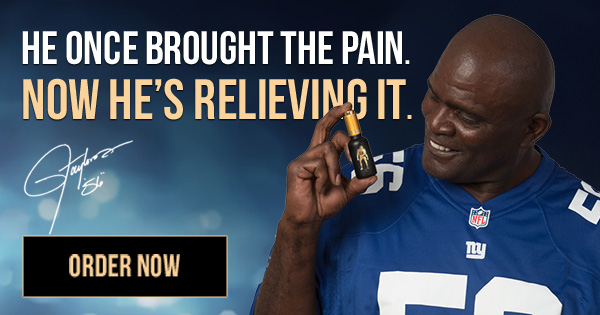 Fan Favorite Tournament: Round of 32
(15/16)
— Pippen Ain't Easy (@BullsBeatBlog) July 14, 2022
If your favorite past or present Bull made it out of the first round, make sure to head on over to Pippen Ain't Easy's Twitter page and vote to keep them moving through the tournament!