Another week and another batch of new songs. We couldn't cover a number of songs here due to length (but check out CMAT, Jordan Stephens and Smalllgod. Some artists step out on a new stylistic direction (like Sevdaliza and Shenseea), while other artists continue to churn out the sound and themes they have been known for to varying degrees of success (Will Joseph Cook, Ivorian Doll, Griff), and yet others drop singles accompanied by an announcement of their upcoming musical projects (Doctor Lincoln, Renata Zeiguer and Pussy Riot). 
This diverse selection of new music will surely please readers with different tastes. 
ADVERTISEMENT
CONTINUE READING BELOW
1. Hyolyn – Layin' Low (feat. Jooyoung) 
The leader of now debunked K-Pop girl group SISTAR gives u a R&B pop song. It sounds like many pop songs about toxic relationships with finger snaps, a flirty voice, counting from 1 to 4, and a tempo perfect for contemporary dance. 
2. Stefflon Don – Juice 
"Juice" is one of the quieter songs from Stefflon's recent singles. It's a vibe-y, soft, tropical Caribbean track. 
3. Shenseea – Lick (with Megan Thee Stallion)
ADVERTISEMENT
CONTINUE READING BELOW
"Lick" is a downer. Its slow tempo raunchiness has brought comparisons with "WAP" but it reminds the author of Normani's "Wild Side". The usual straight-fire bars that made Shenseea so beloved are missing here and it's a bit disappointing to see a promising duo like Megan and Shenseea make this. 
4. Renata Zeiguer – Sunset Boulevard 
The indie artist has had a cult following since her album 'Old Ghost' dropped in 2017. Now, the New York-based Argentinian-Philippine musician has announced a new album: 'Picnic In The Dark' will come out on April 8th. "Sunset Boulevard" is a dreamy, fantasy-tinged song with Alice In Wonderland-esque lyrics that feel very much in the lines of 'Old Ghost'. 
5. Doctor Lincoln – Don't Let Go 
The Indian surgeon-turned-musician sings about depression, support and hope in this wonderfully sweet and sunny pop-rock song. If this sound is down your lane, be sure to check out Doctor Lincoln's album 'Will See You Now' which comes out in mid-2022. 
ADVERTISEMENT
CONTINUE READING BELOW
6. Ivorian Doll – Boss 
Real ones know how long this song has been cooking in the pot. The London rapper has finally dropped this drill number and it's a classic IVD track: tough, brashy, catchy beat with some spicy bars.
7. Griff X Sigrid – Head On Fire 
Griff and Sigrid are two incredibly talented young artists who have gotten together to make a euphoric pop anthem about anxiety and longing (yes, you read it write). Both women know how to take intense subjects and turn them into upbeat-sounding, dance-worthy tracks and we are grateful for it. 
ADVERTISEMENT
CONTINUE READING BELOW
8. Will Joseph Cook – 4AM 
Cook doesn't disappoint. "4AM" is a romantically grand and cinematic song with a heartfelt tune. The wind instrument in the beginning and the strings in the second half do a good service to the track. 
9. Sevdaliza – High Alone 
The Dutch-Iranian artist surprises us with an unexpected stylistic direction with a song that has a 90s shoegaze/grunge rock sound. We love it. 

10.Muse – Won't Stand Down
ADVERTISEMENT
CONTINUE READING BELOW
The alternative rock band from Devon, England are a let-down with this 2000s-style rock song. "Won't Stand Down" might please die hard Muse fans but won't convert any first time listeners with this underwhelming, outdated sound. 
11.Pussy Riot – PUNISH 
"PUNISH" is co-written by popstar Tove Lo and we can feel Lo's presence in this dark pop dance track. The song is part of Pussy Riot's upcoming conceptual project with a story about a dominatrix-style shero with superpowers who punishes bad men. There used to be a genuine brazenness and anger to this punk band. Their daring acts got 
them imprisoned, publicly humiliated and cyberbullied for calling out Putin's government. But their recent tracks seem disappointingly softened around the edges and packaged to be easily consumed by the public. The new stuff feels more vague (lacking the social relevance and much appreciated lyrical directness in their earlier works) with the band using a Swedish star's songwriting and adopting a high-pitched cartoonish voice which feels more like a parody of liberal feminism. We'll need to wait for more songs from this new project to truly decide. 
ADVERTISEMENT
CONTINUE READING BELOW
12.Aly & AJ – Dead On The Beach 
The duo from California serve up some good ol' fashioned dream pop/indie pop sound, although there's nothing remarkable or unforgettable about it. 
13.King Princess – Little Bother (feat. Fousheé) 
The widely loved indie artist King Princess collaborates with TikTok-famous singer Fousheé to give her fans what they love: a dreamy guitar-pop tune.
ADVERTISEMENT
CONTINUE READING BELOW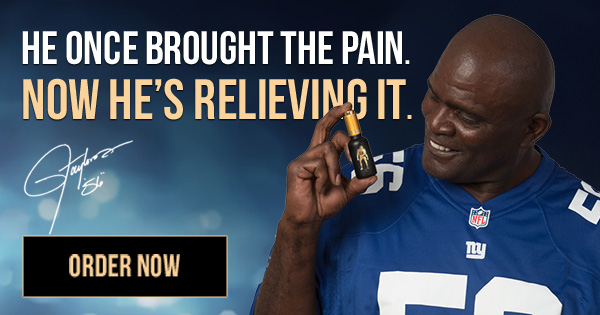 14.Holly Humberstone – London Is Lonely 
"London Is Lonely" is your quiet little tune about loneliness in the city which some might confuse for a Griff song. 
15.Busy P, DJ Mehdi – MCP 2021 (feat. Santigold, Benjamin Epps) 
ADVERTISEMENT
CONTINUE READING BELOW
"MCP 2021" is a straight-fire hip hop track with a blaring sound. It is a bilingual French-English track, perfect for parties. We haven't heard from Santigold in a long time and we're happy to hear her voice in this track. 
16.umru & Petal Supply (feat. Rebecca Black) – heart2 
The PC Music label serves us yet another hyper-pop song which sounds more like a parody of hyper-pop if anything. It sounds like a rejected demo song by Charli XCX which was meant to be from her 'Pop 2' mixtape, perhaps because "heart2" is produced by her long-time collaborator umru. 
Check out the "New Songs Sunday" playlist on Spotify: 
Related
Latest Stories