Some quick division reveals its size as one of the largest, if not the largest, final resting places in Blount County:
According to the U.S. Census Bureau, the estimated population of Blount County in July 2021 was 137,605 residents. And according to official estimates, Grandview Cemetery holds 13,748 bodies, a number that climbs daily — meaning almost 10% of the number of those living here are buried in the gently rolling hills bordering Wilkinson Pike, a pastoral setting that's reverentially quiet on a recent spring morning.
Gathered in the cemetery offices are family members unrelated by blood (save for Lee Chambers, past president of Grandview, and his son, Justin, a member of the cemetery's advisory board) but bound by a solemn duty: to provide end-of-life care and comfort to residents of Blount County, just as their ancestors and forebears have for a century now.
Grandview Cemetery was established in 1922, the vision of "three prominent businessmen" — John Monroe Depew, Alvin Ellis Cruze and Dr. Washburn Brooks — who saw a need for a burial ground that would be cared for in perpetuity through a fund set aside using 20% of the sale of every burial plot.
"Right now, we have about $2 million in our perpetual care fund just to take care of this place, and we don't touch that money: We draw off of the interest, but the principal is never touched," Lee Chambers said. "When you buy a lot here, you're contributing to the upkeep of your family forever, and part of what you're buying is the comfort of knowing that you're helping take care of this place."
That permanence drove the mission behind the establishment of Grandview, according to Mark Bennett, the archivist for the City of Maryville and a noted Grandview historian. In the early 1900s, burials took place primarily in church graveyards and family plots that were equally solemn in appearances, but lacked the foresight of long-term care and maintenance. Case in point: Mt. Gilead Cemetery stands on the sight of the former Mt. Gilead Methodist Church; when trustees bought the property in 1819, they set aside one acre for the church cemetery, but the issue of slavery fractured the congregation, and by the end of the Civil War, the members had split in both name and location.
"Many churches would have cemeteries, and they may have had a caretaker or two that would take care of things, but they weren't always taken care of like you would have hoped," said Lynn Gibson, director of operations for Smith Funeral Home and Cremation Service, part of the umbrella of the Smith franchise of end-of-life operations that also owns Grandview.
"These three businessmen started talking about it, and they wanted to create something a little different," Gibson said. "The whole point from the beginning was to create something that was really first-class and would be a perpetual care place where local residents could have faith that their loved ones' graves were cared for even after they were gone. And that's exactly what we're doing today."
Janet Craig, the granddaughter of Depew, doesn't remember how old she was when she learned of her father's contribution to such sacred Blount County ground. Like most men of his era, he was a taciturn, quiet man who cared more for duty than recognition, and when he and his partners saw a need for such a cemetery, they got to work.
"All of them lived on High Street, and several of the incorporators lived on High," Bennett said. "They were the incorporators for the crème de la crème around here, and two of them were on the board that set up the Smokies."
Together, the three men purchased 90 acres of what was then the farm of the Stephens family, and the original log cabin, built in 1886, still stands at the Wilkinson Pike entrance. In those early days, it served as the cemetery's main office, and when Lee Chambers came to work for Grandview in the 1970s, it included an addition that's since been removed for historical purposes.
Not long after Lee became a part of the business, he talked his college pal Reed Morgan into coming to work for Grandview as well. He still works in cemetery sales for the company, and while the organization's mission remains the same, the way business is done has changed a great deal in the 43 years he's been part of it.
"All these people didn't come to us," he said dryly. "We went out recruiting. We'd go get them."
"The way we did it, we would get an appointment to talk to someone (after a death), and we would go into their home," Lee added. "From there, we would convince them to go to their kitchen table, where we would pull out our presentation book and tell them the story of Grandview."
Morgan could wax eloquent for roughly an hour, according to Ginger Adams, a Grandview funeral director who's been with the company for 41 years, and by the time he was done, family members had asked him to stay for dinner and would send him home with leftovers. The reason, she added, was the same then as it is now.
"It's like a ministry," she said. "When you see these people at the grocery store or at the mall, they recognize you. They know you."

"When she taught me how to file all these names, she let me know quick: 'You're not filing; you're learning your family,'" Justin Chambers added.
Grandview was officially incorporated in May 1922, and a Kansas City firm mapped out every hill, every tree, every bush and every dip throughout those 90 acres for the next year. (Grandview has since grown to roughly 200 acres.) The first burial took place on June 21, 1923, when Grandview received the body of William Edgar Graham, pastor at the time of New Providence Presbyterian Church. As the Tennessee Valley Authority began to reshape the area, several graves were exhumed and moved to Grandview, and over the next several decades, the cemetery's prominence only grew.
"I could go out here, and I could tell you the history of Blount County just walking through there, especially the 20th century," Bennett said. "The founders of Alcoa are buried in there. The ones that started the car dealerships (on Alcoa Highway) are buried there. The people who ran all of the local businesses back in those days are buried there. I learned the genealogy of Blount County through the records here."
And what meticulous records they were: Brooks' son-in-law not only redid the blueprints of the cemetery; his internment record descriptions were remarkable in their detail, including reports of the weather on days of funerals held in the cemetery, and the conditions of the soil.
"We're still old-fashioned," Adams said. "We have lot cards for every space, and we type the information on a typewriter. We have paper, we have the computer, and then we have huge maps of every section, and I'll go in and write that person's name on the map when a plot is sold."
There have been modern conveniences incorporated into the business over the years, as well as changes in ownership. It was in 1975 that Leonard Smith, Don Gibson (Lynn's father) and Ralph Chambers (Lee's dad) purchased Grandview and brought the company into a partnership with Smith Mortuary. The current offices were constructed in 1980, and the mausoleum on the grounds was a radical idea at the time of its introduction, Justin Chambers said. In fact, his grandfather — Ralph — was convinced the idea was destined to fail, because he didn't think anyone would want to be interred above ground.
"Pop's plan was to build about 300, and his daddy said, 'Have you lost your mind? I'll be dead and gone before you sell those 300!'" Justin recalled. "But by the time (Ralph) passed away (in 2010), we had 1,500 of them."
And time has also changed the way people view cemeteries, Gibson added. The sense of reverence still blankets this quiet corner of Blount County, but the Legacy Trail Pavilion at the top of the cemetery's hill, which offers panoramic views of the countryside, has also been the location of weddings. The assembled Grandview family chuckles at what the founders might have thought of a margarita bar set up on the grounds, but then again, they might not even recognize the way that it's changed.
"Blount County has always been predominantly Christian, but the development of the different gardens and parks in the cemetery came out of different perspectives," Gibson said. "When Reed is selling a lot to someone, they're able to come out and choose one that they identify with their particular faith or denomination. They might want the Garden of the Cross, or the Garden of the Resurrection, or maybe they want to be cremated and scattered in the nature garden. It's all about connecting with something they feel in their personal journey."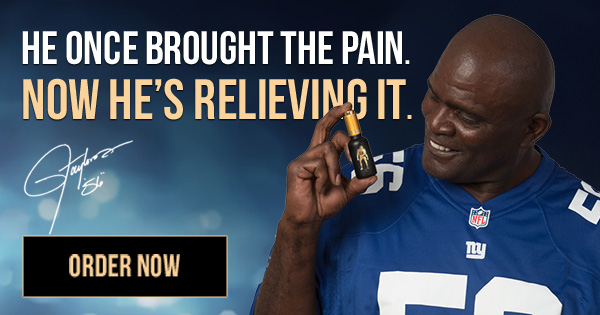 Despite the exterior changes, that connection has remained the same for the past 100 years, and it remains a family business established to help other families.
"When you're in the grocery store, and that person comes up and says, 'I don't know what I would have done without you; you got me through it' — that means more than money," Justin Chambers said.
"You only get one chance to do it right," Adams added.
And for a century now, the Grandview family has stepped into the seam of collective grief in Blount County to help families deal with loss with dignity, compassion and care.
"If you love someone and they die, you're going to grieve, and you need support, help and healing," Gibson said. "That's been the same with Grandview since 1922. The particulars have changed, but not the heart of it, and there aren't many places in Blount County that have that kind of support. To me, it adds to the sacredness of this place."