The Kardashian clan chartered a yacht and went to Komodo National Park in Indonesia | Source: Ultimate Bali
It's no secret that celebrities love to charter yachts. And why shouldn't they? Sipping bubbly from a jacuzzi in the fresh sea air sounds pretty good. While cruising to the most glamorous locations enjoying dramatic seaside scenery is the ultimate luxury experience.
One of the advantages of chartering these magnificent vessels is that you don't need to be an experienced mariner to enjoy the open ocean. While making these yachts available for charter has advantages for the owner too.
The running costs of a superyacht can often be the biggest hurdle for people wanting to invest in one. Many are offered for charter in order to offset these expenses and many of the world's rich and famous love spending their spare time aboard a yacht in the Mediterranean or Caribbean.
But which yachts do these wealthy trendsetters prefer?
Tom Hanks and Rita Wilson: Phocea
A$280,000 per week
Curious that the star of one of the most well-known castaway movies would choose to spend his free time on a sailing yacht, but even more curious is the eventual fate of this luxurious schooner. The Hollywood A-lister took a cruise along the Turkish coastline on 75 metre sailing Yacht, Phocea, with his wife Rita Wilson back in 2004. They paid A$280,000 for the week, although it's no longer available for charter, and Tom didn't even have to make friends with a volleyball. It was a prestigious yacht and an excellent choice for the celebrity to charter.
Phocea was able to cruise at 12 knots and had cabins for 12 guests as well as space for 16 crew and was at one time the largest sailing yacht on earth. Unfortunately in February 2021, Phocea was anchored off Langkawi, Malaysia when it spontaneously caught fire. Seven crew were all rescued unharmed and Malaysian authorities tried to fight the flames, but strong winds and currents made the operation difficult. The iconic yacht sank the next day.
Phocea | Source: Sail World
It was a sad end to a wonderful story. The yacht was built in Toulon, France by DCAN in 1976 and used to successfully cross the Atlantic at an average speed of 30 knots, very quick for a sailing yacht. She was built for renowned yachtsman, Alain Colas, who competed in the Observer Single-Handed Transatlantic Race, the first ever single-handed ocean yacht race. He converted her into a charter yacht, named Club Méditerranée. She was later refitted at a cost of A$17 million and renamed La Vie Claire with a new Jorg Biederbeck interior design and a new Tim Heywood exterior design in 1997.
Phocea | Source: Sail World
Michael Jordan: O'Pari
A$1.5 million per week
NBA legend, Michael Jordan, spent the European summer cruising the Croatian coast in 2021 aboard the spectacular 95 metre Superyacht O'Pari. For someone with a net worth of A$2.38 billion, the A$1.51 million weekly charter must seem like pocket change. Although maybe worth the money, since the experience of cruising through this beautiful part of the Mediterranean onboard a big, technologically advanced superyacht like O'Pari is unrivalled.
O'Pari | Source: Nautica
It was custom-built by Golden Yachts in 2020 to offer world-class luxury yacht chartering. Notable features include a helipad, jacuzzi, well-equipped tender garage and a huge variety of water toys. Although Jordan opted for a romantic getaway, cruising with his wife sans children, there is a three metre waterslide that can be inflated and attached to the side of O'Pari, providing endless entertainment for families.
Day trips to the towns and villages dotting the Mediterranean coastline are easy, even for larger groups with a whopping five tenders available when chartering O'Pari. Of course there is a selection of other water toys including waterskis, a seabob, wakeboards, kayaks and inflatable water toys.
O'Pari | Source: Yacht Charter Fleet
Jordan and his wife would not have come close to using all of the 14 suites, which can usually host up to 12 guests. O'Pari can also accommodate up to 29 crew who see to guests' every need. Jordan may have enjoyed the use of the fully-equipped gym, next to the waterside beach club. Underwater lights on the hull provide a spectacular multi-coloured sensory experience at night.
O'Pari is available to charter in the Mediterranean year round and the Caribbean from October to April.
O'Pari | Source: Yacht Charter Fleet
Tom Cruise: Triple Seven
A$805,000 per week
For a celebrity adrenaline junkie like Tom Cruise, there can be no better vacation than cruising the high seas on a well-equipped charter yacht. The addition of a huge range of water toys, diving equipment and even an inflatable water park make 68 meter superyacht, Triple Seven an obvious choice. He was taking time off his busy Mission Impossible filming schedule in 2021 when he was spotted coming ashore from the superyacht, which was anchored in Penzance, off the Cornish coast.
Triple Seven | Source: Autoevolution
Built by German shipyard Nobiskrug, the crew are reputedly very attentive and very experienced at taking care of guests. It's hard to imagine serial nice guy Cruise being too demanding, but the crew offer the usual five-star dining and premium upkeep on the amenities of the yacht, which include the indulgent onboard jacuzzi.

It is equipped with a huge range of water toys, the most exciting piece of kit for groups when chartering Triple Seven being the inflatable waterslide from the sun deck to the water below. It converts into a climbing wall and there are jetskis, wave runners, towable toys and scuba diving equipment for some thrills on the water.
Triple Seven includes a 7.3 meter Compass Tender for getting ashore, she also benefits from a displacement hull, handy when cruising in deeper waters as it keeps the vessel more stable in rougher seas. The advanced stabilisation system also helps with side to side roll.
Triple Seven fits ten guests in five suites and has an experienced crew of 17, it is available to charter year round in the Mediterranean and regularly visits the Amalfi Coast, Cannes, Corsica and the French Riviera.
Triple Seven | Source: Yacht Charter Fleet
Kim Kardashian: Prana
A$120,000 per week
Featured on episode 3 of series 16 of Keeping up with the Kardashians, the 55 meter Prana by Atzaró is a fine example of traditional Indonesian shipbuilding. A hand built "Phinisi" sailing yacht, it tours the Indonesian archipelago and visits the islands of the Komodo National Park while on expedition. Home to the Komodo dragon it's an exotic destination and a unique choice for any celebrity to charter a yacht to explore.
The Kardashian clan had an amazing time aboard the luxe superyacht describing the Prana as a "pirate ship and a yacht all in one and how cool is that." They spent their time onboard relaxing on sun loungers, soaking up the beautiful island scenery, and at one point taking a plunge off the side of the yacht into the ocean.
Phinisi Yachts are distinguished by their two masts and are made from teak and ironwood using traditional methods. Eight fully soundproofed guest suites and an enormous master suite are decorated with sumptuous vintage fabrics and contemporary linens in a sophisticated palette. There is space for 18 guests and 18 crew.
King sized daybeds cover the deck along with a yoga platform that doubles as an outdoor cinema. There's a luxury spa and water sports deck to complete the lavish experience. Guests are assisted by a well-qualified crew including dive instructors, gourmet chefs, stewards and expert spa therapists.
The unique design, quality craftsmanship and adventurous itinerary of Prana make it a truly spellbinding and adventurous charter, available for cruising all around Asia and Indonesia in particular.
Prana | Source: Charterworld
Leonardo DiCaprio: Impromptu
A$369,000 per week
In 2017, celebrity charter yacht regular Leonardo Di Caprio was joined by his buddy, Spiderman's Tobey Maguire, on 50 meter Superyacht, Impromptu, when he hosted a yacht party in the Mediterranean to promote an auction for his environmentally-minded charity foundation. The Leonardo Di Caprio Foundation was able to raise over A$42 million to go towards environmental conservation, an issue he feels passionately about.
Impromptu | Source: Latest World News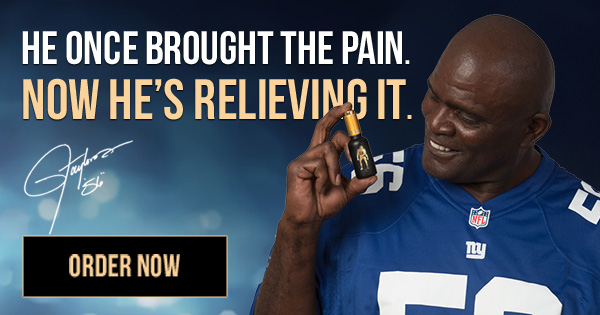 The yacht he chose to charter for the celebration was the 50 metre Impromptu, built by Trinity Yachts in 2010. The vessel is continuously being upgraded and refitted to keep it at the cutting edge of superyacht technology. The aluminium hull and superstructure give the yacht strength and stability, increased by the stabilisation system and the semi-displacement hull. It also has an impressive maximum speed of 20 knots and is able to cruise at 14 knots comfortably.
Impromptu | Source: Iyc
12 guests can be accommodated onboard in the master suite, VIP cabin, three double cabins and twin cabin. Although the real advantage of chartering this vessel, at least for Leo, are the multiple deck spaces, which include a jacuzzi and huge beach club, where the parties can last until early morning. Two tenders, including a 11 metre Nor-Tech Tender, are on hand to go ashore and explore the coastline, as well as two wave runners and other equipment for all of your marine recreational activities. The nine crew are said to make guests' time onboard unforgettable.
Impromptu is available to charter from May to September in the Caribbean, and October to April in the Mediterranean. It visits locales such as the Virgin Islands, Monaco, Montenegro and St Martin.
Impromptu | Source: Iyc
In today's superyacht industry, it is becoming increasingly rare for one of these vessels to not spend some of its life being chartered to private groups. Ship yards like Luursen, Feadship, Oceanco and Benetti are seeing business increase in recent years and superyachts are only getting more technologically advanced and luxurious. They make excellent locations for social events and can go to some pretty amazing places, so if you haven't already, charter a yacht and go for a cruise, you will never forget it.