Raleigh
LIVE UPDATES HAVE CONCLUDED FOR THIS EVENT.
FOR A GAME RECAP, CLICK HERE.
Another Game 7.
The Carolina Hurricanes will once again put it all on the line with a chance to close out their second-round NHL playoff series against the New York Rangers in Game 7 on Monday at PNC Arena after a 5-2 loss on Saturday at Madison Square Garden.
If the Hurricanes make NHL history by winning their seventh straight Game 7 , the Eastern Conference finals against the Tampa Bay Lightning would begin Wednesday at PNC (8 p.m., ESPN) with Game 2 on Friday.
The News & Observer's Chip Alexander, Luke DeCock and Justin Pelletier are at PNC and will have live observations from the scene, along with photographer Robert Willlett.
How to watch
Monday's game is available on ESPN (Sean McDonough, Ray Ferraro, Emily Kaplan). Bally Sports South will broadcast a Hurricanes-focused postgame show featuring Abby Labar and Shane Willis. Mike Maniscalco and Willis have the call on the Hurricanes Radio Network (WCMC-99.9 in the Triangle).
Third period
Rangers tack on empty-netter: With Kochetkov on the bench for an extra skater, the Rangers pot one into the emoty cage to ice this one away.
Canes add another: Max Domi, the hero of Game 7 vs. Boston, buries a puck in front on a rebound on a Jordan Martinook shot.
Yep, too little, too late: Filip Chytil convcerts a terrible Canes turnover in the defensive zone into a breakway goal, going 5-hole on Pyotr Kochetkov to make the score 5-1.
Too little, too late?: Canes get one back on a power play with Trouba in the box for puck over the glass. Tony DeAngelo creeps in from the center point, shifts to his right and fired the puck through traffic and past Shesterkin.
Rangers stars showing up: Chris Kreider scored his second of the game on a rush up the left side, beating his defender and eventually Kochetkov with a backhander.
Rangers better 5-on-5 so far: The Rangers have had the better of play in the early going of the third period at even strength.
Second period
Bad to worse: A couple ticks after the goalie change for the Raanta injury, the Rangers make it 3-0 on a goal by Ryan Strome, the second shot on Kochetkov. Shot it over a sliding defender. Assits on the play to Panarin, Miller.
Raanta injured after lunge: Antti Raanta lunged to his right and was injured, it appears severely in the lower body, possibly the groin. Pyotr Kochetkov in for the Canes.
Canes to a third PP: On a play on which a Ranger (Ryan Lindgren) was injured, Frank Vatrano was whistled for hooking on a play away from the puck. Lindgren was hunched over playing the puck when Nino Niederreiter smooshed him into the boards behind the cage. UPDATE HERE: Canes futile on the power play. Again.
Rangers shots up: Thanks to the power play, the Rangers, who trailed in shots 17-11 after one period, have outshot the Canes 6-1 in the second so far.
First penalty of the second to the Canes: Rangers back to the power play after Andrei Svechnikov gets his stick into a Rangers' skates and trips him in the offensive zone. Rangers were 2-for-2 to this point on the PP. UPDATE HERE: Penalty killed.
Injury update on Jarvis: Seth Jarvis, who was hit high-ish by Jacob Trouba on a zone entry play in the first period (a hit that led to a too-many-men penalty and a Rangers PP goal), has been ruled out for the night.
First period
Big flurry from the Canes: The Canes finally found some offensive pressure in the final three minutes of the first period, but Shesterkin, without a stick, found a way to close on the puck.
Hurricanes back to the power play: Rangers winger Ryan Reaves whistled for interference and the Canes will get a second chance on the power play. UPDATE HERE: Canes PP still futile.
Second PP for Rangers, second PP goal: Just before the TV timeout, officials whistled the Hurricanes for too many men on the ice, and the Rangers made them pay almost immediately. A quick PP goal off the faceoff from Kreider puts the Rangers in front by 2. Zibanejad and Fox with the assists.
Injury worth watching: Seth Jarvis was hit hard on a zone entry with a shoulder check that looked a bit high. No call on the ice, but Jarvois was woozy on the nech, he's been taken back to the room for evaluation.
Canes draw a power play: Trouba whistled for a high stick after catching Jesperi Kotkaniemi up high in the Rangers zone. Canes PP gets its first chance. UPDATE HERE: Rangers kill off the Canes' PP.

First goal to the Rangers, too: Just two seconds before the power play was to expire, the Rangers broke into the right side of the zone and Adam Fox finished on a drop pass, firing a wrister shortside on Raanta. Either the puck or Fox's stick hit a defender's stick and helped fool the Canes' keeper.
First power play (already) to New York: Sebastian Aho trying to play defenseman in the Carolina zoen in fron to Raanta after a bad giveaway by Raanta behind the net, and he hooked his man in front. New York to the PP.
Good early pressure: First two shift result nin a pair of shots and one dangerous one, with a ton of offensive zone time for the Canes. Shesterkin with a pair of saves,
Pregame update
For starters: Goodrow-Reaves-Motte draw the start for the Rangers; Kotkaniemi-Domi-Martinook for the Canes. DeAngelo and Slavin on D for Carolina, and Trouba-Miller for New York.
No lineup changes: No Ethan Bear for warmups tonight after he was suited up before Game 6. Same groups, same goalies, both teams. No secrets.
Goalies are as expected: To no one's surprise, Igor Shesterkin and Antti Raanta lead their respective teams out for warmups.
Morning update
No changes expected for the Hurricanes, with Antti Raanta back in net after lasting about 23 minutes in the Game 6 loss. Same for the Rangers.
Wes McCauley and Chris Rooney are the referees. Rooney worked Game 3 of the Rangers series and McCauley worked Game 4. Matt MacPherson and Jonny Murray are the linesmen.
Another notable official in the house: North Carolina Gov. Roy Cooper sent a pregame tweet: "Have towel. Have voice (until I don't anymore). Ready to do my part."
I'll be in the building tonight for yet another game 7 for our @Canes. With a record home winning streak in the playoffs, there's no doubt we Caniacs have been THE difference maker. Have towel. Have voice (until I don't anymore). Ready to do my part.
— Roy Cooper (@RoyCooperNC) May 30, 2022
Past Game 7 hero Cam Ward is the pregame siren sounder, followed by UNC baseball coach Scott Forbes and Charlotte FC midfielder Brandt Bronico.
Up next?
If the Hurricanes win Monday night, the schedule for the Eastern Conference finals against the Tampa Bay Lightning is already set.
Game 1 Wednesday at Carolina (8 p.m., ESPN)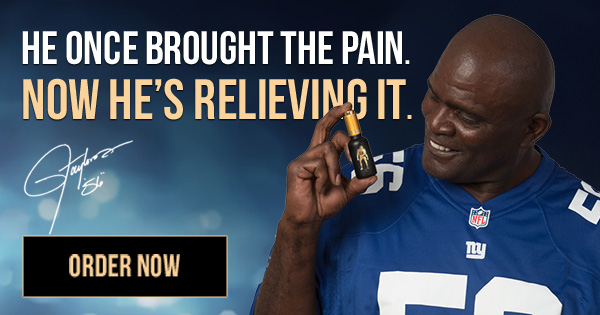 Game 2 Friday at Carolina (8 p.m., ESPN)
Game 3 Sunday at Tampa Bay (3 p.m., ESPN)
Game 4 Tuesday, June 7 at Tampa Bay (8 p.m., ESPN)
Game 5* Thursday, June 9 at Carolina (8 p.m., TBD)
Game 6* Saturday, June 11 at Tampa Bay (8 p.m., TBD)
Game 7* Tuesday, June 14 at Carolina (8 p.m., TBD)
* if necessary
Pregame reading
What's a Game 7 like in Stanley Cup playoffs? For Hurricanes' Sebastian Aho: 'Awesome'
DeCock: Hurricanes will dance this dance with the devil — at home, in a Game 7 — one more time
If the Hurricanes want to beat the Rangers in Game 7, here's what they need to do
DeCock: Another road loss, but Hurricanes suddenly have bigger problem as Raanta sows seeds of doubt
Hurricanes' futility on road continues in Game 6 Stanley Cup playoff loss to Rangers
Hurricanes' Jaccob Slavin points to Game 7 after disappointing finish against Rangers
Hurricanes seek elusive first road win of Stanley Cup playoffs in Game 6 vs. Rangers
DeCock: Hurricanes' healthy scratches fight physical, mental battle, ready to play when needed
Can Hurricanes' Andrei Svechnikov use Game 5 goal to break away to bigger things?
DeCock: Hurricanes' Teuvo Teravainen, who snapped team's power-play skid, keeps ticking along
Hurricanes-Rangers Game 6 looms. Can Carolina finally win a playoff game on the road?
Hurricanes stifle Rangers in Game 5 win, can close out playoff series on Saturday
DeCock: By inches or by yards, Hurricanes find a way to get an edge on Rangers in Game 5
Why Hurricanes-Rangers Game 5 Thursday could be the pivotal game of the 2022 playoffs
Hurricanes' Lorentz makes bad decision against the Rangers, for all the right reasons
DeCock: 'A 20-year-old can't be your best player': Why are Hurricanes stars struggling in playoffs?
Hurricanes road woes continue against Rangers. What happened at Madison Square Garden?
Canes' penalty killing, still good at home, has been a struggle on road in playoffs
DeCock: Frustration abounds as Hurricanes' offense grinds away at nothing against the Rangers
Canes' penalty killing, still good at home, has been a struggle on road in playoffs
Rangers' Ryan Reaves says he'll 'run some people.' Hurricanes shrug off tough talk
DeCock: Hurricanes goalie Frederik Andersen's postponed postseason continues on own trajectory
Looking for a scapegoat in the Hurricanes' loss to the Rangers? 'The power play stunk'
DeCock: Road continues to be Hurricanes' Garden of nightmares, whether in Boston or New York
Hurricanes playoff road woes continue as Rangers power past Carolina in Game 3 at MSG
DeCock: Goals aside, the Hurricanes' third defensive pairing has already done what's expected
Photos: Hurricanes take Game 2 from Rangers in Stanley Cup playoffs
Honk if you're hot! Canes tailgaters shrug off the inferno outside before the big game.
'These moments are special': Canes' Brendan Smith, other vets feel Cup clock ticking
With the Canes in the playoffs, Hamilton is cleared to report for 'lucky pig' duty
Hurricanes defenseman Slavin again a finalist for Lady Byng Trophy
DeCock: Why the Hurricanes' recipe for a victory over the Rangers sings a familiar refrain
There has been some jersey-swapping since Hurricanes, Rangers last met in postseason
Can't buy Canes-Rangers playoff tickets to PNC Arena? Check your address.
DeCock: A tale of two Domis: A Game 7 hero and a famous father jumping on Hurricanes bandwagon
Rangers, Hurricanes head coaches have differing memories of their time at PNC Arena
DeCock: In role reversal, Hurricanes' Svechnikov mentoring Kochetkov, who's 9 months older
Carolina Hurricanes built a consistent, winning culture by 'trying to be like Boston'
DeCock: Carolina Hurricanes owner, NHL commissioner push for arena upgrades — and it's about time
This story was originally published May 30, 2022 6:19 PM.
Related stories from Raleigh News & Observer
Sports columnist Luke DeCock joined The News & Observer in 2000 and has covered six Final Fours, the Summer Olympics, the Super Bowl and the Carolina Hurricanes' Stanley Cup. He is the current president of the U.S. Basketball Writers Association, was the 2020 winner of the National Headliner Award as the country's top sports columnist and has twice been named North Carolina Sportswriter of the Year.