Arnold Schwarzenegger made a conscious choice to join politics. Having had to grow up in a Nation that felt the aftermath of World War 2, Arnie, as he says, grew up in "a country that suffered the loss of its democracy." It was thus the hope of better prospects that drew him to America. Thus, his reason for joining politics was something more personal. He wanted to bring change for the better.
ADVERTISEMENT
Article continues below this ad
However, unlike him, his ex-wife, Maria Shriver, had no choice. A child of the famous "Kennedy Clan," Maria belonged to what we can rightly say is the Political elite of America. She was not just exposed to the ins and outs of the world but also an array of opinions. Reason? Her ex-husband's ideology.
ADVERTISEMENT
Article continues below this ad
Maria's marriage to Arnold prompted people to give opinions
As the-then First lady of California, Maria had a lot of responsibilities to fulfill. Not only she stood beside Arnold throughout his tenure and supported his dream, but she also sacrificed her job as a journalist to fulfill her official duties unbiasedly.
During her role as California's first lady, she candidly talked about herself with Vanity Fair. Showing no signs of fatigue during her flight to Los Angeles, the mother of three said, "The very future of the Republican Party is up for grabs."
DIVE DEEPER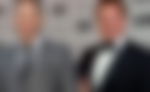 She added, "There is a great analogy that someone gave me for Arnold: The Republican Party is the stern father. The Democratic Party is the permissive parent. Arnold has taken the strength of both parents." In her words, though people were okay with Arnold's choices, they were quite apprehensive about her. She said, "I can't vote for a Republican."

The ex-wife of Arnold Schwarzenegger is too strong to be dictated
ADVERTISEMENT
Article continues below this ad
Though Arnold's wife was exposed to opinions, she did what she felt was right. A strong-headed woman herself, Maria, as she quote, counter-questions them, asking, "Why not?" For the unversed, The Kennedys identified themselves as the Democrats while Arnold was a Republican.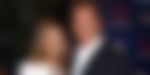 As for her, the daughter from the iconic family of Democrats, and the wife of the then-Republican Governor of California, those were just labels. In the 2011 interview, she acknowledged, how, "People get so caught up with labels." Thus undeterred by what people had to say, she kept doing and believing what she felt was right.
Watch This Story: Legendary Arnold Schwarzenegger vs. Son-in-law Chris Pratt: Highest Earning Movies Comparison
For Maria, fame came with responsibilities. She struck a balance with her pre-wedding identity, post-wedding responsibilities, and her job as a journalist. Do share your views and let us know what you think about Maria and her perspective!