Since 2005, Canelo Alvarez has fought 59 times. Throughout his extensive professional boxing career, he has racked up 56 wins, 2 draws against Gennady Golovkin and Jorge Juarez, and a single blemish against Floyd Mayweather. Over the years, he has always been on top of the sport and has always been eager to face the toughest opponents in different weight classes.
ADVERTISEMENT
Article continues below this ad
Today, he holds titles in four different weight classes – welterweight, middleweight, super-middleweight, and light-heavyweight. Canelo Alvarez is also ranked pound for pound best active boxer by Box Rec, The Ring, BWAA, and TBRB.
ADVERTISEMENT
Article continues below this ad
Being a champion in multiple weight classes and being ranked as boxing's p4p king, he has made a name for himself and a dent in the sport. Along with his wins, titles, rankings, and respect in the boxing world, he has also earned big money in the process.
Today, he can easily be considered one of the richest athletes in the sport. Here's a detailed breakdown of his updated net worth in 2021, career earnings, endorsements, and more.
What is Canelo Alvarez's net worth?
According to Celebrity Net Worth, Canelo Alvarez has a net worth of $140 million in 2021. While he has several other endorsement deals and ventures, his primary source of income is boxing.
Compared to Anthony Joshua's $60 million and Tyson Fury's $57 million net worth, Alvarez could be considered one of the richest in the sport.
In 2018, Alvarez signed the largest contract in boxing history. The Mexican fighter signed an 11-fight deal worth $365 million with DAZN and Golden Boy Promotions in 2018.
May 8, 2021; Arlington, Texas, USA; Boxer Canelo Alvarez celebrates defeating Billy Joe Saunders during a super middleweight boxing title fight at AT&T Stadium. Mandatory Credit: Jerome Miron-USA TODAY Sports
This was set to almost double his net worth back then; however, in 2020, he ended up exiting that contract and ran into a legal dispute with his promoter and DAZN.
Canelo claimed that his payment was not in line with his contract; he was supposed to pocket $35 million per fight, Canelo was paid only $50 million for his first 2 fights on DAZN.
With the mega-unification and undisputed bout with Caleb Plant next week, his net worth could soar even further.
Career Earnings of Canelo Alvarez
In May 2021, Demetrius Andrade crashed Alvarez's press conference after defeating Billy Joe Saunders. Andrade provoked him to sign onto a contract; Canelo looked right at him, said "get the f**k out of here" and even sang a little song – "payday, payday, he want payday". And, there might be some truth to his song.
Alvarez is a huge name in boxing. Naturally, every time he fights, it's a celebration and the money is equally big. With his name on banners, even his opponents get the biggest paydays of their careers.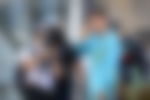 May 7, 2021; Arlington, Texas, USA; Boxer Canelo Alvarez blows kisses to the fans during weigh ins for his super middleweight boxing title fight against Billy Joe Saunders at AT&T Stadium. Mandatory Credit: Jerome Miron-USA TODAY Sports
Here are some of Canelo Alvarez's fight purses –
Sugar Shane Mosley – $1.2 million
Josesito Lopez – $2 million
Floyd Mayweather – $12 million
Miguel Cotto – $5 million
Amir Khan – $25 million
Gennady Golovkin I – $40 million
Gennady Golovkin II – $30 million
Billy Joe Saunders – $15 million
Canelo Alvarez Salary & Endorsements
Being such a famous athlete has its perks for Canelo. The fighter has entered into many endorsements over the course of his career. He started his association with Under Armour in 2012 and wore the company's garments and gear in training camps and fights.
Canelo also entered into a deal with Everlast in 2014, who sponsored his gloves for numerous fights; however, the champion now dons the Cleto Reyes gloves for his fights. He currently also has endorsement deals set up with Tecate, Hennessy.
Based on a recent episode of Showtime's 'All Access' series, Canelo was spotted wearing custom-made Dolce & Gabbana shorts encrusted with Swarovski crystals. He even said that he gets more such training shorts directly from sponsors. While not confirmed, he could also have active deals with these two brands as well.
Forbes reported that Canelo Alvarez earns $2 million from his endorsements and sponsorships.
Canelo Alvarez social media followers
Canelo Alvarez is easily one of the most famous boxers of all time.
Watch this story – Boxers with the most followers on social media
ADVERTISEMENT
Article continues below this ad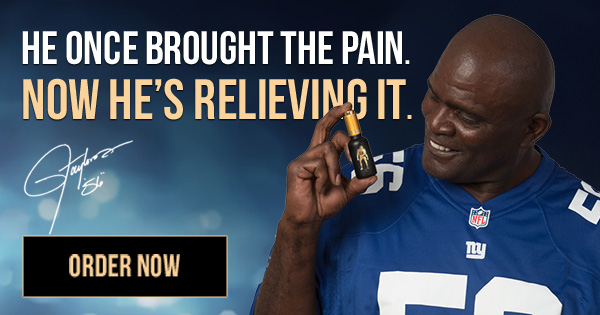 Even non-traditional boxing or even combat sports fans are aware of the Mexican p4p king and his social media following proves that.
Even some big social media personalities find it difficult to get to Canelo's 11 million followers on Instagram. He also has 1.8 million followers on Twitter.
ADVERTISEMENT
Article continues below this ad
Who are your favorite boxers and is Canelo Alvarez one of them? Do share your thoughts in the comments section.