Cameron Diaz is an American actress best known for starring in movies such as Bad Teacher, Charlie's Angels, and Sex Tape. She has been active in Hollywood since 1993 and has amassed more than 60 credits to her name.
While she has been one of the most successful Hollywood actresses of all time, with her movies grossing more than $7 billion worldwide, Cameron Diaz's net worth comes from more than just movies. She has also been a model and has an impressive real estate portfolio. Learn more about Cameron Diaz's career below.
Early Life
Cameron Michelle Diaz was born in 1972 in San Diego, California. Her mother, Billie, worked as an import and export agent. Her father, Emilio, worked as a foreman with Unocal, a California oil company. She also has an older sister, Chimene.
She was raised in Long Beach and went to Long Beach Polytechnic High School. Of note, one of her classmates was Snoop Dogg.
While she was still in high school, she broke into the entertainment industry at age 16, signing with Elite Model Management. She spent several years modeling all over the world, partnering with companies such as Calvin Klein, Levi's, and S&M. While still modeling, she transitioned into commercials, shooting one for 'Coco-Cola in Sydney. This allowed her to move toward TV shows and movies gradually.
Acting Career
Cameron Diaz's first role in a TV show or movie came in The Mask, which was released in 1994. In the film, she plays a jazz singer named Tina Carlyle opposite Jim Carrey. She had been recommended for the role by her modeling agency, despite having no previous acting experience.
The Mask
However, it was Diaz's role in The Mask that helped launch her acting career. The movie became one of the top-ten highest-grossing movies in 1994, making it a commercial success. And as of 2022, it's Diaz's seventh highest-grossing film, earning more than $351 million worldwide against a budget of $18 million. 
After The Mask, she had a few roles in movies that were moderate commercial successes. These include The Last Supper, released in 1995, which was an independent black comedy, and Feeling Minnesota, released in 1996, which was a dramatic comedy.
There's Something About Mary
Her next major role came in 1998 when she starred in There's Something About Mary, where she plays a woman living in Miami with several men vying for her love. It became the fourth-highest-grossing movie of 1998 and the fifth-highest-grossing film of her career. The movie earned close to $370 million worldwide against a budget of $23 million.
Cameron Diaz's net worth saw a bit of a bump from the film as well, as she was reportedly paid more than $2 million for her role.
Charlie's Angels
2000 brought  Charlie's Angels, where Diaz starred alongside Drew Barrymore and Lucy Liu. With a budget of $93 million, Charlie's Angels made more than $264 million worldwide. Diaz was reportedly paid $12 million for her role.
Cameron reprised the role of Natalie Cook in 2003's Charlie's Angels: Full Throttle. The sequel wasn't as successful as the first film, but it still performed exceptionally well at the box office, earning $259 million worldwide on its $120 million budget.
The Shrek Movies
In 2001, Diaz tested her voice acting skills by voicing Fiona for the first Shrek movie. The movie, to which Mike Myers, Eddie Murphy, and John Lithgow also lent their voices, was a massive success, even winning an Oscar for Best Animated film. It grossed over $488 million on its $60 million budget, making it Diaz's fourth-highest-grossing film. 
Diaz revisited the voice role for 2004's Shrek 2, which currently stands as her highest-grossing film. The movie earned $929 million worldwide on its $150 million budget.
In 2007, Diaz was back again as Fiona, this time for Shrek the Third. Diaz reportedly made north of $30 million to lend her voice to the character for the film. The massive salary was primarily due to a generous share of the film's box office profits, which were $813 million against its $160 million budget.
Shrek Forever After was released in 2010 and is Diaz's third-highest-grossing film. The movie made $753 million at the box office on its $165 million budget. Needless to say, Cameron Diaz's net worth has been massively impacted by her work on the Shrek franchise.
It's rumored that a Shrek 5 is in the works, but there's been no news on the production front.
Vanilla Sky
In 2001, Diaz starred alongside Tom Cruise and Penelope Cruz in Cameron Crowe's Vanilla Sky. With a budget of $68 million, the film grossed $203 million worldwide.

Gangs of New York
2002 brought Martin Scorsese's Gangs of New York. Diaz starred alongside Leonardo DiCaprio and Daniel Day-Lewis in the film. And with a budget of $100 million, the movie went on to make $193 million worldwide. It was nominated for 10 Academy Awards. Though unfortunately, it didn't win any Oscars.
Bad Teacher
The movie that had the greatest impact on Cameron Diaz's net worth was 2011's Bad Teacher, where Diaz starred alongside Jason Segel and Justin Timberlake. While she was initially only paid $1 million, her contract included a portion of the box office earnings. And since the film was a hit, making over $216 million on its initial $20 million budget, Diaz profited nicely as well.
In total, it's reported that Diaz made $42 million for the movie.
Sex Tape
In 2014, Diaz starred in Sex Tape alongside Jason Segel. The movie follows a married couple that woke up to discover that a sex tape they had made had gone missing, which leads to a frantic search to locate the video. With a budget of $40 million, the movie earned just over $126 million worldwide.
Recent Work
After 2014, Diaz took a break from acting. But she is returning to Hollywood as she's currently working on an upcoming movie with Jamie Foxx for Netflix called Back in Action.
Other Ventures
Cameron Diaz's net worth is also significantly impacted by a number of other business ventures as well. For example, during her break from acting, she published a health book titled The Body Book: Feed, Move, Understand and Love Your Amazing Body. The book reached number 2 on The New York Times Best Seller list in 2014.
Diaz has also been a business investor for several years. She mainly focuses on companies in the health and biotechnology space. She is one of the main backers of Seed Health and Modern Acupuncture. 
Diaz, and her friend Katherine Power, also launched an organic wine company called Avaline. The company offers vegan-friendly wine with no added sugar or unwanted additives.
Real Estate
Cameron Diaz's net worth also stems from various real estate purchases. Diaz used to live in a $14.7 million modern farmhouse located in Beverly Hills.
In 2022, Diaz and her husband, Benji Madden, purchased an 11,000-square-foot mansion in Montecito, California, for more than $12 million. The house is located in a private, gated community.
Diaz and her husband also reportedly own a $9.5 million condo in New York City. She also has a home on the sunset strip in Los Angeles, which she has had for many years.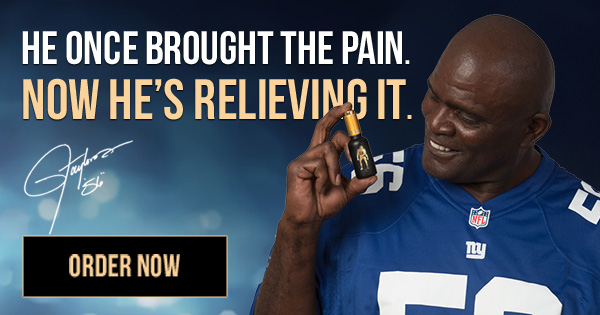 And in June 2022, Diaz would sell an older Hollywood Hills home to singer Ariana Grande for close to $5 million.
Personal Life
Cameron Diaz's first high-profile relationship was with her There's Something About Mary co-star, Matt Dillon. The pair dated from 1995 to 1998.
Diaz also dated Jared Leto from 1999 to 2003 and then dated Justin Timberlake from 2003 to 2007.
Diaz would end up marrying musician Menji Madden in 2015. And in 2019, the couple welcomed their first daughter, Raddix Madden.
Cameron Diaz's Net Worth 2022
As of 2022, Cameron Diaz's net worth is estimated to be $140 million. While her on-camera work does account for a large portion of her net worth, it's also impacted by her other business ventures as well as her book sales.
Fans of Cameron Diaz can look forward to her return to the screen. She'll star alongside Jamie Foxx in Back in Action, which is being produced by Netflix. It does not yet have a release date, but it is currently in production.
Recommend recommendationsPublished in Celebrity, Celebrity Net Worth