The cord-cutting movement is still going strong, to be sure. Leichtman Research Group estimates roughly 4.7 million U.S. households canceled their cable television service in 2021, more or less mirroring 2020's tally. And it's unlikely that trend slowed significantly during the first quarter of this year.
The reason for these subscriber losses, however, is evolving. While the high cost of cable TV remains the biggest reason most cable customers are saying sayonara, another explanation is starting to register: Consumers are simply following the programming they want to watch, even if that means adding yet another streaming service.
The partial paradigm shift may not seem like it means much on the surface. Investors of any media outfit, however, most definitely need to get a grip on what's increasingly motivating the TV-watching crowd.
More options make for pickier consumers
MoffettNathanson's first-quarter analysis of the U.S. streaming-on-demand video (or SVOD) market indicates that while high prices remain the top reason consumers cut the cord, a slew of the survey's respondents are starting to cite content — shows and movies — as the driving force for the decision.
Notably, 30% of Walt Disney's (NYSE: DIS) Hulu customers indicated that costs were a reason they recently cancelled cable, down from 32% just a quarter earlier. In a similar vein, 34% of Amazon's (NASDAQ: AMZN) Prime subscribers that cut the cord in recent months did so to curb their entertainment costs, versus 38% in the fourth-quarter report. Among Netflix (NASDAQ: NFLX) subscribers that gave up cable service, high costs were a key factor for 31% of them, down from 33% just three months earlier. In nearly all cases, the cost of cable remains the biggest reason people are shifting to a streaming-only lifestyle.
But the second-biggest (and growing) factor? Content. MoffettNathanson's analysis suggests 23% of Hulu's subscribers who are no longer cable TV customers made the choice, because their preferred programming is available at Hulu instead of cable. A quarter earlier, that number was only 17%. In late 2019, the number was only 15%. Amazon Prime's comparable metric was 20% for the first quarter, up three percentage points. For Netflix customers, content preference was the key factor for 20% of them, up one percentage point from the previous period.
Were it just MoffettNathanson's survey, the data might be dismissable, but there's more. TiVo's Video Trends Report for the fourth quarter, also published recently, suggests the same phenomenon. Specifically, "a large library of good programming" and "one program I want to watch" were (by far) the biggest reasons a consumer signed up for a particular streaming service during the latter half of 2021.
Another data nugget that underscores the bigger point: TiVo's analysis indicates that 82% of streaming subscribers rate their service as being good or even very good. That satisfaction score is dialed back to only 72% for conventional pay-TV customers.
Content really is king
Again, it would be easy to dismiss the subtle shift as minutia. It's not unimportant, though.
Unlike the early days of streaming, merely existing as an alternative to cable TV is no longer good enough in and of itself. Just ask shareholders of Netflix, who watched the stock plunge 35% on Wednesday after the company lost (net) 200,000 paying customers during the first quarter of the year, here and abroad. Not even Netflix's award-winning content library was enough of a draw to keep them on board. While most U.S. households utilize a combination of between six and 10 paid-streaming services, according to TiVo's report, there's far more than that out there, and there's only so much time anyone can spend watching television.
This sea change, conversely, is great news for the up-and-comers capable of offering unique content consumers crave, even if that means canceling another service just to clean up the bloated menus on their TV sets. Indeed, the shift is proving to be an outright boon for NBCUniversal's nascent, struggling streaming platform, Peacock.
Shareholders of parent company Comcast (NASDAQ: CMCSA) were initially concerned about its slow uptake following its mid-2020 launch. However, since it's now offering a bunch of Universal film titles as well as originals like the smash hit Yellowstone, in addition to much of the NBC programming concurrently appearing via its network broadcast, the ad-supported service is starting to get serious traction. MoffettNathanson's first-quarter report says 23% of U.S. households are now regularly tuning into Peacock's content, up more than two percentage points from the fourth quarter and putting it within sight of Disney+'s 26% reach.

The same report also lauded Paramount's (NASDAQ: PARA) Paramount+, which is now enjoyed in 14% of U.S. homes. That's in large part to must-see shows like Picard, which is part of the always-marketable Star Trek franchise. A year ago, that number was only 5%.
Connect the dots
None of this is to suggest that cable companies like Comcast's Xfinity or Charter Communications' (NASDAQ: CHTR) Spectrum no longer have to worry about pricing and should only worry about maintaining deep and wide programming assortments. As MoffettNathanson's research shows, cable's cost is still the top reason people cut the cord. It's becoming clear, however, that programming itself is increasingly important.
The shift, of course, largely coincides with the creation of each media company's own streaming platform that's meant to — almost exclusively — feature each respective company's own content. For example, nearly all Disney-made content is only available at Disney+, while Netflix's originals are only found on Netflix. Consumers are subsequently picking and choosing too.
This doesn't just mean they're picking one streaming service instead of another, though. It also means they're now choosing to cancel their cable altogether to chase their favorite programs going elsewhere.
The cable industry should tread lightly in this regard, while its investors also watch carefully to make sure the companies they own are doing so. The game continues to change.
10 stocks we like better than Walt Disney
When our award-winning analyst team has a stock tip, it can pay to listen. After all, the newsletter they have run for over a decade, Motley Fool Stock Advisor, has tripled the market.*
They just revealed what they believe are the ten best stocks for investors to buy right now… and Walt Disney wasn't one of them! That's right — they think these 10 stocks are even better buys.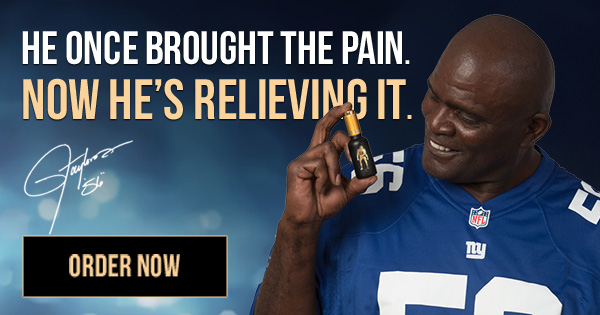 *Stock Advisor returns as of April 7, 2022
John Mackey, CEO of Whole Foods Market, an Amazon subsidiary, is a member of The Motley Fool's board of directors. James Brumley has no position in any of the stocks mentioned. The Motley Fool owns and recommends Amazon, Netflix, and Walt Disney. The Motley Fool recommends Comcast and recommends the following options: long January 2024 $145 calls on Walt Disney and short January 2024 $155 calls on Walt Disney. The Motley Fool has a disclosure policy.
The views and opinions expressed herein are the views and opinions of the author and do not necessarily reflect those of Nasdaq, Inc.