Today, we build the second out of ten teams around an all-time NBA legend. As a team, we have divided 100 of the greatest NBA players of the past and present into 10 tiers. We will select a player from Tier 1 and select one player from Tiers 2-9 to fill out the rest of the starting lineup and bench. There will be no two players from the same tier. The player from Tier 1 that we have selected to build around this week is none other than Magic Johnson.
Magic Johnson is widely considered the greatest point guard to ever live. Building a team around him has to meet certain criteria to be successful. Just like the Showtime Lakers of the 80s, our team will want to run and run often. Magic is at his best when he is commanding a transition or fast break offense. His passing and finishing skills are second to none as far as point guards go. Magic will have shooters, shot creators, and defensively skilled big men to kickstart the transition offense to maximize his skills as a floor general.
As a reminder, here are the tiers that we have divided our 100 players into:
Tier 1 – Michael Jordan, LeBron James, Kareem Abdul-Jabbar, Magic Johnson, Larry Bird, Kobe Bryant, Bill Russell, Shaquille O'Neal, Tim Duncan, Stephen Curry
Tier 2 – Wilt Chamberlain, Hakeem Olajuwon, Kevin Durant, Oscar Robertson, Jerry West, Karl Malone, Moses Malone, Dwyane Wade, Kevin Garnett, Julius Erving
Tier 3 – Dirk Nowitzki, Elgin Baylor, David Robinson, Giannis Antetokounmpo, Allen Iverson, Charles Barkley, Isiah Thomas, John Havlicek, Kawhi Leonard, Scottie Pippen
Tier 4 – Bob Pettit, John Stockton, Steve Nash, Patrick Ewing, Chris Paul, Jason Kidd, Gary Payton, James Harden, Rick Barry, Clyde Drexler
Tier 5 – Dominique Wilkins, Bob Cousy, George Mikan, Elvin Hayes, Bob McAdoo, James Worthy, Anthony Davis, Russell Westbrook, Kevin McHale, George Gervin
Tier 6 – Paul Pierce, Carmelo Anthony, Reggie Miller, Walt Frazier, Willis Reed, Ray Allen, Wes Unseld, Kyrie Irving, Robert Parish, Pau Gasol
Tier 7 – Dolph Schayes, Earl Monroe, Tony Parker, Tracy McGrady, Dennis Rodman, Dwight Howard, Manu Ginobili, Chris Bosh, Pete Maravich, Nikola Jokic
Tier 8 – Paul Arizin, Dave Cowens, Nate Archibald, Vince Carter, Bill Walton, Nate Thurmond, Bernard King, Bob Lanier, Alex English, Damian Lillard
Tier 9 – Alonzo Mourning, Sam Jones, Dikembe Mutombo, Derrick Rose, Chris Webber, Joel Embiid, Klay Thompson, Draymond Green, Luka Doncic, Paul George
Tier 10 – Zion Williamson, Trae Young, Donovan Mitchell, Devin Booker, Bradley Beal, DeMar DeRozan, LaMarcus Aldridge, Blake Griffin, Ja Morant, Jayson Tatum
To remind our readers, we have already used one player from each tier in a build we did for LeBron James previously. This is a series in which we will build 1 Team for every player in Tier 1. The Team selected for LeBron James previously is as follows:
Starting Lineup – LeBron James, John Stockton, Dwyane Wade, Dirk Nowitzki, Anthony Davis
Bench – Kyrie Irving, Bradley Beal, Paul George, Chris Bosh, Bob Lanier
We have laid out our players and tiers, so let us be clear about the rules. We will not be combining two players from Tier 1. So, you will not see a team with Magic Johnson and Kareem Abdul-Jabbar team up even though we know they would do great things together. We want to evenly distribute these 100 players across 10 different teams. Each team we build will be around a player from Tier 1. The starting lineup will be made up of players from tiers 1-5. The bench will be filled in with players from tiers 6-10. Even though we would love to pair Magic Johnson with all modern-day All-Stars, we have to respect all tiers and all players. There will be an equal mix of both past and present players to ensure a level playing field across the board.
With all the rules, tiers, and expectations explained, here is the team we have chosen for Magic Johnson.
Magic Johnson's Style Of Play
Magic Johnson is probably the best playmaker the game has ever seen. Magic revolutionized the point guard position with his size, speed, court vision, and athletic ability. Johnson wasn't built like your typical point guard and standing at 6'9, he defied basketball stereotypes and roles. His size allowed his playmaking skills to become almost weaponized, as he could survey the floor from a different perspective than others in the same position. Magic loved to push the pace and find teammates with just about any pass in his arsenal. Whether in a half court set or on the break, Magic knew where his teammates were going to be, even before they did.
He was versatile as well, able to step in and fill any position that needed to be filled. Magic was prone to grabbing rebounds and pushing the tempo himself from coast to coast. He was even more dangerous when he had bigs who grabbed rebounds and hit him in stride on the outlet where he could go to work in open space. Magic's pass-first mentality makes it easy for any player who was willing to run the floor with him successfully. The perfect players to be placed around Magic are dominant bigs, good perimeter shooters, and players who weren't afraid to run and run often. If an opponent could somehow slow Magic down, a dominant big inside or another shot creator on the outside would eventually allow him to get going again.
So, who exactly are the players that fit perfectly alongside the greatest passer and playmaker to ever play the game? Here they are:

Selecting An All-Time Team For Magic Johnson
Our Tier 1 player is, of course, Magic Johnson. He will be our floor general and our team leader. Magic will control the pace and tempo of every single game while scoring the ball when he needs to and creating the best possible opportunities for his team. Magic needs to have the ball in his hands to be able to run things the way they need to be. Having teammates around him that understand their role and fit that mold is key to winning games. Allow Magic to survey the floor and set his team up for the best opportunities on each possession.
For our Tier 2 player, we decided to go with a big whose abilities on both ends of the floor play right into Magic's strengths. That big is our power forward, Kevin Garnett. On offense, he was a force in the post but could also spread the floor and knock down 16-foot jumpers if need be. It will be Garnett's defense that proves to be most valuable. Garnett was strong enough to play in the post and agile enough to cover the perimeter. His knack for causing turnovers will be exactly what sparks this team into fast-break situations where Magic will thrive. No one knows if Garnett's intensity would be too much for Magic, but could you imagine the beautiful transition lobs between these 2?
Our Tier 3 player is yet another two-way specialist and former Defensive Player Of The Year that will prove to be irreplaceable on our team. On offense, Kawhi can give Magic a break considering that he is also capable of controlling the tempo of any game. When Magic is in control, Kawhi can do what he needs to do to get open and create easy baskets. Kawhi has an array of moves that will prove to be vital to team success. Kawhi can create in the post, he can knock down mid-range and outside shots, and make the right passes when need be. Kawhi's defense and quick hands on the perimeter play perfectly into the quick turnaround tempo that this team hopes to play with. Kawhi's ability to lock down an opponent's best player will also be crucial.
In Tier 4, we decided to wrap up our front court and take Patrick Ewing at the center. Ewing's defense, much like Garnett's, will be a catalyst for many transition opportunities. If Garnett is spread out to the perimeter, Ewing can back him up as one of the best shot blockers available. He was also extremely versatile on offense. He was dangerous with his back to the basket in the low post because he was strong enough to back down defenders but also had a soft enough touch to hit a turnaround fadeaway. Ewing can spread the floor for his offense while also being a threat as a trailing option on fast breaks. His style perfectly fits in with the team system.
To wrap up our starting lineup from Tier 5, we went with a pure scorer whose athleticism would be the perfect cherry on top. George Gervin won 4 scoring titles in his career and averaged 26.2 PPG in 10 NBA seasons. Gervin would be one of the go-to options on offense, using his athleticism to send home his patented finger rolls and acrobatic layups. Gervin would be able to slice through lanes and equally be able to knock down the 8-12 foot shots that he used to make look so easy. A scoring machine like Gervin on the team is the perfect addition to an already stacked lineup.
Tier 6 begins the building of our bench and for this pick, we chose "Chief" Robert Parish. Parish is a perfect compliment to Garnett and Ewing as he is yet another big who could shoot medium-range shots at a high clip. He also brings a physical presence off of the bench that every team needs from a crafty veteran. During his career, Parish finished Top 10 in field goal percentage six times, so if the opportunities present themselves, he can make teams pay. With his endurance, agility, speed, and strength, Parish finds himself in the perfect situation in this lineup.
Coming in with our choice from Tier 7, we decided to pick up our backup point guard, Tony Parker. As a player who could also have total control over the tempo of a game, Parker will fit right in with the 2nd unit of this squad. Parker would be perfect to use in pick-and-roll situations due to his ability to pass but also knock down mid-range jumpers off of the dribble. His shiftiness and ability to get to the basket will elevate the play of our bigs who will be in place for an easy handoff or short jumper. Parker likes to run, which happens to be the theme of the team built around Magic Johnson. Parker brings even more championship experience to a team that is loaded with it from top to bottom.
Tier 8 is where we finally see a little bit of perimeter shooting that everyone I am sure is clamoring for at this point. Vince Carter brings a unique mix of perimeter play and athleticism to finish with authority in the paint. Known mostly for his dunks, Carter brings so much more than that to this team. He can knock down perimeter shots when you need him to and was a master of the post-fade jumper that often saw him compared to Kobe Bryant. He could make tough shots with defenders all over him and had no problem letting the shots go from 10-16 feet. He stretches defenses with his off-ball movement and loves to find his corner three-ball, a shot he hit readily during his prime.
From Tier 9, we took one of the most versatile bigs of the modern era, Chris Webber. He was a power forward who loved to run the floor and even had a hand in handling the rock in transition situations. He was as fast and strong as any other power forward in his time and it was the part of his game that shined nightly. He was a lethal passer in the high post with an ability to lead teammates to the perfect position for easy buckets. He could spread the floor a little bit as well and was able to knock down consistent shots from the foul line extended. With his high IQ, court vision, and all-around offensive prowess, Webber is an option to split time between the first and second rotations.
Our final pick from Tier 10 is one of the best shot creators in today's game, DeMar DeRozan. DeMar is a player who will take the pressure off of the second rotation with his ability to create space and knock down tough shots over defenders. 69.0% of DeRozan's career field goal attempts come from the mid-range distance and that is a direct result of his ability to get himself open and move around defenders. He offers an alternative as a ball handler on the wing who can create for others off the pick and roll as well. He is not as prone to success in transition as others on the team, but his change of pace play and slowing things down to set up the offense could prove to be as valuable as any element of this team.
Starting Lineup And Bench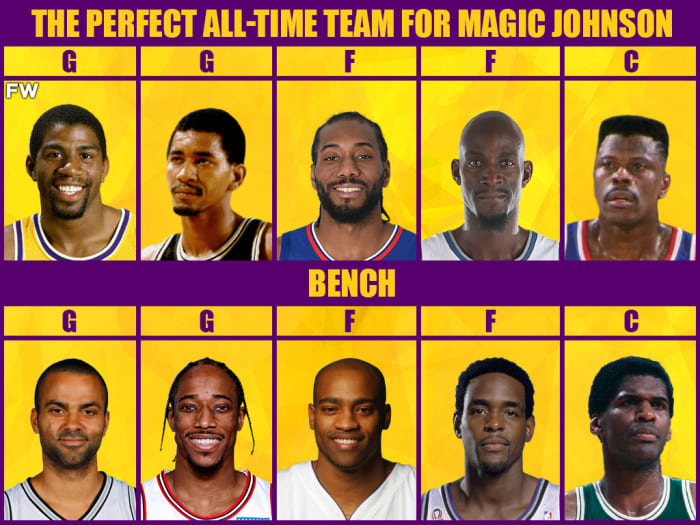 Starting Lineup: Magic Johnson, George Gervin, Kawhi Leonard, Kevin Garnett, Patrick Ewing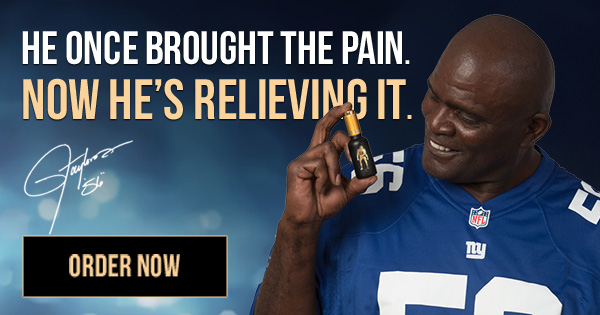 Bench: Tony Parker, Vince Carter, DeMar DeRozan, Chris Webber, Robert Parish
The team built around Magic Johnson can be the best team build of all time. Offensively, we have some of the most athletically conditioned basketball players to ever live. They are a perfect match for what Magic Johnson needs around him to lead his team to a championship. The fast break and transition offenses will be the best out of any team built in this series as we have covered ad nauseam. Versatility throughout the lineup is what ties the team together. You have perimeter players who are going to get theirs whether it be due to their playmakers like Magic and Kawhi or shot creation on their own like Gervin. On the interior, you have 2 bigs who can dominate the pick and roll and spread the floor to free up the paint in Ewing and Garnett.
Defensively, this team is just as dangerous, having all their bases covered from the inside out. The perimeter defense is led by two versatile defenders who can disrupt game plans no matter if it's centered around guards, forwards, or centers. Kawhi Leonard and Magic Johnson bring a unique blend of versatility and athleticism that is exactly what you want your perimeter defense to be focused on. On the interior, you have two equally great defenders in the paint. You have Kevin Garnett who can help on the perimeter as well as take on a power forward or center in the paint. To bring it home, you have Patrick Ewing who was one of the best rim protectors of his time.
The bench brings its own set of strengths to each position. You have championship-caliber players at every turn. Vince Carter brings a perimeter threat that is equally impressive attacking the basket. There's Chris Webber, whose versatility is a weapon in itself. DeRozan and Tony Parker each bring a change of pace that will slow the game down at the right times. Plus, Robert Parish gives you more toughness and production from the center spot. When you look at Magic Johnson's team from top to bottom, you find yourself hard-pressed to point out their weaknesses. Magic's team will be one of the toughest to beat in this series.
Is This The Greatest Team Of All-Time?
Today, we have built what we believe to be the perfect team around Magic Johnson. He has everything that he needs to be successful with scoring, defense, playmaking, and guys who like to get going and run the floor. The only weakness may be perimeter shooting but they will be getting out of the fast break so much that it won't even be an issue. As far as an all-time team build goes, this has to be up there with some of the best. How would this team look in a matchup with some of the greatest teams ever, such as the 2017 Warriors? Let's take a look.
Magic Johnson and Stephen Curry would be a point guard battle for the ages. With Magic's size being a huge factor, the Warriors will look to set even more screens than usual to get Curry open. Magic will be leading the charge on offense, imposing his will on the much smaller Curry. Gervin and Klay would be locked in a scoring battle with Gervin looking to take Klay off of the dribble while Klay figures out how to shoot over Gervin's long arms. The matchup to watch will be Kawhi versus Kevin Durant. Durant will try to use his height to get shots up over Kawhi. Kawhi as a two-way player is outstanding and will be locked in considering if Magic's team can shut down Durant, victory isn't too far away. In the paint, Magic's team has a large advantage. The trash talk between Garnett and Draymond will be worth the price of admission on its own. The difference in skill would be too much for the Warriors, especially with Ewing taking on Zaza Pachulia.
As far as the bench goes, the advantage remains with Magic's team. The difference in skill and especially scoring will be far too much for Golden State to handle. The Warriors will need their bench more and more as a series goes on due to Magic and his team being on the run constantly. All in all, Magic Johnson's team can match up and compete with any team put in front of them. As far as teams built in our series, this may just be the most complete so far. With 8 teams to go, there is still much more time and many more legends to put together the perfect roster. 
Next
Building The Perfect All-Time Team For LeBron James
Magic Johnson's Stats For Each Season: The Greatest Point Guard In NBA History
Magic Johnson's Career Record vs. NBA Legends: Only Michael Jordan And Scottie Pippen Won Their Head-To-Head Matchups Against Magic
Stephen Curry vs. Magic Johnson: Career Highs Comparison
10 Youngest NBA Players To Win The Finals MVP Award: Magic Johnson Was A 20-Year-Old Rookie When He Won The Award