BRIDGEPORT, W.Va. (WV News) — Bridgeport High School will hold a graduation ceremony at 9 a.m. Saturday, May 28 at Wayne Jamison Field.
A Baccalaureate service, organized by students, took place at the Bridgeport United Methodist Church on Tuesday, May 24.
The Senior Assembly took place on Wednesday, May 25. Speaking to those assembled were senior representatives Olivia Noonan and Reese Allen, who were selected by the faculty for this honor.
The BHS tradition of the Rose Breakfast is set for Friday, May 27 prior to the viewing of the Senior Video, and it's reserved for members of the Class of 2022 only.
The following is a tentative list of students graduating from Bridgeport High School in May 2022.
Hayden Gunner Abraham, Reese Lockard Allen, Brock Clayton Amos, Alexis Hailey Anderson, Thomas David Ayoob, Samuel Michael Backus, Autumn Grace Bailey, Adeley Brianne Barker, Tanner Reece Bastin, Emma Lorraine Bates, Anthony Joshua Battlo, Allison Lane Bender, Caleb Brock Berry, Mason William Betler, Talia Marie Beto, Mira Lee Blount, Destiny Ann Booth, Joshua Cole Brown, Conner Jaxon Buffington, Lilly Ann Bumgardner, Kylie Marie Burke, Jacob Todd Bush, Emily Brooke Byrnside, Olivia Renae Campbell, Regan Nicole Carlson, Bryce Garrett Carnes, Gino Damiano Cava, Sophia Bella Cava, Ian Cedeño Mora, Maizze Lennon Christie, Jaden Karlton Click, Christopher Gage Clifton, Natalie Marie Clingenpeel, Cameron Michael Cole, Maci Briann Cook, Emily Grace Courtney, Jeremiah Radcliff Craig, Dylan Owen Darr, Colton Michael Davis,
James Aedan Davis, Emma Grace Davisson, Darrell Bailey DeMoss, Nicholas Lloyd Desmond, Darreka Rae Devericks, Alexander Joseph Dinaldo, Anthony Joseph Dixon, Annie Elizabeth Dolan, Braden Anthony Donoughe, Kelsey Elizabeth Dorchak, Tayshaun Shaidi Douglas, Amelia Grace Duarte, Mitchell Chase Duez, Isaac Louis Dufford, Isaiah Charles Dytzel, Nicholas Paul Evans-Brown, Cambria Leizl Freeman, Logan Blake Friend, Valerie Rose Friend, Ty Andrew Gandy, Christopher Gregory Giles, Joseph Allen Goddard, Colby Easton Goode, Hannah Catherine Gorby, Dylan Michael Guthrie, Trent Alex Haines, Clayton Scott Hammond, Ryan David Hamrick, Zackary Ryan Hamrick, Ryan Lindsey Hannigan, Christopher John Harbert, Ana Kay Haught, Jaden Garrett Haywood, Abigail Bre Henning, Emily Marie Hess, Kaitlyn Dawn Hess, Macy Elizabeth Holbert,

Maggie Jane Holstein, Kadin Clay Holt, Alexis Lynn Hoy, Bryar Cole Huff, Ashton Dynna Hughes, Becca Rene Hupps, Lillian Virginia Iaquinta, Derek Matthew Imperial, Brooklynn Micah Jeffers, Marra Rose Johnson, Van Andrew Johnson, Lauran Danielle Johnston, Amber Elisabeth Jones, Emma Virginia Jones, Kameron Ray Jones, Tate Walter Jordan, Joseph Michael Kalany, Bruce Randall Keener II, Alexis Marie Keough, Isaiah Landon Kintz, Luke Allen Knight, Aaliyah Paige Koch, Kaitlyn Marie Lee, Elijah Andrew Lehosit, Alexis Cheyanna Lipscomb, Liam Patrick Lowery, Ethan Michael Lucas, Jacey Rae Lucas, Lillian Kathryn Madden, Luke Matthew Malenich, Lawson Dexter Mangum IV, Austin Jacob Mann, Grady Wyatt Marple, Liam Carter Mayle, Alyssa Lee Mazhar, Michael Haden McCarthy, Taylor Elise McDonald, Benjamin Dru McDougal, Emma Grace McNally,
Christopher Nicholas Merritt, Connor Joseph Messe, Lillian Jayden Mike, Allexandra Kira Miller, Emily Rose Miller, Justin Chase Miller, Ryan Austin Miller, Treyton Marshall Miller, Ralph Anderson Miller III, Joshua Shane Mitchell, Lance Morgan Mitchell, Rylee Paige Mullins, Aaron Dale Murphy, Lucas James Murphy, Ezra Lee Myers, Alice Phuong-Uyen Nguyen, Jade Ngoc Nguyen, Zackary Thomas Nicholson, Brody Murja Nolte, Olivia Renee Noonan, Jared William Nuzum, Jonathon R. Charles Osborne, Laura Michelle Pallay, Aidan Joseph Paulsen, Nicholas Giovannie Perlera, Caleb Ethan Perri, Isabella Nicole Petroff, Sophia Hope Pinti, Danielle Elizabeth Poling, Morgan Connor Powers, Brady Alexander Price, Janie Mahala Prunty, Nathan Vincent Rago, Sarah Asia Rajjoub, Joshua Michael Reinhart, Antonio Joseph Renzelli, Landyn Chase Reppert, Gavin Jeremiah Richards,
Cheyanne Mae Rohde, Gabriel Allen Ross, Michael Douglas Rossana II, Bladen Andru Roush, Cameron James Rubenstein, Jennie Lynn Russell, Omar Belal Sabbagh, Jackson Wayne Saunders, Anthony Michael Schepis, Jarrod Blake Sheme, Trevor Ryan Shreves, Violet Moon Hutchinson Sickles, Cameron Brian Singleton-Vankirk, Trinity La-Sha Singleton, Julian Adam Skasik, Sara Lynn Skinner, Cameron Seth Smith, Makenna Paige Smith, Anthony Dawson Snyder, Sydney Addison Snyder, James Francis Sondericker, Makenna Paige Southern, Isabella Mia Spatafore, Olivia Ann Spatafore, Kaylee Jo Spinks, Mason Robert Stark, Derek Joseph Starkey, Lillian Rae Strait, Jacob Daniel Swiger, Ian Lynn Teel, William Gavin Tichenor, Mason James Titchenal, Josephine Jane Todd, Casey Philip Tomasik, Peyton Joshua Tomblin, Adaline Lillian Gabrielle Tucker, Garrett Reese Tucker, Emilia Jayne Underwood, Gyllian Kiara Wagner, Kyle Young Walker, Sydnee Grace Webster, Isiah Logan West, Braden Michael Wickenhofer, Kailey Marie Wilfong, Jack Gregory Wood, Jeremiah Payton Woods and Justin Loran Wright.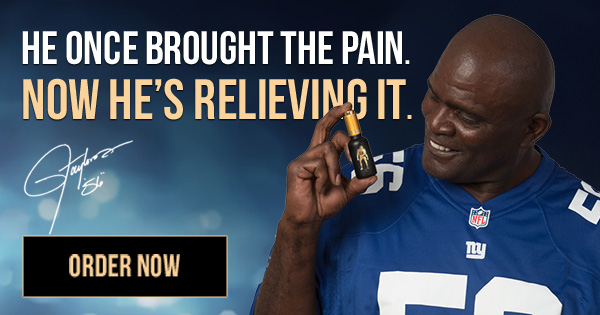 Reese Allen and Olivia Noonan — senior representatives.
Bruce Keener II and Kailey Wilfong — Mr. and Miss BHS.