Boise's Evan Jordan competes in the 200-yard freestyle during the 5A state meet on Nov. 6.

Sarah A. Miller

Varsity athletes must have a GPA of 3.5 or higher to qualify for the all-academic team in the 5A and 4A SIC. The 2A WIC requires a 3.75 or higher GPA.
Lists are provided by area athletic directors.
BOISE
Football: Nick Beswick-Seidl, Parker Fish, Caleb Allen, Colten Smith, Cooper Smith, Gordon Salzman, Alex Hess, Luke Britt, Jared Fuller, Gage Cochrane, Max Archibald, Peter Gebert, Mason Lawyer, Jack Kline, Prosper Gitenge, Duncan Thompson, Dexter Reinhard, Kurt Robison, Ryan Weiss, Jake Raley, Tyler Stock, Carter Reed, Brock Peterson, Triton Roberts, Jake Bennett, Juan Carlos Franco, Ryan Hughes, Amer Omerovic, Max Archibald.
Volleyball: Lucy Elliott, Ella Auchampach, Olivia Swensen, Maddie Boggess, Lacey Dublin, Olivia Evaro.
Girls soccer: Sophie Hills, Annie Liebich, Emma Zelinsky, Logan Smith, Mia Barron, Luka Biggs, Rosie Rubio, Pressly Taylor, Riley Gibson, Greta Martin, Madeline Colborn, Merrin Biggs, Evie Bretz, Mikella Tobin, Allie Bruce.
Boys soccer: Chase Kluksdal, Cory Cadwell, Zach Morris, Nathan Privari, Evan Goode, Jack Gwin, Jack Montgomery, Daniel Hirai, Arthur Langlet, Sawyer Luthy.
Girls cross country: Allie Bruce, Jamie Hamlin, Perry Kemper, Lydia Nance, Logan Smith, Samantha Smith, Annika Zuschlag, Kayla Wieckowski, Sophia Clark, Petra Hoffman, Jane Carney, Olivia Cruz.
Boys cross country: Quinten Carney, Kaden Helder, Hayden Hinchman, Rio Johansen, Noe Kemper, Jack McIntyre, Mark McIntyre, Shiva Rajbhandari, Zach Johnson, Andrew Dodds.
Girls swim: Aubrey Bureau, Ella Bureau, Elena Chavez-Miranda, Cayla Chrisman, Chloe Conti, Carsyn Daniels, Grace Lanfear, Nicola Myers, Kate Stevens, June Styles, Morgan Trail, Kayla Wieckowski.
Boys swim: Tad Carlisle, Seth Carrell, Evan DiVittorio, Evan Jordan, Mason Lawyer, Alexander Patrick, Tyler Quarterman, Sean Rethy, Milo Shue.
Borah's Maddux Disdarvic, right, and Rocky Mountain's Rylan McPherson fight for a ball at the 5A state tournament. Sarah A. Miller [email protected]
BORAH
Football: Gavin Brown, Trace Freeman, Korbin McCarney, Luke Darrow, Jacob Pham, Mathew Wallace, Jacob Haley, Nicklaus Call, Ellie Kubena, Trevor Fry, Jake Packer, Taylor Crout, Erik Gallegos.
Volleyball: Brenna Magnuson, Keli Kessel, Victoria Zervudakis, Avery Rasmussen, Chevelle Sparks, Jacobi Van Amburg, Hayley Pyrah.
Girls soccer: Maddie Romberg, Molly McCabe, Ellie Schatz, Ellie Kubena, Maddie Montoya, Madison Flores, Gweneth Brearly, Cate Byers, McKenzie Haley.
Boys soccer: Maddox Dizdarevic, Eric Gallegos, Carter Griffith, Dino Ibrulj, Luke Messerly, Innocent Nsabimana, Mark Palsulich, Michael Palsulich, Calvin Pigott, Soren Taylor, Pacifique Uwumukiza, Andre Vazquez, Bryce Whiting.
Girls cross country: Julie Jirik, Grace Goldhorn, Scarlett Cromwell, Jada Rusco.
Boys cross country: Jaxson Shaw, Christoper Goodsell, Andrew Wood, Clayton Bauer.
Girls swim: Yasmine Anderton, Julia Bergseng, Kenadie Cook, Sarah Johnson, Lily Keeley, Ava Merritt, Ella Rogers, Maggie Sawyer, Molly Sawyer, Isabella White.
Boys swim: Keegan Cook, Brayden Rex.
Capital running back Jacob Olson takes a hit from Nampa senior Cody Rowley at Dona Larsen Park earlier this fall. Darin Oswald [email protected]
CAPITAL
Football: Avery Downey, Kaden Maestretti, Max Clark, Miles Champine, Joren Peterson, Kody Walk, Jacob Olson, Jaxen Berg, Jacob Fore, Jared King, Tyler Smith, Jake Walker, Jack Murphy, Tucker French, Trey Bohning, Collin Ferguson, Jackson Bacca.
Volleyball: Amaya McClean, Cadee Lindemood, Sadie Kennison, May Black, Emily Roberts, Lilly Lawrence, Gracie Strickland, Anna Sagez, Saioa Sarria, Hazijah Mberwa.
Girls soccer: Paige Edmunds, Paige Baker, Chloe Edmunds, Ellie Cross, Brooklyn Proctor, Campbell Reed, Gabi Mauzerall, Boee Parks, Ani Carnell, Laney Myers, Kristin Halcomb, Meredith Adams, Danielle Camacho, Katelyn Hickok, Lexi Forbes, Fiona Robertson.
Boys soccer: Juan Saldana, Jaxon Berg, Victor Rodriguez, Jayden Ganske, Paxton Bennion.
Girls cross country: Anya Cole, Maggie Shirazi, Tiffany Thomas, Leah Van De Graaff, Kiryn Willet, Anna Boettcher, Katen Foote, Penelope Frizzell, Hallie Johnson, Lola Ramos, Aleah Salyards, Sophie Andrus, Emily Hessman.
Boys cross country: Jacob Lea, Jackson Miller, Daniel Fernandez, Alan Fong, Isaias Gonzalaz-Sanchez, Ethan Husar, Isaac Anttonen, Siyum Jepson, Isaac Loveland.
Girls swim: Payton Reynolds, Charlee Tudor, Avery Wilde, Sophia Surbeck, Abriel Lim, Sophie Andrus, Danielle Camacho, Riya Dhingra, Eliana Reames.
Boys swim: Artur Bodziachowski, Xavier Cardona, Marcus Richey.
Centennial forward Asia Lawyer connects on a header in front of Rocky Mountain's Jada Torpey the first round of the 5A girls soccer state tournament. Darin Oswald [email protected]
CENTENNIAL
Football: Kyle Schabot, Brad Ames, Connor Segraves, Cam Davis, Dominic Hines, Aliyev Emil, Auden Delic, Caden Ellis, Zachary Hobson, Ben Brecken.
Volleyball: Audrianna Lewis, Julia Velasquez, Lily Hoellwarth, Madison Steel, Abby Draghici, London Ipsen, Zoe Hall.
Girls soccer: Brooklyn Bolen, Rilee Leigh, Maggie Kozlowski, Abby Munn, Brooklyn Smith, Maddie Priebe, Chade Johnson, Maddie Gonzales, Asia Lawyer, Sami Alis, Kaiya Pardue, Natalie Nafsinger.
Boys soccer: Truman Campbell, Chris Line, Levi Basham, Andrew Deason, Austin Carmack, Max Gilchrist, Gabe Maxfield, Ethan Harold, Rohan Passey.
Girls cross country: Maddie Coleman, Racheal Hunter, Lily Lakey, Emmalline Nelson, Hanna Valentine, Emily Walker.
Boys cross country: Carter Collett, Josiah Wickard, Jack Walker, Brandon Keetch, Lincoln Wood, Spencer Staley, Addison McOmber.
Girls swim: Annie Dunn, Adri Pratt, Stella Rieth, Naomi Sekiyama-Nava.
Boys swim: Nathan Rieth, Ethan Li, Abe Eliason, Grant Jakobson, Ryland Smith.
Eagle's Mackenzie Brown battle's Boise's Sammy Smith for the ball Sept. 30 at Fort Boise Park. Darin Oswald [email protected]
EAGLE
Football: Gage Jones, Donovan Jones, Ethan Mikita, Charles Fales, Michael Justice, Luke Kelley, Brock White, Nolan Callahan, Jed Rathbun, Kenai Herrick, Ty Henson, Coen Peterson, Ethan Cutler, Jake Longson, Dillon Houck, Dylan Kelly, Jake Mortimer, Tanner Frothinger, Kenton Marzocco, Jackson Knievel, Aiden Russell, Bryson Petzinger, Brandon Lowry, Carter Davis, Luis Arroyo, Ashton Russell, Ryan Lowry, Kall Renner, Makeo Sneddon, Eli Mikita, Mac Bledsoe, Tristan Walker.
Volleyball: Gabbi Roberts, Faith Burrus, Grace Cain, Madison Ogawa, Madi Hauskins, Hannah Pease, Braenwynne Matthews, Avery Hassman, Liv Manning, McCall Mesecher, Rhys Layton, Delaney Bub.
Girls soccer: Emily Houck, Lucy McDougal, Kayla Wallace, Gabby Cox, Adelle Levanger, Marissa Billings, Mckenzie Smith, Lauren Reynolds, Allyse Bergdolt, Grace Nelson, Leah Barnes, Daphne Bothwell, Jordan Pritchett, Olivia Williams, Ashley Durrer, Aubri Smith, Mackenzie Brown, Katherine Southard.
Boys soccer: Ethan Cutler, Luke Jones, Colton Webb, Lukas Teuwsen, Hyrum Redd, Alexander Montgomery, Tyler Smith, Adam Trainer, Jay Orchard, Nicholas Payne, Josh Barrick, Matthew Gabriele.
Girls cross country: Olivia Clarkson, Afton Fillmore, Alexandria Fletcher, Allie Hipwell, Emma Peltier, Kyla Gomez.
Boys cross country: Parker Glenn, Brandon Parrish, Brody Tomlinson, Caden Vandermeulen.
Girls swim: Anne Miller, Maggie Nadler, Brooke Allen, Claire Bodily, Ashley Koelti, Emily Steele-Kratky, Halle Bigelow, Sicily Bryson, Paige Cantwell, Brooke Collins, Rylie Pence, Amaia Clayton.
Boys swim: Warren Lane, Owen Transtrum, Dean Collins, Devon Gardner, Phillip Meier, Landon White.
Kuna's Malia Lowe cross the finish line in fourth place at the 5A state meet. Sarah A. Miller [email protected]
KUNA
Football: Gus Austin, Logan Blades, Brody Bowen, Ian Carter, Jackson Graves, Kayden Hofler, Erich Koeppen, Austin Lattimer, Cole Luekenga, Aiden McArthur, Andrey Pelayo, Jaxon Peterson, Brock See, Jackson Waite.
Volleyball: Emily Dickson, Jessie Ebert, Aliana Giddings, Kallie Harlow, Hailey Heindel, Mckayla Hymas, Talia Jenkins, Paige Rackham, Victoria Toth, Makayla Wilson.
Girls soccer: Taylor Bates, Natasja Davis, Avery Frost, Angelina Matteucci, Rylee Peters, Celeste Pinkerton, Elizabeth Pinkerton, Ella Wilson, Addi Frisch, Brooke White, Samantha Wind.
Boys soccer: Jackson Hendricks, Boston Waddoups, Kenyon Ponce, Seth Eaton, Kaiden Krasselt.
Girls cross country: Malia Lowe, Megan McClure, Kimberly Purnell, Morgan Reisenauer, Sarah Rodriguez, Emily Schmidt.
Boys cross country: Jackson Fife, Ashton Pace, Hunter Price, Levi Purnell, Tristan Wardle.
Girls swim: Alyse Ball, Brynn Bollschweiler, Jayda Brown, Reegan Curran, Taylor Davis, Marissa Hansen, Savannah Hardy, Hailey Harwood, Alexa Peterson, Katelyn Toolson.
Boys swim: James Leckie, Dallin Perry.
Meridian linebacker Max Gwilliam grabs a fumble against Mountain View in the 5A state quarterfinals. Darin Oswald Idaho Statesman
MERIDIAN
Football: Kross Antonnacchi, Eli Aresenault, Bryce Campbell, Landon Eason, Corban Freese, Jackson Gallian, Ashton Gardner, Max Gwilliam, Henry Haener, Brady Lindley, Malakai Martinez, Steven McClean, Christian Meter, Bryce Norwood, Eathan Pearce, Quentin Riley, Luke St Michell, Jacob Veenstra, Brock Voegele.
Volleyball: Laynie Pugmire, Malani Ogden, Tayley Langway, Savanna Philpott, Aleah Skidmore, Maddison Cook, Sophia Rice, Danica Shaver, Taylor Bonning, Onolina Puaauli.
Girls soccer: Viviana Ochoa, Jocelyn Chandler, Avery Randall, Vanessa Ortiz, Kinsee Finley, Kyndra Lyons, Annabelle Page, Delaney Leonard, Sage Spaulding, Emily Ramani, Ashley McGary.
Boys soccer: Andrew Araujo, Taylor Motley, Matthew Papa, Michael Sullivan, Isaac Arsenault.
Girls cross country: Aubrey Kohler, Marion Packer, Reagyn Molyneux, Kelly Quick, Sarah Kropf.
Boys cross country: Caden Anderson, Kellen Hammons, Benson Smart, Tayten Torgensen, Kyle Wells.
Girls swim: Madelynn Johnson, Lizette Ohlund, Autumn Peterson, Abbie Plies, Lilly Schroer, Tyra Cacka, Maddie Hess, Hannah McHenry.
Boys swim: Bryson Carlton, Bryant Cox, Joshua Hart, Simon Merrill, Noah Peterson, Kaden Vorhes.
Mountain View tight end Mason Ashby makes a catch against Eagle on Sept. 17. Sarah A. Miller
MOUNTAIN VIEW
Football: Al-Ameen Abimbola, Mason Ashby, Mason Chiles, Carter Clements, Fisher Clements, Brayden Edwards, Grayson Flatten, Brayden Garrison, Tyson Grow, Tyler Halford, Tyler Huggins, Paul Massaad, Owen McBride, Justin McGee, Aiden McGinnis, Garrett McKenna, Carson Miles, Matthew Miller, Bryce Mundy, Makaii Pattwell, Ivan Perkins, Jameson Perry, Sosaia Raass, Devon Schmidt, Dillon Starkel, Tanner Van Gieson, Dawson Wahl, Aiden Whipple, Zac Brown.
Volleyball: Avery Bickford, Elle Bickford, Emelia Green, Sierra Grizzle, Hailey Helmboldt, Madison Schmidt.
Girls soccer: Brianna Abo, Sophia Avalos, Halle Dastrup, Jada Day, Avery McBride, Cobi Nelson, Ava Poyser, Matea Willoughby, Cydney Ziegler.
Boys soccer: Zac Brown, Bryce Hernandez, Nathan Kudera, Cayton Langston, Elijah Moore, Cormac Murray, Jakob Peterson, Kevin Pullara.
Girls cross country: Rachel Burkman, Audrey Chitwood, Samantha Knight, Avery Lee, Brooklyn Lowry, Rilyn Stevens.
Boys cross country: Andrew Gardner, Jesse Halladay, Lucas Lowry, Luke Pritchard, Oclan Ryan, Brett Westover.
Girls swim: Kennedi Brown, Annie Christensen, Brooke Elton, Halle Farris, Paige Fast, Kristina Jensen, Esther Leclaire, Alana Meacham, Victoria Meacham.
Boys swim: Ian Bishop, Stephen Campbell, Isaac Fuqua, Ethan Grant, Roland Howe.
Owyhee's Cooper Hiatt intercepts a pass intended for Borah's Bradly Toth at Dona Larsen Park. Sarah A. Miller [email protected]
OWYHEE
Football: Titus Bailey, Severin Bruga, Davis Cook, Jack Edwards, Tyler Frasure, Julien Gillen, Carson Hamilton, Colin Harper, Rylan Harper, Cooper Hiatt, Brandon Holt, John Ioia, Kade Martin, Drew Nielsen, Zachary Nyland, Nathaniel O'neill, Carson Rasmussen, Bryson Rhodus, Vaughn Richard, Joshua Thompson.
Volleyball: Bailey Brooks, Dessa Byrd, Samantha Hatzenbeller, Ella Leishman, Molly Mongelli, Brooklyn Schneidt, Madison Warr.
Girls soccer: Clara Bauer, Addilyn Bjorn, Abbey Blancett, Brooklyn Criner, Jamie Irvin, Mia Law, Emma Meredith, Livia Mortensen, Josey Murdoch, Mikayla Venti, Kelsey Woodruff.
Boys soccer: Cameron Andreasen, Cameron Jesus, Marcus Nicholls, Mason Orr, Calvin Smith, Nathan Snelders, Niklas Vassilaros.
Girls cross country: Hannah Berdan-Prettyman, Rylee Dawe, Ella Rubel.
Boys cross country: Brayden Bowen, Dylan Jackson, Alexander McDonald, Pierce Murray.
Girls swim: Emily Johnson, Ava Oakes, Kate Salinas, Anna Warner.
Boys swim: Gavin Bradford, Maxwell Dickamore, Jack Miller.
Rocky Mountain's Trent Wigod finished second at the 5A state cross country race on Oct. 29. Sarah A. Miller [email protected]
ROCKY MOUNTAIN
Football: Carson Adams, Brekon Albert, Isaac Allen, Alexandar Bjekic, Micah Clyde, Andrew Crosby, Camden Crum, Luke Hanchett, Chad Jacobsen, Caden Kelley, Luke Luchini, Sean McKernan, Zachary Penner, Tyler Shearing, Preston Slack, Caleb Staab, Hunter Steacker, Kade Steadman, Tegan Sweaney, Brody Swearhart, Gage Tanner, Gunnar Thompson, Kade Thompson, Tyler Wells, Arthur Williams, Landon Wilson.
Volleyball: Hadley Bodell, Lexy Cooper, Anna DaBell, Olivia Desilet, Rebecca Ferguson, Sydney Southern, Ella Storli, Hanna Wallin.
Girls soccer: Sierra Blaine, Taelor Brouse, Allie Brown, Myalia Carver, Mackenna Gleave, Nadia Kincaid, Hailey Murphy, Madison Murphy, JuliAnn Orchard, Violet Rademacher, Ariana Siwek, Kaitlyn Slocum, Eleanor Stoll, Tryne Tamminga, Jada Torpey, Ashley Wind.
Boys soccer: Dalton Bateman, Myles Cromar, Thomas Hammons, Carter Judd, Carson Mabry, Keaton Rankin, Israel Segura, Rhyder Stevenson, Aidan Thayer, Braden Hannah, Samuel Holweger, Austin Sharp.
Girls cross country: Joselyn Christensen, Annabelle Draney, Alexandra Garvin, Brighton Heywood, Brooke Matsumori, Peyten Woodruff.
Boys cross country: Landon Heemeyer, Zac Pollock, Tyler Sainsbury, Aiden Stephenson, Cayden Tupper, Trent Wigod.
Girls swim: Lydia Ball, Sarah Bird, Elizabeth Braun, Elizabeth Emro, Alexandra Garvin, Emily Godtlibsen, Helina Godtlibsen, Lindsey Jagger, Hailey Nicholls, Ansley Pittard, Kathryn Rowberry, Maia Sallaway, Marlee Schmelzenbach, Alexa Ungerecht, Madeline Weatherford.
Boys swim: Aidan Andersen, Jacob Guerrero, Kasey Hall, Seth Hansen, Zachary Johnson, Seth Mayhew, Isaac Shelton, Kaden Kilker, Justin Smith, Hyrum Detton.
Skyview's Brinley Perrine spikes the ball against Eagle at Northwest Nazarene University's Johnson Center. Sarah A. Miller
SKYVIEW
Football: Camden Young, Thad Robinson, Ayden Martinez, Max Cutforth, TerRyck Pennington, Jack Kirkman, Tim Hebdon, Martin Pena, Jacob Peck, Charles Judy, Adam Davenport.
Volleyball: Melissa Eyer, Kiana Blacker, Josie Uhlenhoff, Alex Acevedo, Hailey Patchett, Brinley Perrine, Sydney Nay, Audrey Bartlow, Eden Bower, Charlee Franssen.
Girls soccer: Alex Barrass, Andi Wolf, Marisa Schlegel, Abigail Huber, Kylie McLaughlin, Hallee Schelhaas, Brielle Bowman, Alivia Tindall, Maren Lungren, Shelby Rudy, Ruby Shroll.
Boys soccer: Florentino Galvan, Andrew Dixon, Camden Chandler, Jonah Wockenfuss, Zach Bingham, Tyler Kinsman, Christian Collins, Logen Withers.
Girls cross country: Avery Grimmett, Hallee Flamm, Gracie Huskey.
Boys cross country: Jacob Reed, Scott Hayes, Kelton Blacker, Conner Leavitt, Landon Burkey, Roy Josephson, Tanner Lindley, Bradan Panasiuk.
Girls swim: Gracie Huskey, Analee Schaffer.
Boys swim: Daniel Dumitrascu, Kayden Kinghorn, Jaden Wilson.

Timberline swimmer Jillian Moses competes in the championship heat of the 200-yard individual medley during the 5A state meet Nov. 6. Sarah A. Miller [email protected]
TIMBERLINE
Football: Scott Higgins, Lukas Rollenhagen, Nels Isaac Nelson, Joseph Scarantino, Parker Romero, Kellan Brown, Bowen Hickman, Connor Kelly, Jacob Schauble, Preston Sansoucie, Benjamin Schulte, Rowan Ricks, Kellen Hudson, Garrett Lavin, Lucas Midgett, Carson Kelly, Mason Smith, Wade Zenner.
Volleyball: Ava Brickner, Ella Apple, Makiya Lovan, Olivia McDannel, Maryn McDaniel, Piper Davis, Samantha Bissey, Courtney Cline, Alyson Cox, Natalie Mattson, Ellen Raad, Kayleigh Riddle.
Girls soccer: Isabella Widmor, McKenna Harris, Morgan Kearney, Brynn Celani, Chloe Bowes, Audrey Taylor, Elizabeth Boson, London Carter, Laken Gallagher, Emma Widmor, Afton Rasco, Ashlyn Sandow.
Boys soccer: Creighton Stoddard, Asher Borders, Caleb Anderson, Parker Gropp, Quintin Boggs, Dheemanth Majji, Ha-Jean Cho, Ryan Buehler, Benjamin Anderson, Jacob Anderson, Jack Buehler, Kai Hatten, Taylor Knipe, Vaughn Myers, Luke Pepin, Mathis Spanneut, Zachary Taylor, Kyle Atkinson, Zayne Davis.
Girls cross country: Karsyn Roldan, Olivia Omas, Gabrielle Johnson, Tylee Smith, Abigail Stamper.
Boys cross country: Nikolas Mann, Thomas Ogden, Sean Janecko, Casey Crumley.
Girls swim: Konrad Olschanowsky, Samantha Lattin, Olivia Gefroh, Sarah Sinasohn, Kathy Nie, Esha Milan, Jillian Moses, Cailin Bolt, Lauren Hale, Elena Li, Timea Matrai, Kalani Olson, Ellie McFarland, Eva Riley, Abigail Loegering, Amy Parker.
Boys swim: Adam Matrai, Alec Ott, Coby Rybolt, Joseph Bishop, Stefan Dimitriu, Erik Lunn, Max Wolf, Carter Hanchett, Adam Peitz, James Giffen, Thomas Severson, Micah Warner, Callen Tolman.
BISHOP KELLY
Football: James Bell, Jack Benton, Shane Bernal, Alex Bloom, Sullivan Bly, Ryder Bordner, Noah Bornes, Jackson Brody, Ryder Burnett, Jason Buss, Emmanuel Carranza, Max Ciovacco, Martin Connington, Colin Dempsey, Jack Dennis, Logan Fettic, Dane Fidler, John Foster, Tyler Godfrey, Sam Henson, Josh Horn, Ben Huskey, Rowan Hynes, Jacob Inouye, Phillip Janquart, Rakeem Johnson, Seth Knothe, Jayce Laca, Gabe Lamey, Luke Legarreta, Henry Lodge, Andrew Martin, Andrew McCurry, Ethan McIntyre, Cole Miller, Patrick Monahan, Greg Montoya, Cormac Mullin, Oluwasheun Onanubosi, Sam Pape, Steven Peterson, Angelo Quilici, Hadley Smith, Sam Stephen.
Volleyball: Ava Armuth, Lexi Graber, Anna Schmautz, Taylor Holloway, Addelyn Johnson, Olivia Sachse, Grace Schlafer, Olivia Reifschneider, Claire Wimer, Meagan Woodworth, Haley Clark, Charlize Zastrow.
Girls soccer: Maggie Avey, Rio Centers, Erin Harrington, Halle Hatten, Madison Hutchinson, Grace Houser, Izzy Perez, Izzy Reyes, Olivia Jeffry, Kenna Demasters, Maggie Novosel, Logan McCarthy, Noelani Kekiikuli, Margret Smock, Jacoba Luteyn, Grace Rhodes, Maggie Robarge, Emma Schaffner, Sophia Schmautz, Avery Traverso.
Boys soccer: Brendan Boyd, Coleman Boyd, Shawn Cabus, Quinn Coffee, Cameron Dressler, Sebastian Carranza, Alex Garber, Allan Huerta, Noah Larson, Andrew Nguyen, Landan Schweiger, Eduardo Flores, Owen Hentges.
Girls cross country: Justice Walker, Riley Walker, Grace Shirley, Gabby Rinker, Lucy Glynn, Eva Heffner, Naomi Foster, Natasha D'Souza, Kenzi Murrin, Kailyssa Caudle.
Boys cross country: Tyler Stoker, Austin Clough, Christopher Martino, Charlie Goss, Liam Durcan, Daniel Russell, Matthew Rauer, Kevin Corrigan, Manuel Valdez, Louis Grant, Owen Curtin, Ben Packer.
Girls swim: Catherine Carey, Bridget McDonagh, Elleanor Lynch, Emily Schauer, Gabriela Olmos, Gabriella Stanton, Grace Gunther, Isabella Gerard, Meghann Maloney, Tessa Sprague.
Boys swim: Adam Hanson, Nicholas Bell, Ryan Gudmestad, Jack Kartel, Joseph Hormaechea, Jake Martinez, Daniel Ni, Shaedon Stratton.
CALDWELL
Football: Jesus Jimenez, Tre Walker, Brandon Settle, Jorge Vera.
Volleyball: Hallie Wolf, Mya Pena, Kendall Green.
Girls soccer: Isabella Romero, Abbey Foster, Shaelyn Olsen.
Boys soccer: Chris Aguilera, Koehn Kildow, Brian Ramirez, Sam Yeakley.
Girls cross country: Jocelyn Bautista.
Boys cross country: Ari Reyes.
COLUMBIA
Football: Connor Burfeind, Matthew Davis, Ryan Foster, Ikaika Ho, Trey Weaver, Brodey Michael, Aiden Martinez, Chase Conley, Nico Rodriguez.
Volleyball: Mandi Nottingham, Kennedy Callahan, Mylie Mills, Maggie Mills.
Girls soccer: Kennedy Flint, Aubrey Colman, Taylor Colman, Jada Myers, Gisselle Amador, Kaitlyn Lundergan.
Boys soccer: Jackson Young.
Girls cross country: Jonnie McQueen, Brooke Hansen, Denisse Romero.
Boys cross country: Trenton Johnson, Kyle Bekker, Landon Huter, Brandon Thorton, Henry Priebe.
EMMETT
Football: Carson Alder, Ezequiel Ayala, Pedro Barbosa, Dawson Conklin, Shane Daniels, Hunter Enick, Ryan Fullerton, Benjamin Hines, Kenneth Lockett, Tucker Mason, Caseyn Pearson, Gannon Roeper, Daniel Walker, Chase Warner, Tucker Welling, Caden Young.
Volleyball: Halie Allen, Jenna Atwood, Seairra Carr, Karissa Carter, Tessa Farnsworth, Gracie Hemphill, Kattrina Hershman, Jaedyn Jenkins, Macie Jordan, Athena Padgett, Kellann Steppe, Emmelyn Webb, RaeLee Welch, Graycee Wilkerson, Cora Young.
Girls soccer: Bree Anderson, Hailey Blake, Belle Bruneel, Chloe Graviet, Hannah Graviet, Karalyne Henry, Reece Meyers, Zoe Meyers, Hailey Minton, Sarah Phillips, Amelia Thayn, Ally Willis, Jaeden Wiscomb, Taeler Wiscomb.
Boys soccer: Ezra Andelin.
Girls cross country: Leyna Winegar, Rachel Winegar.
Boys cross country: Riley Buck, Samuel Newcomer, Caden Walker.
MIDDLETON
Football: Owen Graviet, Dekker Hagler, Hayden Leavitt, Matt Hazard, Josh Stewart, Tyler Medaris, Talmage Stucki, Dillon Goodfellow, Patxi Franks, Tate Johanson, Cole Holeman, Tanner Ford, Garrison Grimes.
Volleyball: Bria Corder, Jensyn Maughan, Lailauni Cortes, Sydney Taylor, Casidy Fried, Allison Medaris, Katelyn Hogan.
Girls soccer: Gabby Bermudez, Kayleigh Furrow, Melissa Romas, Macie Steele, Kayelee Austin, Annie Harrison, Hanna Humphreys, Grace Moore, Lauren Landis, Chrissy Lochhead, Zoey Takeuchi, Hailey Vissotski.
Boys soccer: Krew Steele, Trevor Scheuerman, Mack Easton, Quinten Takeuchi, Cameron Kofoed, Cameron Johnson, John Phillips, Ryker Steele, Isaac Kim, Justin Ramirez.
Girls cross country: Alyssa Walker, Amy Ockerman, Alise Woodruff, Kayelee Austin, Lily Sillito, Mindy Walker.
Boys cross country: Brody Kemble, Jaxson Pearman, Trey McCallister, Fallon Gibbs, Aaron Dossett.
Girls swim: Eve Jones, Olivia Walker, Ellie Ternenyi, Emorie Rasmussen.
Boys swim: Brock Baily, Dylan Johnson, William Wise, Caillan McIntosh, Josh Yorgason, Jacob Schubert.
NAMPA
Football: Ayden Jensen, Joshua Peterson, Bryce Wallingford, Daniel Almaraz, Jacob Campbell, Payton Gunter, Ethan Kincheloe, Gabriel Navarro, Alexander Daniluc.
Volleyball: McKenna Kipp, Atira Moore, Rykelle Sandidge, Audrah Radford, Reagan Young.
Girls soccer: Lily Muir, Betsy Ramirez-Cruz, Jordan Stradling, Danika Hartman, Noelle Overstreet, Hannah Rydalch, Isabela Castaneda.
Boys soccer: Carson Exferd, German Garcia, Dedrick Navarro, Elijah Wurst.
Girls cross country: Alexis Thrall, Carlie Colson, Rachel Moffett.
Boys cross country: Enrique Soto, Jace Down.
Girls swim: Sicily Marquez, Violeta Bautista, Emilie Panasiuk.
Boys swim: Akio Sanders.
RIDGEVUE
Football: Caden DeWitz, Jacob Kachur, Cole McDonald, Noah Morton, Jake Nelson, Luke Nelson, Zach Saulls, Paxton Bastian, Grady Heil, Grayson Heil, Trevor Warren, Parker Latham, Lance Mouser, Izaiah Stewart Kasper.
Volleyball: Isabella Bennett, Alivia Kelley, Lillie McGilvray, Hallee Royce, Mikayla Basterrechea, Lilly Summers, Aubree Adams, Skylie Simmons, Tifanie Tutogi.
Girls soccer: Katie Barton, Mercedes Fernandez, Hailey Green, Annie Marshall, Kaydence Morrow, Ashleigh Snow, Lily Stroud, Jordan Vasquez, Kaylee Vidmar, Isis Villafane, Samantha Rangel.
Boys soccer: Porter Gurney, Enrique Lopez, Caleb Manker, Cole Hernandez, Pierce Glassco.
Girls cross country: Sydney Bryson, Sara Campbell, Taylor Hatch.
Boys cross country: Brady Armstrong, Abe Marshall, Matusala Mickelsen, Braydon Wade.
Girls swim: Kayla Pratte, Jessie Tuft, London Forester.
VALLIVUE
Football: Santiago Diaz, Cody Doser, Carson Fox, Porter Buckley, Hayden Farner, Tyson Fox, Alfredo Hernandez, John Patron, Noah Clark.
Volleyball: Britney Henderson, Faith Saindon, Hailey Skarpness, Kainani Maio, Kaylee Sanchez, Hadley Gray, Kairi West, Jasmyne Lupo.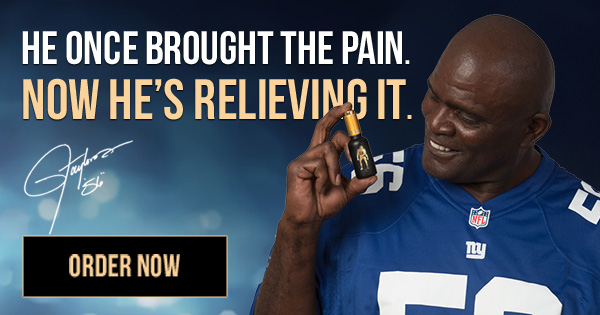 Girls soccer: Olivia Hale, Skylie Stump, Macey Blaisdell, Brianna Castaneda, Berenisse Madrid, Baylee BAyne, Addie Moler, Kendal Neumeyer.
Boys soccer: Aiden Pearson, Alex Barragan, Guillermo Diez Azcona, Kevin Ovalle, Reese Hyer, Gabriel Ramirez.
Girls cross country: Brianna Castaneda, Madaya Scott, Abby Mills, Daniela Vera, Miriam Arizmendi, Brynn Bowden.
Boys cross country: Sam Fish, Aaron Williamson, Riley Belnap, Edgar Arizmendi, Spencer Drake, Bruce Vega.
Girls swim: Gianna Cervantes, Keelie Hancock, Georgia Hensen, Bailee Hancock.
Boys swim: Jeremy Driesler.
AMBROSE
Volleyball: Marisa Braun, Caroline Brown, Sophia Curran, Avery Cvitanich, Grace Johnson, Carissa Smith, Hailey Stephens.
Boys soccer: Bryce Kinney, Trenton Langin, Ross Stillman, Eli Sugarman.
Girls cross country: Faith Bohn, Hailei Browne, Kaylin Collingwood, Audrey Hansell, Cameron Moore, Livy Schlegel.
Boys cross country: Jacob Anstine, Owen Forrey.
COLE VALLEY CHRISTIAN
Football: Tanner Simonson, Caleb Brown, Sam Sherman, Tanner Simonson.
Volleyball: Carley Grooms, Addison Herbeck, Samantha Simonson, Mekhia Wagner, Natalie Wetzel.
Girls cross country: Daisha Beck, Macie Kern, Gabby Olmstead, Keelin Stewart, Joan Woods.
Boys cross country: Ethan Higgens, Kael Johnston, Noah McHenry, Chris Olson, Bryce Wick.
Girls swim: Tyra Cacka, Maddie Hess, Lydia Gee, Hannah McHenry.
Boys swim: Kohlman Bradley, Jack Haserot, Kaden Wallace.
COMPASS CHARTER
Volleyball: Kiki Collins, Zoey Curzon, Elicia Grundy, Sophi Studebaker.
Girls cross country: Adwen Garner, Lindsey Shrader, Elizabeth Simpson, Kylie Wrigley.
Boys cross country: Logan Clark.
MARSING
Volleyball: Mila Astorquia, Lexi Loucks, Abby Percifield, Emily Thoene, Lily Thoene, Emily Vanosdall.
Boys cross country: Alex Christiansen, Jack Marshall.
MELBA
Football: Cody Dickard, Korey Magdaleno, Brendan Svetich, Troy Theobald, Josh Waite.
Volleyball: Hallie Arnold, Kendall Clark, Laura Forsgren, Melina Helm, Erika Hunter, Charlize Sharp.
Girls cross country: Rozzlyn Cazier, Brooklyn Dayley, Jaycie Hackler, Josie Hansen, Mazie Hansen, Lacey Leavitt, Bradie Rose-Carter.
Boys cross country: Jonathan Gunderson, McKoy Richardson, Grant Svedin.
NAMPA CHRISTIAN
Football: Sean Barton, Dane Bradshaw, Landon Cheney, Simon de Jong, Willem Den Hartog, Cody Greentree, Hunter Hafer, Caleb Johnson, Luke Lady, Christian Langdon, Devon McDaniel, Maiko Nevarez, Addison Taylor.
Volleyball: Johanna de Jong, Ella Duerre, Olivia Groen, Grace Reeve.
Girls cross country: Jordan Blenker, Eden Dunstan, Annie Edmonds, Jocelyn Federico, Paiton Mills, Evan Steele, Liberty Wiles, Celia Vander Woude.
Boys cross country: Conner Ehmann, Joshua Lady, Donovan Wiles.
Girls swim: LaRena Ezell, Alisa Hill, Sarah Sener.
Boys swim: Brock Mills.
NEW PLYMOUTH
Football: Casey Arritola, Joel Campbell, Alex Castro, Grant Rupp, Hunter Williams.
Volleyball: Gianna Cox, Baylie Voile.
Girls cross country: Hazel Black, Ashlyn Creech, Kylee Howard, Sienna Ridgeway, Mackenzie Waters.
Boys cross country: Kimball Black, Clint Hailey, Easton Cable, Preston Gibbons, Nolan Vantrease.
VISION CHARTER
Volleyball: Shaye Anderson, Sadie Parrish, Arilyn Phillips, Reagan Piel, Kenna Sprague, Kasia Warth.
Related stories from Idaho Statesman
Michael Lycklama has covered Idaho high school sports since 2007. He's won national awards for his work uncovering the stories of the Treasure Valley's best athletes and investigating behind-the-scenes trends.If you like seeing stories like this, please consider supporting our work with a digital subscription to the Idaho Statesman.
Support my work with a digital subscription