Genetics plays a large part in determining the height of a person. Therefore, most children take after their parents in terms of stature. Hence, it would be interesting to observe the height difference between Arnold Schwarzenegger and his sons.
ADVERTISEMENT
Article continues below this ad
The modern world seems to have a freakish obsession with height. Although most people stop growing around the age of 20, their height remains an obsession for most people throughout their lives. Every person must have compared their stature with someone else at least once.
ADVERTISEMENT
Article continues below this ad
Let's look at the height of the bodybuilding marvel and how his height compares to his three sons, Patrick, Christopher, and Joseph.
What is the real height of Arnold Schwarzenegger?
Arnold Schwarzenegger was considered the epitome of a shredded physique during his competitive bodybuilding years. But there is some debate concerning his height. Some sources put the height of the seven-time Mr. Olympia at around 6′ 2″.
However, some people have dismissed this claim. These people state that the star is much shorter in reality. Some posit the celebrity's height to be 5'10".
But dismissing them as tittle-tattle, the Austrian Oak said, "I'm 6'2″. I've heard rumors that I'm really much shorter in real life–like 5'6″ or something like that–which is ridiculous. I can assure you this is not the case."
BERLIN, GERMANY – NOVEMBER 09: US actor Arnold Schwarzenegger and his son Patrick Schwarzenegger arrive for the GQ Men of the year Award 2017 at Komische Oper on November 9, 2017 in Berlin, Germany. (Photo by Isa Foltin/Getty Images for GQ)
Following this with a joke, Schwarzenegger said, "People look up to me, and not just because I do a lot of work in the community. I mean, most people really LOOK UP to me."
However, the bodybuilding legend has stated that he has lost a few inches during his later years. The actor mentions that he stood at 6' 1¾" during the early years of his life.

However, he stated that he shrunk down to 6' 1" during his 60s, and then to 6' ½" in 2013.
How does Arnold Schwarzenegger fare against his sons?
Patrick Schwarzenegger, the third child of the legendary bodybuilder, stands at 6' ½". Furthermore, he has taken up his father's acting profession as his career choice.
ADVERTISEMENT
Article continues below this ad
Christopher Schwarzenegger, the actor's youngest child with ex-wife Maria Shriver, is 5' 11" in length.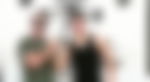 However, Joseph Baena takes after the bodybuilding legend the most. Joseph stands at 6' 1", the tallest among Schwarzenegger's sons. It also puts him very close to his father's stature. Baena is a budding bodybuilder, and he is working his way up the ladder as an actor.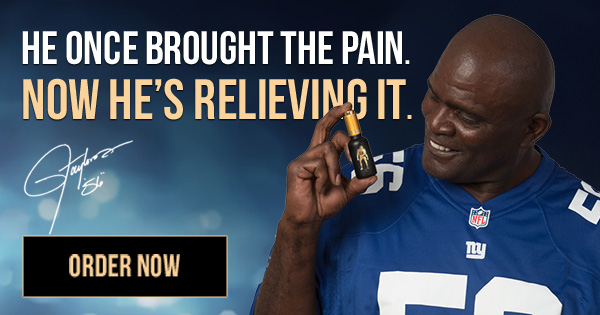 ADVERTISEMENT
Article continues below this ad
WATCH THIS STORY- 'God of Bodybuilding' Arnold Schwarzenegger Smacks WWE Legend Who Defeated the Undertaker and Brock Lesnar
Therefore, Schwarzenegger and his sons are matched similarly in terms of height, with room for minute differences in their stature.