Novice investors leave play money at the Silicon Valley broker but learn to value IRAs, portfolio management and tax help.
Brooke's Note: Often you hear it said by technology experts that the financial industry's systems are about a decade behind other industries. That sounds like hyperbole until you look at what is happening right now in the advice and brokerage industries alike. For all the talk about sophisticated services, the biggest concern on some level is sheer capacity. The industry is now growing quarterly at the rate it is supposed to grow annually at places with offerings as divergent as Fidelity, Betterment, Robinhood and Schwab. Just today on its analyst call, Walt Bettinger talked about getting Schwab linked to an auxiliary cloud that he could turn on like a back-up generator when extra capacity is called for. So we have to be careful in writing about the success of any firm — no matter how spectacular its growth. Growth is everywhere. The core of this article is that Betterment added $10 billion for a 53% growth rate in the past 12 months. But as Lisa did final fact checks, she learnded that Wealthfront added an almost identical amount from a smaller base. That said, this Betterment article has wrinkles to observe as a new CEO comes aboard and shows remendous strides on the RIA custody and 401(k) side. You need mental capacity to keep up.
Betterment just had its best quarter… ever — with an RIA and 401(k) twist under a brand new CEO from outside the financial services industry.
The New York City company saw gains in all three lines of business– robo-advising, 401(k)s and cash management services, including the recent addition of human financial advisors and checking and savings accounts. 

Louis Harvey: 'You have the perfect storm for Betterment

Although burgeoning stock prices contributed to much of its gains, the company said it's picking up droves of customers who began investing with online trading platform Robinhood, then sought out Betterment for additional financial services. 
"Our investing platform was built for 2020––despite tumultuous markets, we helped our clients stay on track to meet their long-term financial goals rather than react to short-term market fluctuations," said CEO Sarah Levy in a statement. 
The net result has been the addition of 56,000 new clients, up 116% year-over-year, during the company's first quarter, which ended on Mar. 31.  That beat a previous quarterly client record by 59%.
In addition, assets under management grew by $10 billion or 53% to $29 billion for the 12 months ended Mar 31.  It took the company, founded in 2008, nearly a decade to reap its first $10 billion and another three years to lift AUM to $19 billion.
In an echo of Betterment's success, its fierce competitor, Wealthfront, which lists $15.8 billion in AUM on its most recent ADV, has since added almost $10 billion and its AUM clocks in at more than $25 billion now, its spokeswoman Kate Wauck says. And, another new competitor M1 Finance has just under $4 billion in AUM but signed up more than 300,000 brokerage accounts in the first quarter, spokeswoman Jillian Smith says.  See: Taking on Schwab, Robinhood and Wealthfront, VCs keep throwing cash — now $153 million — at M1 Finance that it doesn't need to burn
Making a run
Betterment is not counting on the lift-all-boats stock market boom to continue forever, so it is being deliberate in growing its RIA custody and 401(k) units.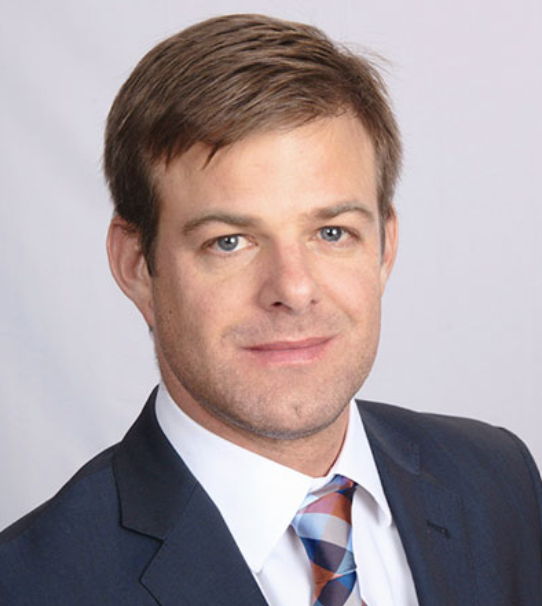 Jason Roberts: 'Getting 60% growth in a year is significant.'

Betterment's RIA asset inflows jumped 96% in the first quarter compared to the same three-month period a year before.
Its 401(k) unit also reports a leap — with nearly 1,000 plan sponsors now enrolled, a 60% leap from 12 months ago. See: Second Betterment exec departs as new CEO Sarah Levy orients to her first month on the job and is confronted by personnel matters
Betterment is taking an interesting run at a small and micro business — where costs run as much as four times higher than large plans — and have been ignored for decades by firms such as Fidelity, says Louis Harvey of Boston-based Dalbar, a financial services market research firm.  
"As a result, that market is vulnerable to a high efficiency, automated solution that is feature-rich. Add to that the fact that COVID-19 has forced everyone into a technology interface, and you have the perfect storm for Betterment," Harvey says.
While Betterment is considered a very small player, getting 60% growth in a year is significant,  says Jason Roberts, attorney and CEO of the Pension Resource Institute, a Columbus, Ohio, firm that consults on regulatory matters.  
"There's definitely some tailwinds with state mandates. That's driving more adoption of startup plans. They [Betterment] aren't fighting over an existing pool of plans changing recordkeepers," Roberts says. See: Vestwell is in and Ascensus is out in Oregon as mushrooming 'force-function' state retirement plans spark heated bids to recordkeep; RIAs are angling for a cut, too
Team focus
Levy, who is four months into her job (starting Dec. 9) as chief executive, may just have been in the right place at the right time. But co-founder and ex-CEO Jon Stein is crediting her vaunted marketing skills for some of the company's success. 
"In addition to accelerating hiring and growth, Sarah has focused the team, leaned into the company's strengths and tightened our product and messaging around our core value," Stein says. 
The company claims to provide a better investment platform for retail clients, retirement administrators and advisors by providing the tools and support they need to "invest better."
In a surprise move last December, Stein stepped aside as company CEO to make way for Levy, whom he personally found and hired.
Her overriding goal is to accomplish what he did could not do — launch an IPO. See: Jon Stein ousts himself as Betterment CEO and taps Sarah Levy, who joins an exclusive club of top women executives, with a mission — an IPO
Levy has little financial services experience but served as the long-time chief operating officer for Viacom Media Networks. She is known for her marketing skills. 
She actually joined the company months before she took over as CEO and had an immediate impact on key marketing and distribution initiatives, says Betterment spokesman Joe Ziemer. 
"If she's pushed any one area harder than the rest, it's likely 401(k), where she has prioritized partnerships and new distribution channels to drive that business even more aggressively," Stein says.
Expanding access
Levy headed up major partnership efforts to gain better traction for Betterment's 401(k) plan and its other programs.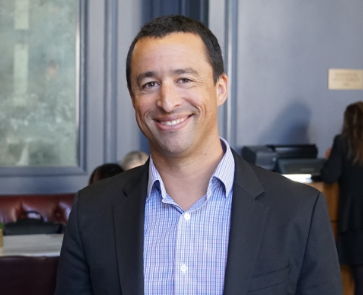 Mike Alfred: 'Betterment signed up a bunch of small businesses.'

In just the past month, Betterment signed partnership deals with Zenefits and Bennie to make its 401(k) retirement offering and a number of employee financial wellness tools available to their growing customer bases.
"One of the first things that Sarah prioritized was increasing distribution partners for our 401(k) platform, as evidenced by the recent Zenefits and Bennie announcements," said Ziemer. 
Bennie is an employee benefits brokerage platform that helps employers offer workers an integrated platform to control their retirement plan and other benefits. Zenefits is also an employee benefits platform
Betterment said it would be expanding access to retirement planning and financial wellness tools for small and medium-sized businesses. 
Levy is getting companies to sign up and at the same time individuals in those companies can get HSAs, savings plans, smart advice and financial guidance, Stein says. 
"Companies and our distribution partners, including our advisor community, many of whom now also sell Betterment 401k services, love the financial wellness solution," he adds. 

Profit drag
But Mike Alfred, who co-founded Brightscope, a San Diego financial information company that analyzes 401(k) data, says gaining a lot of small plans needs to be kept in perspective.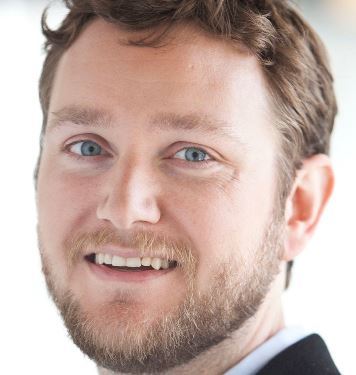 Jon Stein: 'She has prioritized partnerships and new distribution channels.'

"Fidelity has a bunch of plans that are single plans that are larger than Betterment's entire business. These plans dwarf the entire size of Betterment's retirement business," he says. 
Fidelity manages more than $2 trillion in retirement assets alone.
Betterment acknowledges most of the retirement plans are small and many are startups. The company doesn't state its average plan size, but Alfred suspects the company's average plan size has fallen.
"Betterment signed up a bunch of small businesses and the average plan size went down because most of them were startups with no assets. It drags down profitability but as part of a larger initiative, they're willing to lose money for the long term," he says. 
In a release, Betterment touts its simple online format and says it is gaining traction because of its new online self sign-up tools. The company says that more than 300 businesses have signed up for the 401(k) plan in the past year. 
Less is not more
While an online sign-up process is a smart move, Betterment is only one of many companies that provide such an option, says Roberts.
"This is not the only online setup. I work with recordkeepers all of the time who have an online way for new clients to sign up. There are varying degrees of automation." 
He also points out that if it truly takes just five minutes, that could mean choices are quite limited. 
"For a five-minute setup, I'd suspect they have curtailed plan design options. Part of the difficulty and confusion with starting a plan is these adoption agreements go on for pages and pages," he says.
There's information about eligibility and vesting and reigning in these options is the only way to streamline that down to a five-minute process." 
Betterment says the traditional 401(k) sales approach is arduous with a series of in-person interactions with salespeople that have been a "pain point" for businesses who want to sign up quickly. 
"This lengthy sign-up process is often a deterrent to providing a 401(k), particularly for time-strapped, small- to medium-business owners with no dedicated HR staff," Betterment's statement says.
But Alfred says the companies that oversee 401(k) plans understand the complexities in the retirement arena and that's essential. 
"You can't do the 401(k) business as an after-thought. You have to deeply understand every aspect of it," he says. 
In March, Betterment announced the purchase of Wealthsimple's U.S. book of business. The company will add more than 17,000 clients and $190 million in assets under management at the end of June.
Robinhood spin-offs
Betterment debriefed a number of its new investors in recent months and found they are 'Robinhood' investors who got educated after cutting their teeth with pure trading apps.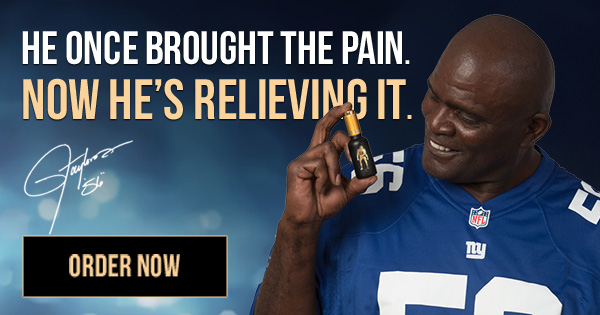 What Robinhood investors learned foremost is that investing is hard work. The investors also discovered that the brokerage simply does not offer IRA accounts and all its tax sheltering, the company said.
Investors are leaving places like Robinhood and joining other firms, says Lex Sokolin, a global co-head for financial technology at New York-based software firm ConsenSys. 
"We are now at the part of the cycle where there is legitimate counter-reaction to Robinhood, with users moving to companies like M1 and Public.com for stock trading. The brand values of these companies are longer-term aligned with people building wealth, rather than trading.
He adds that Betterment gains clients this way too. 
"Betterment probably benefits from some portion of that flow, especially for people who have accrued some stock market gains, and are looking to diversify."
For instance, Robinhood also doesn't make it easy for investors to keep track of their capital gains and losses — making it possible that they pay capital gains taxes on winning trades despite experiencing losses overall.
Robinhood doesn't use "specific-lot identification," a strategy used to lower taxes by choosing to sell shares that will reduce tax bills.
Instead, the broker's uses "first-in-first-out," or FIFO, accounting to determine which assets are sold first. 
"As people start to trade more often, they tend to realize not only how much time they're spending, but that it eventually becomes very complex when managing and minimizing taxes," Ziemer says.
"These investors believe in the power of investing, but often realize that there are better options in the marketplace that deliver a more managed and aligned experience." 
He admits that other competitors are also positioned to pick up investors disgruntled over bare-bones brokerage offerings but that Betterment benefits from being known, too, as a new online-first brand.
"In many ways, Robinhood and the other new trading apps can work alongside Betterment. Clients use us for their long-term goals and safety net, while they use a smaller portion of their money to trade on other apps." 
Robinhood's spokeswoman Nora Chan declined to comment.