Looking at his prolific celebrity career, Arnold Schwarzenegger, with his charismatic body and unique acting skills, carried many Hollywood films on his back. With films like The Terminator, Predator, Conan, and more, the star established his name beyond the bodybuilding arena. Although the star had already shifted his career toward the glitz and glamor of cinema, he was still the prankster everyone knew. During the shoot of his movie Predator, Arnold decided to trick one of his co-stars over a bottle of champagne.
ADVERTISEMENT
Article continues below this ad
Although Arnold left behind a successful bodybuilding career with 7 Mr. Olympia titles in his bag, transitioning into the film industry wasn't a problem for him. Hollywood welcomed him with open arms.
ADVERTISEMENT
Article continues below this ad
Arnold Schwarzenegger made a bet over his bicep
With his background in bodybuilding and multiple Mr. Olympia titles, Arnold's build was no joke. The star boasted a large physique and humongous biceps, something that would help him win a bet later. The movie brought together some of the most powerful men in the industry, including former football player Carl Weathers and ex-navy seal and wrestler Jesse Ventura. In fact, Arnold and Jesse shared a special rivalry off-screen in a battle of strength and muscle.
Since the cast needed to stay fit for the most part, hardcore workouts were a part of shoots. Amidst this, Schwarzenegger and Ventura would often compete to see who was the fittest. One day, the stars wanted to test their prized possessions – their biceps. They decided to "bet a bottle of champagne". The one with the biggest biceps would take the prize.
ADVERTISEMENT

Article continues below this ad
DIVE DEEPER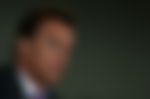 Ventura decided to go in prepared. Before measuring in, he asked around the wardrobe department about Arnold's size. When he realized it was smaller, he confidently went for the biceps measure. However, he was shocked when the former bodybuilder beat him fair and square! It turned out Arnold had instructed the wardrobe department to lie about his measurements to trick Ventura.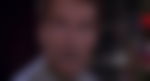 Arnold's mind games were not limited to bodybuilding alone! The star tricked his co-actor and won himself a bottle of champagne. A prankster with a quick-witted mind – that is Arnold's legacy in Hollywood.
Watch this story: Mr. Olympia Legends Arnold Schwarzenegger Vs Ronnie Coleman Body Comparision