Now in theaters, Paramount Pictures and Joseph Kosinski's highly anticipated, long-delayed action blockbuster romance Top Gun: Maverick sees Syracuse, New York, native Tom Cruise return to one of his most iconic roles, U.S. Naval Aviator Pete "Maverick" Mitchell, after over three decades. The picture has already generated rapturous reviews and festival buzz, and is poised to be one of the year's biggest hits.
To celebrate the release of Top Gun: Maverick, we've rounded up and ranked the very best Tom Cruise movies, from a filmography that spans over forty years. From decades of massive hits and audience favorites, and scarce few misses (there's The Mummy and that's about it), there's a case to be made that Cruise is the greatest living movie star. Where does Top Gun: Maverick rank in his mighty filmography? Here are the best Tom Cruise movies of all time, ranked. 
Related: Where to Watch Top Gun
Best Tom Cruise Movies
25. Vanilla Sky (2001)
For anyone who's seen Abre Los Ojos, the slicker Hollywood remake Vanilla Sky feels redundant. Cameron Crowe's dark sci-fi drama stars Cruise as a whiz kid publisher reeling from the aftermath of a car accident, questioning what's real what's not.
The Spanish original's low-budget grit is replaced with Americana pastiche, and the raw power is lost. Still, Vanilla Sky ultimately works and intrigues thanks largely to the strength of the script it's based on—and fine performances. Most memorable of all is a scene-stealing, darkly compelling Cameron Diaz. What could have been a more standard femme fatale is someone who feels genuinely, uncomfortably disturbed.
(Pictorial Press Ltd / Alamy Stock Photo)
24. American Made (2017)
In American Made, Cruise reunites with his Edge of Tomorrow director, Doug Liman (The Bourne Identity, Mr. and Mrs. Smith), in an international escapade based on the outrageous (and real) exploits of a hustler and pilot unexpectedly recruited by the CIA to run one of the biggest covert operations in U.S. history. There's cynicism and bravado on display here in equal measure, and Cruise's performance is fascinating.
(DreamWorks)
23. War of the Worlds (2005)
Steven Spielberg delivers some truly frightening, sustained set pieces in a modern-day update of the H.G. Wells that showcases the director in full command of his formidable powers, at least until the final act doesn't score a perfect dismount. This is the filmmaker's most recent collaboration with star Cruise.
Related: Tom Cruise's Net Worth 
22. The Outsiders (1983)
Francis Ford Coppola's bildungsroman about teen gangs who become involved in murder and tragedy, from S.E. Hinton's novel of the same name, united a staggering ensemble of stars-on-the-rise including Cruise, Patrick Swayze, Matt Dillon, Emilio Estevez, Rob Lowe, Ralph Macchio and Diane Lane. Though the film has received criticism for its script and characterizations that only go so deep, the performers all received praise. The Outsiders has a considerable cult following to this day.
In 2005, over 20 minutes of new footage was restored, and the film was re-released as The Outsiders: The Complete Novel.
21. Mission: Impossible III (2006)
Six years after M:I-2 overindulged in wall-to-wall craziness with not enough substance or emotional center, J.J. Abrams made things personal in the threequel where Hunt falls in love, only to see his wife Julia (Michelle Monaghan) be abducted at the whim of sadistic international arms broker Owen Davian (Philip Seymour Hoffman).
Quality control on this franchise has been remarkable in this series. Though box office receipts for part three were slightly lower than before, reviews were generally a bit better. MI:III perhaps doesn't have as unique a sense of visual identity as its predecessors (De Palma and Woo are about as distinct as they come), but this entry has a beating heart and immediacy they mostly lacked. The best part? That's a no-brainer. Philip Seymour Hoffman is the best villain in the franchise.
(Paramount Pictures)
20. The Firm (1993)
At a time when Cruise's star status had grown so immense a legal thriller qualified as a summer blockbuster, Sydney Pollack's film from John Grisham's novel grossed a huge $270 million, the highest-earning R-rated film of 1993. Cruise shines as an idealistic law school grad who discovers too late that his firm is hopelessly crooked.
With a smashing ensemble cast including Gene Hackman, Holly Hunter, Jeanne Tripplehorn, Ed Harris, David Strathairn, Hal Holbrook—and Wilford Brimley as an against-type villain, overlong and unapologetically complex The Firm is an imperfect triumph of nuts-and-bolts filmmaking from top-tier talent behind and in front of the camera.
(MGM/UA)
19. Rain Man (1988)
Cruise and Dustin Hoffman star in Barry Levinson's touching road drama, the highest-grossing motion picture of 1988. Cruise stars as a shady operator who learns of his autistic brother (Hoffman)'s existence when his late father nixes him from his will. Rain Man won Berlin Film Festival's Golden Bear, as well as four Oscars including Best Picture, as well as Best Actor for Hoffman.
(Buena Vista)
18. The Color of Money (1986)
Cruise stars opposite Paul Newman, returning as "Fast Eddie" Felson from 1961's The Hustler. Widely considered a rare miss for director Martin Scorsese, The Color of Money sees the pool hustler take a hotshot pupil, then eventually tire of his immature antics. Before legacyquels were really a thing, The Color of Money was a legacyquel to a timeless masterpiece (maybe the best sports movie ever made), and it suffers by comparison.
On its own merits—one of the greatest of which is the dynamic of Cruise and Newman—it's worthwhile entertainment. Minor, less personal Scorsese is still captivating, with complicated relationships and even some tension. Newman won a Best Actor Academy Award.
Related: Best Movies About Addiction and Alcoholism
(Paramount Pictures)
17. Mission: Impossible: Rogue Nation (2015) 
This is the moment writer/director Christopher McQuarrie took the series' reins. He brought Mission: Impossible a sophistication and elegance reminiscent of the James Bond movies at their best, without losing the fun. And Cruise arguably outdid his Burj Khalifa stunt by strapping himself to an Airbus 400 as it taxied and soared into the sky.
If franchise-low MI:-2 (a rare miss) awkwardly borrowed from one of Alfred Hitchcock's best (Notorious), Rogue Nation pays proper homage to The Master via a sumptuous, spine-tingling fight sequence within Vienna's State Opera House. Paramount and Skydance transformed the historic venue, standing since 1869, into an IMAX theater for Rogue Nation's July 2015 premiere. That's showmanship.
(Paramount Pictures/Archive Photos/Getty Images)
16. Top Gun (1986)
Tony Scott's crowd-pleasing romance flew Tom Cruise's star to the highest of highs. As a hotshot young aviator training at Top Gun Naval Fighter Weapons; School, Cruise stars opposite Val Kilmer, Kelly McGillis, Meg Ryan, Anthony Edwards and Tom Skerritt. It's also an Oscar winner for Best Original Song: Berlin's "Take My Breath Away." This is still probably the best part of the movie.
Top Gun is a little corny today; it was a little corny then. It's also a crackling classic with real heart.
Related: 50 Top Gun Quotes
(Columbia Pictures)
15. A Few Good Men (1992)
You can handle the true statement that Rob Reiner's film from Aaron Sorkin's 1989 play remains a gripping, star-studded exemplary legal thriller all these years later. Praised above all for the performances of Cruise, Demi Moore and Jack Nicholson, A Few Good Men is about the court-martial of two Marines charged with murdering a colleague.
Cruise's movies have been immensely, consistently popular with wide audiences for decades. A Few Good Men is one of fewer than 60 films since 1979 to receive CinemaScore's coveted "A+" rating from audiences polled upon release.
(DreamWorks/Paramount)
14. Tropic Thunder (2008)
As far as the archetype of the abusive official goes, it's never been funnier than Les Grossman. As the foul-mouthed, insolent film executive (no doubt informed by decades operating at the highest level in the film business), Cruise arguably ultimately steals Ben Stiller's showbiz satire, even though Robert Downey Jr.'s "never go full—" Kirk Lazarus got a lot of the press, and a well-deserved Oscar nod.
Centered on A-list movie stars of varying heritage who wind up stranded in the middle of a real war zone, Tropic Thunder is a riot that holds up today, one of the aughts' funniest.
(Francois Duhamel/Sygma via Getty Images)
13. Interview With the Vampire (1994)
This is Cruise's first and only horror movie, and he knocked it out of the park. Cruise and Brad Pitt star in the most famous Anne Rice adaptation. Neil Jordan's box-office hit also announced the attention-grabbing talents of young Kirsten Dunst, nominated for a Golden Globe for Best Supporting Actress.
(Paramount Pictures)
12. Mission: Impossible (1996)
Brian de Palma is a master of unforgettable, operatic set pieces: the shootout on the steps of Union Station in The Untouchables, the prom scene in Carrie, the shock ending of Blowout, the list goes on. He was an unexpected but ultimately inspired choice to helm 1996's franchise starter, and his stamp of directorial bravura is unmistakable.
Mission: Impossible was released in a golden age of special effects—when computer-generated imagery was a new innovation, sparingly used. Mission: Impossible's climactic helicopter vs. train sequence through the Britain-France Chunnel, though technically preposterous, still stands up today as pure visual candy. The most common criticism directed at the original Mission is that its plot is too hard to follow—maybe even flat-out incomprehensible. It's hard to complain about that when the entertainment value is this high.
DAY 50 (David James/Warner Bros.)
11. Edge of Tomorrow (2014)
Released at a time when Tom Cruise's public image was controversial, Doug Liman's spectacular, exciting war thriller wasn't the hit it deserved to be. Emily Blunt stars in the uncommonly gripping shoot 'em up about a PR man-turned-soldier stuck in a time loop. Development of a sequel has been on and off for years.
Related: The Iceman Is Worth How Much? A Look At Val Kilmer's Net Worth and How He Earned It
Top 10 Tom Cruise Movies

10. Mission: Impossible — Ghost Protocol (2011)
Brad Bird had previously only directed animated fare, but anyone who'd seen The Incredibles surely knew Bird was the perfect fit for MI:4. Film critic Roger Ebert would use a term sometimes: "Bruised Forearm Movies" — the kind of filmgoing event where you're constantly clutching the arm of your date. This is that. Big time. The action is unrelenting, and graceful. Also—Ghost Protocol is hilarious, thanks to Simon Pegg.
Cruise's dedication to his craft is the stuff of legend. His ascent of Dubai's 2,722-foot Burj Khalifa, the world's tallest structure, set a new high-water mark for stunt work. Of course, he continues to dance around that mark with each subsequent movie he's in.
(Universal Pictures/Getty Images)
9. Born on the Fourth of July  (1989)
After breakout blockbuster successes had made him a household name for years, Cruise garnered his first Oscar nod as Vietnam war vet Ron Kovic opposite Willem Dafoe and Kyra Sedgwick. Bruising, controversial Born on the Fourth of July received eight Oscar nods including Best Picture. Oliver Stone (himself a Vietnam veteran) won for Best Director.
In 2021, Cruise returned all three Golden Globes he's won (including a Best Actor award for this picture) to the Hollywood Foreign Press in light of controversies surrounding lack of diversity.
(Paramount Pictures)
8. Top Gun: Maverick (2022)
Believe the hype. Top Gun: Maverick is the perfect American blockbuster. It plays like as much a legacy sequel to the 1986 film as to 40 years of Tom Cruise movies, with the best of what we've come to expect from Hollywood's most consistent star accounted for. This is the most urgent reason to go to a movie theater in years, a more spectacular and gratifying experience than similarly delayed No Time to Die.
The heart is always what made the original film resonate, and Maverick builds on it in unexpected, fulfilling ways. There's loss and romance, getting older and forgiveness. The action is groundbreaking, armrest-gripping and heart-pumping stuff, though ultimately nothing can match the power of Cruise's on-screen reunion with Val Kilmer's "Iceman" Kazansky, which is handled perfectly. Cruise is still operating at the peak of his powers, and Maverick is the best movie of 2022 so far.
(Warner Bros./Getty Images)
7. Risky Business (1983)
Tom Cruise has grabbed the side of a plane as it soared through the skies. He's clung to the side of a cliff. He's piloted assorted aircraft. He's defied death again and again. Still, if there is a single most iconic visual in his filmography, it's a 21-year-old Cruise dancing around a living room in his underwear to Bob Seger's "Old Time Rock & Roll."
Risky Business is so good it hasn't been overshadowed by one of cinema's most memorable dance numbers. A satire about sex and 1980s capitalism, Paul Brickman's electrifying comedy stars Cruise (opposite Rebecca De Mornay and Joe Pantoliano) as a preppy youth who runs hires a hooker and wrecks a Porsche while his parents are out of town. Unafraid of dark themes while blissfully aware of the privileged specificity of its world and characters, Risky Business is one of the best comedies ever made.
Related: 100 Movie Trivia Questions (With Answers) 
Tom Cruise and Nicole Kidman in 'Eyes Wide Shut' (Warner Bros.)
6. Eyes Wide Shut (1999)
About as chilly as a Christmas movie can be, Stanley Kubrick's final film is an intense drama about the one-night sexually-charged odyssey of a New York doctor (Cruise) whose wife (Nicole Kidman) has confessed to fantasizing about another man. Kubrick died six days after showing his final cut to Warner Bros., and in order to avoid an NC-17 rating, the film received extensive edits (the original, far superior cut is now widely available on DVD and streaming).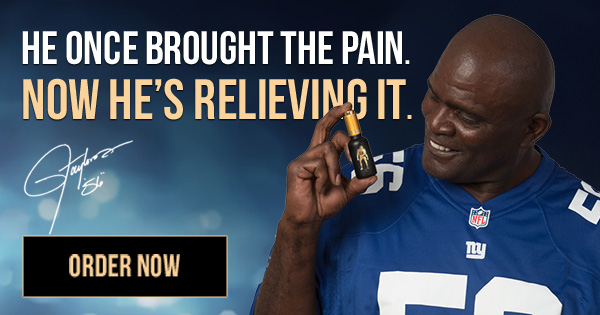 Though Kubrick was long-known as the master of torturously long takes and shoots, he outdid himself with Eyes Wide Shut, and at 400 days of principal photography the film holds the Guinness World Record for longest film shoot ever. Dismissed by some critics in its time, Eyes Wide Shut is now seen as essential, challenging Kubrick. It was the director's favorite of his features.
Related: Best Alternative Christmas Movies of All Time
(New Line Cinema)
5. Magnolia (1999)
A startling pivot from the action fare and (admittedly, uncommonly good-looking) everymen he was best known for, Cruise explored brutally captivating territory in Paul Thomas Anderson's brilliant, divisive ensemble follow-up to Boogie Nights, about 10 intersecting lives in the San Fernando Valley.
As Frank TJ Mackey, who gives an obscene seminar about how guys can score girls—and is more than what he seems—Cruise's performance runs from smarmy to hilarious to utterly heartbreaking. A death-bed confrontation late in the film represents the finest acting of Cruise's career, so emotionally violent it could come with a surgeon general's warning. Magnolia won the Golden Bear at Berlin's International Film Festival.
4. Jerry Maguire (1996)
Cameron Crowe's oft-quoted dramedy channels the great work of Frank Capra, with a selfish protagonist undergoing a crisis of conscience. Cruise plays a humbled, determined sports agent. Jerry Maguire features a breakout turn from Renée Zellweger, and Cuba Gooding Jr. swept awards season as a high-energy Arizona Cardinals wide receiver. A deeply American movie that's non-stop hilarious, Jerry Maguire is a pitch-perfect, all-timer of a love story.
Related: Best Romantic Comedies of All Time 
Tom Cruise in MISSION: IMPOSSIBLE – FALLOUT (Paramount Pictures)
3. Mission: Impossible — Fallout (2018)
Easily one of the top ten action films ever made, probably top five. Much has already been said about the envelope-pushing action in Fallout (helicopters! gunfights! punching!), so let's take a moment here to talk about the screenplay:. It must be heralded as an invaluable factor in Fallout's greatness. Christopher McQuarrie won an Oscar for writing The Usual Suspects, and here he's concocted an uncommonly intelligent, inventive popcorn thriller. Double-crosses and tested alliances have always been a staple of the series; in Fallout, every character's motivation and values are finely drawn and comprehensible.
As an added bonus, Fallout truly outdoes all previous entries in terms of spectacle, but what's most important is that we've never cared so much about Ethan Hunt. This series has generally, gradually been getting better and better; Fallout is a giant leap.
(DreamWorks)
2. Minority Report (2002)
Top-tier Spielberg. Cruise is at his most riveting, screen-commanding as a cop of the future fighting to clear his name in an electrifying adaptation of Philip K. Dick's book about the ethics of fighting crime before it happens. Minority Report is a Hitchcockian "wrong man" yarn, a Philip K. Dick fable, with Spielberg's stamp and lively touch all over it. This is what we so rarely get but always hope for when we go to the movies.
(DreamWorks/Paramount)
1. Collateral (2004)
Master of the pulse-pounding crime thriller, Michael Mann has made multiple genre classics, arguably none better than his streamlined, character-rich masterpiece Collateral. This is also a career-high point for Cruise, who plays a sociopathic hitman who entangles a mild-mannered cabbie (Jamie Foxx, Oscar-nominated for this the same year he won for Ray) in an L.A. killing spree. Collateral is equal parts armrest-gripping excitement and meaty, uncomfortable philosophy. Soaked in neon on digital video (years before it was the norm), Collateral is also the best, most truthful movie ever made about nighttime in Los Angeles.
As for Cruise's performance: Collateral sees the danger and fire, the relentlessness in the performer (how many of us are willing to strap ourselves to a plane?) and turns it into poison. It's a terrifyingly realistic turn, a killing machine that's still recognizably human, in a dreamy thriller that's about as thrilling as it gets.
Top Gun: Maverick is now playing in theaters nationwide.
Next: check out the 100 best movies ever made, ranked.