The cast of actors can make or break a movie. It's all well and good having a fantastic script, but if the actors can't convey the required emotions, it's likely you'll find the project dead in the water. It would also be naive to deny that actors with a certain level of star power are going to be bigger draws and entice more viewers to the movie. Obviously, it's not the only contributing factor to a movie or franchise's success, but it certainly helps.
Regardless of the motive — whether to utilize the actors' star power or if they're genuinely the best for the role, or both — assembling impressive casts of A-listers is nothing new in Hollywood. Perfect examples of such can be seen if we look back to the days of The Rat Pack, which saw the likes of Frank Sinatra, Dean Martin, and Sammy Davis Jr, among others, appearing in multiple movies together or to the Great Escape which starred megastars Steve McQueen, Richard Attenborough, and Charles Bronson. Below is a list of 10 movies that feature the most impressive casts ever assembled. (Please note: despite pretty much every actor active at the time appearing in it, Movie 43 has been omitted from the list, because it's hard to justify its existence as an actual feature film).
Related: Best Movies Featuring an Ensemble Cast, Ranked
10

The Departed
Warner Bros.
The Departed is a fine film. One of the greatest ever, in fact, and remains to date legendary director Martin Scorsese's only Oscar win for Best Director. It also won Best Picture, Best Adapted Screenplay, and Best Film Editing. Aside from a brilliant director and script, it also benefits from a fabulous cast. The brash Boston-based gangster romp saw a number of actors on the cusp of legendary status, including Matt Damon, Mark Wahlberg, and Leonardo DiCaprio, sharing the screen with true icons of cinema like Jack Nicholson, Martin Sheen, and Ray Winston. Featuring Scorsese's trademark violence, rocking soundtrack, and epic, twisting plot, The Departed is a movie that works on so many levels and deserves all the success it achieved.
9

Tropic Thunder
Dreamworks Studios
Tropic Thunder received numerous accolades, including an Oscar nod for Robert Downey Jr.'s performance and Golden Globe nominations for both him and Tom Cruise. It has also gone down as one of the most controversial movies of all time as well, with some finding Downey Jr.'s use of blackface, Ben Stiller's portrayal of the mentally handicapped, and Cruise's overly stereotyped Jewish character, particularly offensive and insensitive. Controversy aside, the premise is certainly intriguing. It follows a group of actors, who, while shooting a Vietnam War film in a jungle, encounter real danger and have to rely on what they've learnt from acting to survive. In essence, the movie acts as a parody of the Vietnam War epic of the past. The movie also features what is probably the greatest cast ever put together for a comedy movie, including Jack Black, Ben Stiller, Robert Downey Jr., Tom Cruise, Steve Coogan, Bill Hader, Matthew McConaughey, Danny McBride, Nick Nolte, and more celebrity cameos than you could shake a stick at.
8

Shark Tale
DreamWorks
DreamWorks Animation movies have a long history of compiling huge casts of Hollywood mega stars to lend their voices to its animations in order to give them that extra character. Most of the time, it tends to pay off as they've developed a strong reputation for creating some of the most enjoyable and financially successful animates movies in the business. Although it's not always the case, Shark Tale features what is arguably their most impressive cast, yet it was met with lukewarm reactions from fans and critics alike. Will Smith plays the entrepreneurial lead shark Oscar. Alongside Smith were two of Hollywood's most sought-after leading ladies at the time, Renee Zellweger and Angelina Jolie. It also stars Jack Black, Robert DeNiro, Martin Scorsese, Ziggy Marley, Doug E Fresh, as well as musical cameos from Christina Aguilera and Missy Elliot.
7

The Lord of the Rings: The Return of the King
New Line Cinema
When it comes to a cast of pure talent and industry legends The Lord of the Rings is rivaled only by The Harry Potter Series. The Return of the King brings together the likes of Ian McKellen, Sean Bean, Viggo Mortensen, Christopher Lee and casts them alongside a slew of talented young actors on the cusp of super stardom, including Elijah Wood, Orlando Bloom and Liv Tyler.
Related: These Are the Best Lord of the Rings Characters, Ranked
6

Ocean's Twelve
Warner Bros.
The original Ocean's Eleven featured an impressive ensemble cast starring some of the biggest names of the time, including Frank Sinatra, Dean Martin, and Sammy Davis Jr. The sharp and stylistic 2001 remake from Steven Soderbergh blew our collective minds by managing to assemble the most impressive (and glamorous) cast of A-listers Hollywood had ever seen consisting of George Clooney, Brad Pitt, Matt Damon, Don Cheadle, Andy García, Bernie Mac, Casey Affleck and Julia Roberts. The sequel Ocean's Twelve managed to retain the cast and the fun and energy of the original, and turn it up to, well, 12. Catherine Zeta-Jones joined the main ensemble along with Eddie Izzard in a supporting role. There were also cameos from Topher Grace, Robbie Coltrane, and Bruce Willis himself.
5

The Outsiders
Zoetrope Studios
This iconic coming-of-age drama directed by Francis Ford Coppola boasts one of the finest casts of all time. What makes The Outsiders special is, at the time of its release, none of the actors were at the level of A-list superstardom they found themselves at in the following years. Tom Cruise, Emilio Estevez, Matt Dillon, Ralph Macchio, Patrick Swayze, and Rob Lowe, later branded as the 'Brat Pack', would soon find themselves the subjects of posters adorning the walls of millions of teenage girls across the globe. A sterling performance from Diane Lane also helped set her career trajectory. Interestingly, Nicolas Cage also made a very early and uncredited appearance in the movie.

4

Harry Potter and the Prisoner of Azkaban
Warner Bros. Pictures
The Harry Potter film series was unfathomably successfully, which obviously has a lot to do with the beloved source material, but it certainly didn't hurt that the cast was made up of a who's who of the finest actors the United Kingdom has to offer. Classically trained thespians and industry legends, like Gary Oldman, Alan Rickman, Robbie Coltrane, Emma Thompson, Michael Gambon, Julie Walters, Maggie Smith, Warwick Davies, Lenny Henry and Timothy Spall (to name but a few) appear alongside the young lead cast of Emma Watson, Daniel Radcliffe, Rupert Grint and Tom Felton, who by Harry Potter and the Prisoner of Azkaban had established themselves as stars in their own right.
Related: Here's Every Harry Potter Movie, Ranked
3

The Expendables 3
Lionsgate
The Expendables is the brainchild of action mega-star Sylvester Stallone, in which he brought together every major action star of the last 40 years and put them in a load of high-octane action sequences. There are currently three movies in the series, and in all honesty, any one of them could have made the list. Unfortunately, The Expendables 3 does lack the amazing Bruce Willis appearances of the last two, as well as Jean-Claude van Damme and John Travolta's from the second and Chuck Norris and Danny Trejo's from the first. There is, however, the addition of legends Harrison Ford, Wesley Snipes, Antonio Banderas, Mel Gibson, and professional fighter Ronda Rousey. Once combined with the existing cast of Sly Stallone, Jason Statham, Jet Li, Mickey Rourke, Arnold Schwarzenegger, Terry Crewes, Dolph Lundgren, you've got the most impressive cast of action stars ever seen!
2

Anchorman 2: The Legend Continues
Paramount Pictures
It quickly became apparent that the outrageous and irreverent humor of Anchorman had led to more than just another frat boy party flick. The movie garnered praise across the board and still remains one of the most quoted movies to this day. A decade later, Will Ferrell and co had the unenviable task of trying to create a sequel that could match its predecessor's success and impact. While Anchorman 2: The Legend Continues was entertaining enough, it seems their solution was to focus entirely on trying to get every single celebrity they could think of to appear in the movie. The fantastic news team from the original (Will Ferrell, Steve Carell, Paul Rudd, David Koechner, and Christina Applegate) all make a triumphant return with additional supporting cast members James Marsden and Kristen Wiig. While the first movie did have its fair share of high-profile cameo appearances, The Legend Continues went all out with Will Smith, Harrison Ford, Sacha Baron Cohen, Drake, Kirsten Dunst, Jim Carrey, Tina Fey, Liam Neeson, Amy Poehler, Vince Vaughn, and Kanye West all making brief but memorable appearances. This movie could have easily been number one on this list but given that the movie's cameo appearances are so minor, it didn't seem fair.
1

Pulp Fiction
Miramax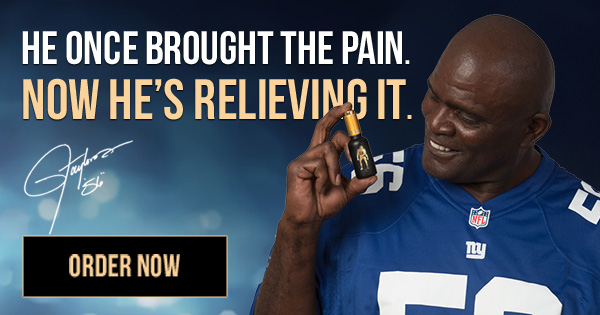 Pulp Fiction is widely regarded as one of the greatest movies of all time and for good reason. Pretty much every aspect of the movie is delivered to perfection, from the punchy dialogue littered with pop culture references, still quoted by movie buffs over 25 years later, to the twisty-turny non-linear interweaving storylines to the ironic combination of humor and strong violence. Although most of this is down to the writer/director and his unique vision, it couldn't have been executed as successfully as it was without one of the finest casts of actors ever assembled. The audience is treated to a masterclass in quality acting from the likes of Bruce Willis, Christopher Walken, Samuel L Jackson, Harvey Keitel, Uma Thurman, Ving Rhames, Tim Roth and John Travolta. Travolta and Jackson, in particular, have been praised for their cooler than cool portrayals of a pair of calm, collected, and mass murdering hitmen.
Best Movies Featuring an Ensemble Cast of Women Characters
Read Next
About The Author
Matthew Watkins
(61 Articles Published)

Movie geek, musician and all round nice guy…
More
From Matthew Watkins