At just 25 years old, Lucas Hedges has already made his mark on the film industry. From supporting roles in Ladybird and Mid90s to center-stage performances in poignant dramas like Boy Erased and Ben is Back, Hedges is a masterful presence on the screen. Even as a supporting actor, Hedges has always been one to watch out for, expressing his ability to portray emotional depth and enact heart-wrenching dramatic scenes with his Oscar-nominated performance in Manchester by the Sea at just the age of 20.
Asides from those listed below, honorable mentions for top Hedges performances include his roles as Robbie in Three Billboards Outside Ebbing, Missouri, Luke in Waves, and Redford in Moonrise Kingdom.
RELATED: From 'The 400 Blows' to 'Lady Bird': 9 Essential Coming-of-Age Films for a Heavy Dose of Nostalgia
Jared Eamons – Boy Erased (2018)
Image Via Focus Features
Boy Erased is one of Hedges' most widely acclaimed films. As a film adaptation of a memoir by Garrard Conley, Boy Erased tells the story of a young teenager from Arkansas who is forced to attend a Christian anti-gay conversion camp. Hedges plays the role of Jared Eamons, the son of a Baptist preacher, who must unwillingly participate in the church-supported conversion program after being outed to his parents.
Despite working alongside huge names in the film industry, like Nicole Kidman and Russell Crowe who are cast as his parents, Hedges manages to steal the show through a deeply sensitive portrayal of Jared's painful experiences, allowing audiences to appreciate the isolation and confusion felt by LGBTQ teens in religious communities. Hedges plays the role of Jared with depth and empathy, conveying the character's sense of shame, his love towards his parents despite everything, and underlying throughout the film's ups and downs, his urge to break free.
COLLIDER VIDEO OF THE DAY
Patrick Chandler – Manchester by the Sea (2016)
Image Via Amazon/Roadside Attractions
The film that brought Hedges to worldwide recognition, Manchester by the Sea itself is a beautifully shot, carefully written drama about a handyman, Lee Chandler (Casey Affleck), who receives a phone call alerting him to the death of his brother in his hometown, Manchester-by-the-Sea. Lee must face returning to the place that is marked by his own personal tragedies involving the death of his own children, and face the consequences of being made the legal guardian of his teenage nephew, Patrick (played by Hedges). Inarguably, the theme of tragedy and guilt is most prominent throughout the film, but Affleck and Hedges both successfully and continually draw back to the theme of family as well, offering a sense of hope to viewers in an otherwise tragic story.
Hedges effectively plays the part of a teenager who doesn't seem to be confronting his own grief, seemingly continuing with his own life and friendships with not much of a change even after the death of a central family figure. In fact, there is only really one scene in the film that can be pointed to where Patrick cries and displays an obvious sign of grief towards the loss of his father. However, it is exactly this element of subtlety that makes Hedges' performance truly remarkable, highlighting the way that teenagers deal with family tragedies differently to adults, while also allowing audiences to appreciate the level of comfort and familiarity that his Uncle Lee provides for Patrick, so much so that he seems to not fully realize his father's absence until his uncle, too, has to leave. It is clear why Hedges was so widely commended for this performance.
Ben Burns – Ben is Back (2018)
Image Via Roadside Attractions Lionsgate 
Written and directed by his own father, Peter Hedges, Ben is Back showcases the true extent of Hedges' emotional scope as a young actor as he steps into the role of Ben Burns with a performance that seems to extend beyond his own years. Hedges certainly seems to be cast as a troubled young man in despair often, but with each role, he also invites a new element of emotional subtlety that makes the stories all the more moving as they play out on screen. As Ben, Hedges embodies the role of a teenager who is struggling with drug addiction, shown at the start of the film as leaving rehab to spend time with his family on Christmas. We immediately see the close bond between Ben and his mother, in particular, an intensely dramatic role played fantastically by Julia Roberts.
Importantly, this film doesn't hide away from revealing the dark world of addiction outside of the often too-narrowly-focused-upon middle-class suburbs. Hedges' impeccably portrays the struggle Ben is facing with his dependency on drugs, but also on a deeper level, the difficulty that comes with having to navigate these two starkly different worlds as he and his mom search navigate an underground world of street dealers,
Ian – Mid90s (2018)
Image Via A24
Jonah Hill's directorial debut, Mid90s, is not your average coming-of-age film. Instead, it reveals all of the good and the bad of teenagers – in an unflinchingly honest light. Beautifully-shot scenes of a group of young teens skating through the streets of sunny Los Angeles make up the majority of this film, giving it a unique documentary-like flair. Accompanied by dreamy backing music and sunny imagery, Mid90s manages to effectively capture scenes of teenage boys offering each other comradery in difficult times. Contrasting these elements of hope, we often see much darker scenes crop up throughout the film that show the group of friends engaging in harder-to-watch, toxic masculinity-induced behaviors.
Unlike his other roles, Hedges takes the form of a villain-like character in Mid90s, playing the abusive older brother, Ian, of main character, 13-year-old Stevie (Sunny Suljic). The fact that Hedges effortlessly takes on the role of a "bad guy," as compared to his other past characters, could be pointed to as an achievement in itself, showing the actor's range and skillset. As always, Hedges brings another deeper, multifaceted element to his performance that allows viewers to appreciate Ian's own loneliness and difficulties, leaving us almost empathetic even for a character who is essentially shown to be a bully.
Otis – Honey Boy (2019)
Image Via Amazon

Honey Boy tells the story of Shia LeBeouf's own troubled upbringing and early adult years, as he deals with the long-lasting effects of his father's harsh and unusual parenting. Here, Hedges takes on a leading role as fictional character Otis, representing LeBeouf as a 22-year-old. Hedges' scenes in this film mostly convey Otis' journey through rehab as he faces his own mental health issues – with Noah Jupe playing the "young Otis" in his childhood years.
At the start of the film, we see Hedges play Otis as a typically privileged movie star, overindulging and getting DUIs. However, this quickly evolves into a more layered depiction of a young man who is contending with difficult circumstances, including having to confront his own less-than-ideal childhood. Remarkably, through all of these emotional scenes, Hedges also effectively personifies the chatty, comedic, and at times temperamental characteristics of LeBeouf himself, adding to the biopic and almost documentary-like style of the film. Another one to watch for a gritty, honest performance by Hedges.
Malcolm Price – French Exit (2020)
If you want a break from the teary dramas Hedges is often cast in, this film is the one for you! French Exit is a surreal comedy-drama about a wealthy Manhattan socialite and her 20-something son. In fact, "French Exit" is a phrase that refers to the act of leaving a situation without any warning – which in effect, forms the premise of the film, as the mother and son duo suddenly leave behind their luxury lifestyles in New York after using up the last of their inheritance funds, to take up residence in a friend's tiny Parisian apartment.
Hedges plays Malcolm, son of privileged but unusual socialite Frances Price, played with just the right amount of eccentricity and oddity by Michelle Pfeiffer. Even cast alongside an actress of such long-standing in Hollywood, Hedges fits right in, and it is hard to imagine anyone else playing Malcolm in his place. In a rarer viewing, we see the light-hearted, quirkier side of the indie-film star, who is never once present in the film without being peculiarly dressed in a full tuxedo.
Hedges perfectly captures Malcolm's genuine admiration for his strange and impulsive mother, watching in awe as she lights a restaurant table on fire because of a rude French waiter, helping viewers to better understand why he seems to blindly drop everything and follow her halfway across the world. Still though, even in a film filled with surreal scenes, least of which is when a medium summons Malcolm's dead father during a séance – who is now inhabiting the body of the family cat – Hedges still has a go at tugging on our heartstrings with a tearful speech about his absent father.
Danny O'Neill – Lady Bird (2017)
Image Via A24
On another rare occasion, Hedges makes an appearance in a comedy-drama – as Danny O'Neill in Lady Bird. Danny is the first boyfriend of Christine "Lady Bird" McPherson (Saoirse Ronan), the film's melodramatic teen protagonist, where the two enact all the traits of an awkward and innocent high-school couple that you want to see in any coming-of-age film. Except for just one crucial scene – where Christine finds out that Danny is gay.
Lady Bird is a beautifully-made film, rightly getting nominated for several Academy Awards for acting talent as well as direction and cinematography. Through this supporting character role in Lady Bird, which is filled with a hugely multi-talented cast in general, Hedges' performance seems to effortlessly reflect the full emotional spectrum of the film as a whole; light-hearted humor alongside layered emotional depth. From comedic remarks that reflect awkward teenage moments, "You know, you can touch my boobs, right?" "I know. It's just that I respect you too much for that," to his sensitive portrayal of a young man who has just been outed unwillingly, Hedges is simply a delightful addition to this Oscar-nominated great.
'Let Them All Talk' Review: A Circuitous Character Drama That Never Hits Its Mark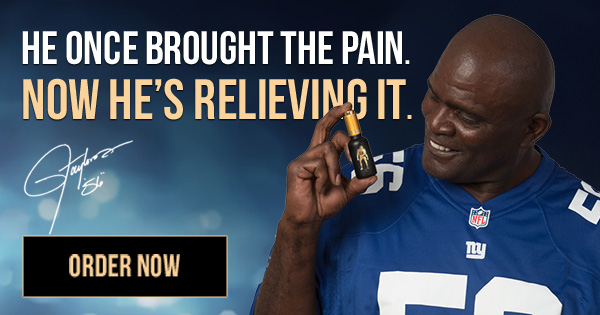 Steven Soderbergh's new movie consciously avoids direct conflicts but feels largely inert as a result.
Read Next
About The Author
Ayesha Pindoria
(4 Articles Published)

Movie & TV Features Writer
More
From Ayesha Pindoria
Subscribe to our newsletter
Sign up for Collider's newsletter for exclusive news, features, streaming recommendations and more
Click here to subscribe