Lucas Hedges has starred in some of the most successful and acclaimed films from the past twenty years — and he's not even 30 years old. With almost every movie he's been in getting nominated for an Academy Award, it's safe to say Hedges has a bright career ahead of him. At his young age, he has already worked with some of the best directors in Hollywood including Kenneth Lonergan, Greta Gerwig, Martin McDonagh, and Wes Anderson, in addition to acting next to legends like Meryl Streep and three-time Oscar-winner Frances McDormand.
Regardless if it's a leading or supporting role Hedges is playing in a film, every performance is authentic and serves a great purpose to the film as a whole. Hedges is a native New Yorker and son to filmmaker Peter Hedges, which almost makes it seem as though he was destined for a career in movie making. Here are all of Lucas Hedges best movies, ranked.
Related: These Are the Best Timothee Chalamet Movies, Ranked
7

Ben is Back
Peter Hedges's 2018 drama Ben is Back stars Academy Award-winning actress Julia Roberts and his son Lucas Hedges. Lucas plays a 19-year-old drug addict whose mother (Roberts) does all she can to keep her son clean when he returns home from college for Christmas. Director Peter Hedges is well known for his acclaimed films What's Eating Gilbert Grape, Dan in Real Life, and The Odd Life of Timothy Green. Ben is Back received an 81% critics score on Rotten Tomatoes and was praised by audiences.
6

Boy Erased
Lucas Hedges most commonly stars in dramas that deal with serious real-life issues such as drug abuse, loss, and police brutality. In Boy Erased, which is based on a true story, Hedges plays a young man named Jared Eamons, who is outed as gay to his very religious parents. Once he realizes that he might lose his family, friends, and home, he feels pressured to attend a conversion camp. Hedges stars alongside the incredibly talented Nicole Kidman, Russell Crowe, and Joel Edgerton.
5

Let Them All Talk
There is no doubt that Meryl Streep is one of the most brilliant and sought-after actresses of her generation. We are constantly hearing stories from actors and directors talking about the intimidation they feel working with Streep due to the fact that she is so inspiring and talented but, in Let Them All Talk, Lucas Hedges rises to the occasion. Critics have raved about the pair's chemistry and the fact that Hedges was able to hold his own against the 21-time Academy Award nominee.
4

The Grand Budapest Hotel
Wes Anderson is one of the most original directors working today. His films are so unique and specific to him that you can't even compare a Wes Anderson movie to anything else. The Grand Budapest Hotel stars Ralph Fiennes, Bill Murray, Tony Revolori, Owen Wilson, F. Murray Abraham, Willem Dafoe, Adrian Brody, Tilda Swinton, Saoirse Ronan, Mathieu Amalric, Edward Norton, and Lucas Hedges. Anderson is known for using the same actors over and over in his films, which is one of the many details that make up a Wes Anderson movie. In 2021, his comedy/romance The French Dispatch was released and starred Bill Murray, Owen Wilson, Adrian Brody,Tilda Swinton, and Saoirse Ronan as well. The Grand Budapest Hotel received a 92% raiting on Rotten Tomatoes and was nominated for nine Oscars, including Best Picture and Best Director.
Related: All 10 Wes Anderson Movies, Ranked
3

Lady Bird

Lady Bird is the beautiful and hilarious story of a misunderstood, confused teen who is trying to grow up and figure out what she wants out of life. Saoirse Ronan stars as Lady Bird herself alongside Timothée Chalamet, Lucas Hedges, Laurie Metcalf, and Beanie Feldstein. Greta Gerwig is the director and screenwriter who created this masterpiece. She is one of the most successful and acclaimed women directors working in Hollywood at the moment, and the hype is well deserved. She recently released her adaptation of Little Women, which also starred Ronan and Chalamet, and earned Gerwig her third Oscar nomination. Her first two were for Lady Bird in the categories of Best Director and Best Original Screenplay.
2

Three Billboards Outside Ebbing, Missouri

Frances McDormand, Sam Rockwell, Woody Harrelson, and Lucas Hedges are incredible in Three Billboards Outside Ebbing, Missouri. This crime/drama directed by Martin McDonagh follows McDormand's character Mildred Hayes, whose daughter was brutally murdered, and her killer has yet to be found. Mildred is frustrated with the police department and tired of not getting any answers, so she decides to take matters into her own hands and put up billboards pressuring the Sheriff to do his job and find her daughter's killer. McDormand won her third Academy Award for her role as Mildred Hayes.
1

Manchester by the Sea
This movie is a masterpiece and everything about it, from the screenplay, the acting, direction, and score, is so well done. Casey Affleck earned his first Academy Award for Best Actor for his portrayal of Lee Chandler, a man with a dark past and an enormous amount of guilt following him who takes on the responsibility of raising his nephew Patrick (Lucas Hedges) when his brother Kyle dies. This film is incredibly emotional and so raw it is a must-watch and available to stream on Amazon Prime Video. Manchester by the Sea was nominated for six Academy Awards, including Best Supporting Actor and Best Supporting Actress for Hedges and Michelle Williams' roles in the film, respectively.
Academy Member Says ABC Ultimatum Led to Categories Pulled from Telecast
An unnamed Academy member claims they were forced into a corner with an ultimatum.
Read Next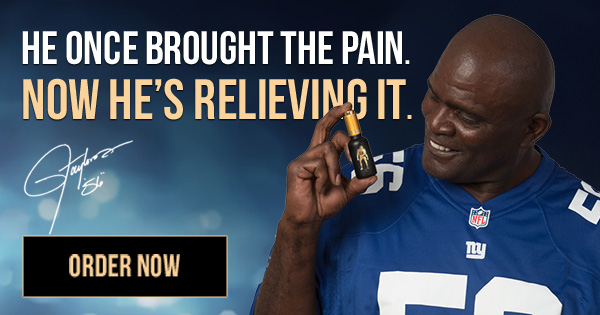 About The Author

Kate Altman
(40 Articles Published)

More
From Kate Altman