Joseph Gordon-Levitt has been in some of the most successful movies and film franchises in Hollywood over the past twenty years. He got his big break in the 90s when he starred in the fan-favorite romance/comedy 10 Things I Hate About You alongside Julia Stiles, Heath Ledger, and Larissa Oleynik. After playing the role of Cameron James in the film, Gordon-Levitt took a break from acting to attend Columbia University before dropping out in 2004 to start acting again.
Since then, some of the actor's most acclaimed films have consisted of Christopher Nolan's action/sci-fi Inception, wherein he starred alongside Leonardo DiCaprio, Tom Hardy, Cillian Murphy, and Elliot Page, and The Dark Knight Rises. Coming up for Gordon-Levitt are two major projects: Super Pumped: The Battle for Uber, in which he'll play the ruthless CEO of Uber; and White Night, a movie about the Jonestown Massacre in which Gordon-Levitt will play infamous cult leader Jim Jones. These two vastly different roles are indicative of the range of the actor's talent. Indeed, here are Joseph Gordon-Levitt's best movies, ranked.
Related: Super Pumped: The Battle for Uber Trailer Stars Joseph Gordon-Levitt as the Cheeky CEO
8

50/50
The 2011 romance/drama from director Jonathan Love stars Joseph Gordon-Levitt, Seth Rogen, Anna Kendrick, Bryce Dallas Howard, and Anjelica Huston. The film follows a man (Gordon-Levitt) who discovers he has a tumor growing along his spine and grapples with the news from his doctor that he has a 50% chance of survival, hence the name of the film 50/50. Gordon-Levitt and Rogen later reunited on the film The Night Before in 2015.
7

(500) Days of Summer
New Girl star Zooey Deschanel plays Summer in (500) Days of Summer alongside Joseph Gordon-Levitt as Tom Hansen, Chloë Grace Moretz as Rachel, and Matthew Gray Gubler as Paul. The romantic comedy released in 2009 and was very well received at the time with an 85% critics score on Rotten Tomatoes and a gross of over $60 million at the box office. Tom Hansen is devastated when his girlfriend Summer suddenly breaks up with him, leaving Tom to reflect back on their 500 days together and try to make sense of what went wrong.
6

Looper
Looper is a sci-fi film directed by Rian Johnson and is one of the most successful films Joseph Gordon-Levitt has a leading role in. With a 93%t critics score on Rotten Tomatoes, Gordon-Levitt gives one of his best performances as a hitman named Joe, who is ordered by the mob to kill people through the use of time-tavel. The system is a well-oiled machine until the mob changes their mind, and it's Joe who's the one facing death. Emily Blunt, Piper Perabo, Pierce Gagon, and Bruce Willis also star in the film.
5

Knives Out
Knives Out is an incredible film, but what makes Joseph Gordon-Levitt's performance in the movie so unique is that he is never actually onscreen. If you listen closely, you'll realize that the actor's voice plays through a television; it's an ongoing joke between director Rain Johnson and Gordon-Levitt that the actor has a hidden cameo in many of his films. He had a similar small part in Johnson's Star Wars: The Last Jedi and will most likely make more interesting cameos in the director's upcoming films, maybe even Knives Out 2, which is expected to hit Netflix late 2022.
4

The Trial of the Chicago 7
The Trial of the Chicago 7 is one of the actor's most recent films as it was released in 2020. This movie has an incredibly talented cast and, in addition to Joseph Gordon-Levitt, stars Jeremy Strong, Sacha Baron Cohen, Eddie Redmayne, Frank Langella, Mark Rylance, Yahya Adbul-Mateen II, Michael Keaton, Alex Sharp, and John Carroll Lynch. In 2021 The Trial of the Chicago 7 was nominated for five Academy Awards, including Best Picture.
Related: Best Movies Featuring an Ensemble Cast, Ranked

3

Inception
Christopher Nolan's fan favorite action/sci-fi Inception is a roller coaster of a film and is revolutionary in terms of cinematography, special effects, and film editing. Leonardo DiCaprio, Joseph Gordon-Levitt, Elliot Page, Tom Hardy, Cillian Murphy, and Marion Cotillard are incredible in the film, all giving wonderful performances. Over ten years after the film was released, it is still as impressive as ever and is credited as one of Nolan's most successful films, having grossed over $800 million.
2

The Dark Knight Rises
Another Joseph Gordon-Levitt and Christopher Nolan collaboration is The Dark Knight Rises, the third and final installment of Nolan's The Dark Knight trilogy. So many tremendous actors are involved in this franchise from Michael Caine, Morgan Freeman, Gary Oldman, and Christian Bale as Batman himself. What makes this franchise unexpected is that it doesn't feel like your typical superhero movie at all. All three of these movies — Batman Begins, The Dark Knight, and The Dark Knight Rises — are incredible pieces of cinema, and it's safe to say they will be enjoyed and praised for years to come.
1

10 Things I Hate About You
Coming in at number one on our list is 10 Things I Hate About You, which is not only the actor's best and most beloved movie, but his first film. Credited as one of the best rom-coms of the 90s, this movie is iconic and still streamed constantly today. Julia Stiles, Heath Ledger, Joseph Gordon-Levitt, and Larisa Oleynik's performances are legendary as Kat, Patrick, Cameron, and Bianca, respectively, the strong-headed and conflicted teens that are the beating heart of the film. 10 Things I Hate About You is a classic must-watch that everybody should see at least once and is available to stream now on Disney Plus.
Tom Brady Is Turning to Hollywood for His Post-Football Career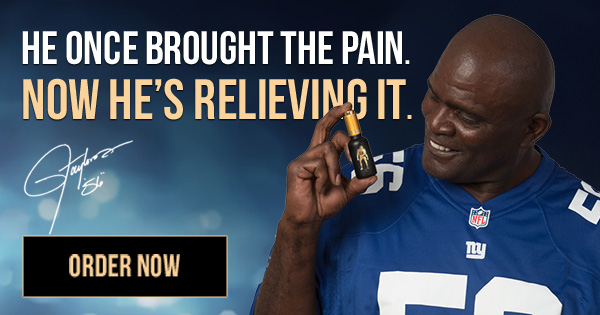 The NFL legend is set to produce and star in a road trip comedy in conjunction with Endeavour Content and Paramount Pictures.
Read Next
About The Author
Kate Altman
(30 Articles Published)

More
From Kate Altman