James Marsden is a well-loved Hollywood actor, known for his adaptability, which has allowed him to play roles spanning the drama, romance, comedy, sci-fi, superhero, and musical genres over the course of his career, along with some animated roles as well. Marsden has played the lead in several romantic movies, including the 2008 romantic comedy 27 Dresses opposite Katherine Heigl, and the 2014 Nicholas Sparks adaptation The Best of Me opposite Michelle Monaghan. Marsden has also starred in a series of independent films and in recent years has landed roles in a few children's movies, as Sheriff Tom Wachowski in Sonic the Hedgehog and its sequel and the voice of Hitch Trailblazer in My Little Pony: A New Generation.
In addition to his prolific acting credits, Marsden has also held many television roles as well, including a recurring role on the sitcom 30 Rock in which he played Liz Lemon's love interest, a main cast member role in the first two seasons of Westworld, and currently has a lead role on the Netflix series Dead to Me. The actor currently has a lot of projects in the works in addition to Dead to Me, including reprising his role of Prince Edward in the Disney sequel Disenchanted this year, and a recurring role in Party Down, a six-episode reprisal of the beloved 2009 sitcom. Marsden has proven over the years that there isn't a role he can't excel at, and even when the critical reception of some projects might not be the greatest, he continues to deliver top-notch performances. Viewers would be hard-pressed to not enjoy at least one of his many credits. Here are the seven best James Marsden movies, ranked.
Related: Disenchanted: Cast, Plot, Release Date & Everything Else We Know
MOVIEWEB VIDEO OF THE DAY
7

Superman Returns (2006)
Warner Bros. Pictures
Superman Returns was an effort by director Bryan Singer to bookend the original Superman film series from the 1970s and 80s. The role of Superman was played by Brandon Routh, who portrays the superhero returning to earth after five years to find that Lois Lane (Kate Bosworth) has married someone else and had a son. James Marsden plays Lane's husband, Richard White, who acts as the romantic obstacle Clark and Lois must overcome in order to find their way back to each other — in addition to trying to thwart the evil plans of his nemesis Lex Luther (Kevin Spacey). Although some critics lamented the 2.5-hour run time of the movie and the lackluster action sequences, most found Superman Returns to be an adequate modernization of the franchise that helped kick off the next 15 years of DC Films.
6

2 Guns (2013)
Universal Pictures
2 Guns is a buddy cop action comedy starring Denzel Washington and Mark Wahlberg as unlikely partners in a sting operation to take down an international drug cartel and steal $43.125M. Unbeknownst to each other, Washington is actually an undercover DEA agent Bobby Trench, and Wahlberg is an undercover Navy SEAL Michael "Stig" Stigman — and each of their bosses want the money for their own means. Marsden plays Stig's Lieutenant Commander Harold Quince, who effectively orchestrated the operation and set up Stig and Bobby to steal the money from what is actually a secret CIA slush fund.
5

The Notebook (2004)
New Line Cinema
The Notebook is a romantic drama, based on the novel of the same name by Nicholas Sparks, that became a well-loved classic of the 2000s. The movie delves into the coming-of-age romance between two young lovers in the 1940s, with Ryan Gosling starring as Noah Calhoun and Rachel McAdams as Allie Hamilton, and their later reconnection as adults. The tale is told as a flashback, from the perspective of an elderly man "reading the story" to a fellow nursing home patient present-day. James Marsden plays Allie's high-society fiancé, whom she eventually leaves in favor of working-class Noah, her one-that-got-away.
4

Lee Daniels' The Butler (2013)
The Weinstein Company
The Butler, from celebrated director Lee Daniels, is a historical drama that centers around African-American domestic labor within the White House, particularly the position of butler to the President. Forest Whitaker stars in the lead role, playing Cecil Gaines, loosely based on real-life White House butler Eugene Allen. The film spans Gaines' 34 years as a White House butler and the many significant moments in American history that he witnessed during this time. James Marsden plays President John F. Kennedy, one of the many that lean on Cecil as a silent confidant.
The Butler has an extensive all-star cast including Oprah Winfrey, Mariah Carey, and Clarence Williams III as Cecil's wife, mother, and mentor, respectively, and Cuba Gooding Jr. and Lenny Kravitz as fellow White House workers. There are many political figures portrayed by big names as well, such as Robin Williams as Dwight D. Eisenhower, Liev Schreiber as Lyndon B. Johnson, John Cusack as Richard Nixon, Alan Rickman as Ronald Reagan, and Jane Fonda as Nancy Reagan.
3

X-Men (2000)

20th Century Fox
Years before James Marsden joined the DC world in Bryan Singer's Superman Returns, he was a fixture in Marvel's X-Men series from the same director. Marsden plays Cyclops, one of the main X-Men led by Professor X who fight for peace between mutants and humans, in opposition to Magneto's more self-interested Brotherhood of Mutants. The original X-Men movie was a huge box office and critical success, and spawned two sequels to the main trilogy, as well as a Wolverine-focused trilogy, four prequel films, two Deadpool films starring Ryan Reynolds, as well as the 2020 spinoff The New Mutants. X-Men had a large ensemble cast, including Patrick Stewart as Professor X, Hugh Jackman as Wolverine, Ian McKellen as Magneto, Halle Berry as Storm, and Anna Paquin as Rogue. X-Men was a catalyst to the resurgence of the superhero genre at the turn of the century and paved the way for the future success of the franchise.
Related: X-Men: All the Movies in Chronological Order
2

Enchanted (2007)
Walt Disney Studios Motion Pictures
Disney's Enchanted, one of the best movies that mixed live-action and animation, captured the hearts of viewers and propelled lead actress Amy Adams into stardom. The story follows Adams as Giselle, a princess-to-be who is on her way to wed Prince Edward (James Marsden) when she gets transported from her animated fairy-tale town of Andalasia into real-life New York City. Out in the real world, Giselle meets and is taken in by an engaged father Robert (Patrick Dempsey) and his daughter Morgan (Rachel Covey). Marsden's dim-witted but well-meaning Prince Edward comes to NYC to thwart plans to kill Giselle by the evil Queen Narissa (Susan Sarandon), but, in the end, it is Robert's true-love's-kiss that saves Giselle's life. Edward is able to find his own happily ever after with Robert's (now ex) fiancée Nancy (Idina Menzel) and the two return to Andalasia to be married.
Enchanted was a feel-good favorite of Disney fans in the years since its premiere and, after much demand, it was announced that a sequel called Disenchanted is in the works. Marsden, Adams, Dempsey, and Menzel are all set to return to their roles, with the addition of Maya Rudolph as an undetermined antagonist. If the success of the first film is any indication, Disenchanted is sure to wow viewers when it finally airs on Disney+ later this year.
1

Hairspray (2007)
New Line Cinema
Hairspray is a musical romantic comedy based on the Broadway musical of the same name. Based in the 1960s, the story is centered on teenaged aspiring star Tracy Turnblad (Nikki Blonsky) and carries a goofy and enthusiastic energy even as it tackles the subject of racial integration. Hairspray was celebrated for its excellent soundtrack, spearheaded by music producer and composer Marc Shaiman, and the movie received over 60 award nominations and over 20 wins. James Marsden plays the role of Corny Collins, a host of a television dance show who has progressive views toward ending racial segregation and hires Tracy as a dancer for the show despite the pushback of others.
The film boasts a large ensemble cast who all get to showcase their stellar voices, including John Travolta, Michelle Pfieffer, Amanda Bynes, Christopher Walken, Queen Latifah, Brittany Snow, Zac Efron, Elijah Kelley, and Allison Janey. Hairspray is one of the most celebrated musical adaptations of contemporary film and is worth each and every viewing—singing along encouraged, but not required.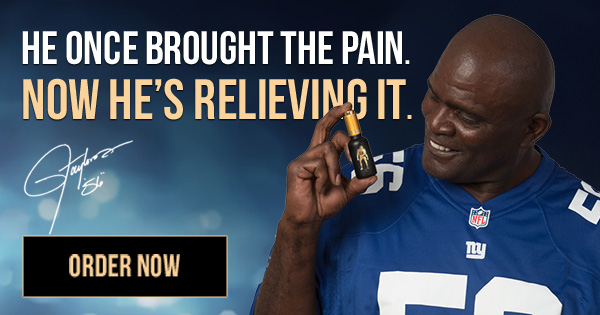 Moon Knight Director Reveals Two MCU Crossovers Were Cut From Series
Read Next
About The Author
Kassie King
(7 Articles Published)

More
From Kassie King