The worldwide impact of the ongoing COVID-19 pandemic was massive when it first appeared in 2020, striking the lives of billions of people and disrupting nearly every industry. The entertainment industry and its performers, in particular according to Forbes, suffered a severe blow, as, among other things, performances in cinemas, theaters and stadiums around the world were completely cut off. Moreover, many film and television projects that were already in development had to be delayed for an indefinite period of time, and some were even canceled for good.
For these and many other reasons, 2021 was a great year for the film industry: movie theaters reopened, and millions of people around the world got to experience once again the thrill of watching a silver screen premiere with a big bucket of popcorn on their laps. Additionally, a new way of enjoying premieres gained popularity: watching them from the comfort of one's own home via streaming platforms. A large number of the movies that were released last year were aimed specifically at younger audiences. However, it is becoming increasingly common for children's movies to be intended not only for kids, but for the entire family to enjoy, and 2021 featured many great movies of this kind showcasing diverse themes, ranging from dysfunctional family dynamics to warrior princesses and animals with strong singing talents. This article will review some of the best family movies of 2021.
9

Ghostbusters: Afterlife
Columbia Pictures
Ghostbusters: Afterlife is the perfect choice for the entire family, as this film is part of a franchise that has spanned generations. Headlining the cast are Carrie Coon, Finn Wolfhard, Mckenna Grace, and Paul Rudd, with guest appearances by Bill Murray, Dan Aykroyd, Ernie Hudson, Annie Potts, and Sigourney Weaver (reprising their characters from previous films). Interestingly, Ivan Reitman, who directed the first two films, stepped into the role of lead producer, passing the director's chair to his son, Jason Reitman. This time around, a family moves into a peaceful town that is suddenly affected by mysterious earthquakes. They soon discover their grandfather's secret legacy and, together with the help of a seismologist, must face unexpected forces.
Related: 9 Great Family-Friendly Horror Movies
MOVIEWEB VIDEO OF THE DAY
8

Yes Day
Netflix
If your parents could only say yes to any and all requests, what would you ask them for? Allison (Jennifer Garner) and Carlos Torres (Edgar Ramirez) discovered that, over time, they became too strict with their lives, and especially with their children, who are constantly denied all their requests. Therefore, to subvert the family dynamics, Allison suggests establishing one Yes Day a year, a day during which they must accept their children's requests no matter what, leading the family to experience the most unimaginable adventures. This movie was a project conceived by Garner exclusively for her kids, per People, as it is an adaptation of their favorite book by Amy Krouse Rosenthal and Tom Lichtenheld.
7

Cruella
Walt Disney Pictures
In the last few years, Disney has worked on a great number of live-action adaptations of its classic films. In 2021, in particular, they decided to go one step further, and center one of their productions around one of their most famous villains: Cruella De Vil, from The 101 Dalmatians. In the live-action film Cruella, the audience is introduced to this glamorous fashion designer's origins and the story of how she turned into a villain, proving that nothing is what it seems. Emma Stone stars in the title role, alongside a stellar cast including Emma Thompson, Joel Fry, Paul Walter Hauser, Emily Beecham, Kirby Howell-Baptiste, and Mark Strong.
6

Finding 'Ohana
Ian Bryce Productions
Finding 'Ohana is a Netflix film that marked the directorial debut of Jude Weng, and it stars Kea Peahu, Alex Aiono, Lindsay Watson, Owen Vaccaro, and Kelly Hu. The film revolves around siblings Pili and Ioane, who must move back to their native Oahu with their mother so that she can help her father with health and financial issues. The siblings, who are initially hesitant to relocate indefinitely, quickly make friends on the island, and eventually discover an old diary of their grandfather's containing a clue to the location of a pirate treasure. Guided by this trail, they all embark on an adventure that not only changes their lives, but also reconnects them to their Hawaiian roots.

5

Sing 2
Illumination
Sing's sequel was one of the movies delayed due to the consequences of the pandemic, which is why fans were so excited when it finally came out in 2021. Sing 2 features all the characters from the first film, who are now stars in their hometown. Now, Buster Moon wants to take it a step further, and he takes his theater troupe to audition in the entertainment capital. He manages to convince the industry mogul to put on a show like no other. But things don't turn out the way he hopes: if Moon fails to secure the appearance of a retired hit musician, the show gets canceled.
Related: Sing 2: Best Songs in the Movie, Ranked
4

Raya and the Last Dragon
Walt Disney Animation Studios
Sticking with Disney's latest princess films, Raya and the Last Dragon strengthens the idea of having strong women characters who are the leaders of their own story. This was another film delayed by the impact of the pandemic and, at the time of its release, was available in theaters and on Disney+ as a rental at the same time. Raya is a warrior princess from Kumandra Kingdom, a place where peace used to reign, but has been haunted by evil spirits known as The Druun for years. That is why Raya sets out on a quest to find the last dragon in the land, hoping to obtain the gem that would restore balance to her land.
3

Luca
Pixar Animation Studios
Luca marked the feature directorial debut of Enrico Casarosa, and it focuses on the value of friendship and the pain of feeling different from others. The film follows Luca, a sea monster who lives with his family underwater, near a small town on the Italian coast. He is a very curious boy who wishes to explore the surface, but his family strongly discourages him from doing so, as the villagers of Portorosso hunt sea monsters. But one day, when Luca emerges to the surface, he discovers that, out of the water, he acquires a human appearance, and he meets Alberto, a boy who is just like him. The group is joined by Giulia, and soon they embark on an adventure together. However, they need to be very careful: if Luca and Alberto's secret is revealed, they will both face serious danger.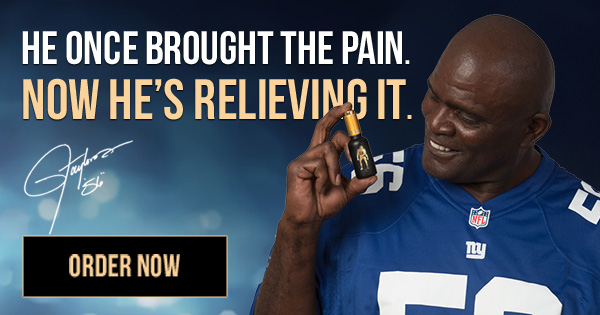 2

Encanto
Walt Disney Pictures
In 2021, Encanto became the 60th film produced by Walt Disney Animation Studios. Set in Colombia, the movie follows the Madrigal family, blessed many years ago with the Encanto, a magical realm, bordered by high mountains. They all live there under the command of their grandmother, Alma Madrigal, and eventually, each family member is given a special gift that helps the community. The only member that did not receive a gift was Mirabel, the main character. But when the darkness strikes the Encanto, and the Madrigal family is close to losing their gifts, Mirabel sets out on a mission to uncover the truth behind what is happening in order to save her family and her people.
1

The Mitchells vs. the Machines
Netflix
The top spot on this list goes undoubtedly to this Netflix animated production, well received by critics and audiences alike, and even earning a nomination for Best Animated Feature at the Academy Awards. The Mitchells vs. the Machines introduces a rather atypical, yet very loving family, formed by Rick, Linda and their children Katie and Aaron. Katie is an aspiring filmmaker who got accepted to a film school in California. But just before her trip, her father breaks her computer during a fight, shattering their relationship. In order to redeem himself, he decides to cancel Katie's flight and drive her across the country with the whole family, seizing on the experience to strengthen their bond. However, an unexpected technological awakening threatens to destroy humanity, so the Mitchells must do whatever it takes to fix their issues, save the world, and simultaneously get Katie to California in time for her first class.