Emile Hirsch has been a force in Hollywood since his television debut in the 90s, and has appeared in countless successful movies. He made his screen debut in the Showtime original film Wild Iris alongside Laura Linney and Gena Rowlands. He gained wider recognition after he starred in the almost-forgotten teen comedy The Girl Next Door, which was a success and propelled him further into the public eye.
Hirsch would gain further recognition for his role as Christopher McCandless in Sean Penn's Into the Wild, a role for which he underwent a complete transformation, losing a shocking amount of weight to portray Christopher's life in the wild. A few years ago, Hirsch portrayed a Manson family victim in Quentin Tarantino's Once Upon a Time in Hollywood. Most recently, he reunited with John Cusack in Pursuit, an indie action-thriller in which he plays an off-beat hacker. Hirsch has starred in countless film across his multiple-decade career. Here's a look at Emile Hirsch's best movies, ranked.
Related: Exclusive: Emile Hirsch Talks Pursuit, Reuniting with John Cusack & the State of Independent Cinema
7

The Dangerous Lives of Altar Boys
The Dangerous Lives of Altar Boys is a 2002 comedy-drama directed by Peter Care based on Chris Fuhrman's 1994 coming-of-age novel of the same name, which was, in turn, semi-autobiographical. The film features a cast including Emile Hirsch, Kieran Culkin, Jena Malone, Jodie Foster, and Vincent D'Onofrio. The film is about a group of school friends who engage in pranks while also collaborating on a comic book which they call The Atomic Trinity. The Dangerous Live of Altar Boys also features animated moments which are based on the comic book that the boys have created. Hirsch plays the lead, Francis Doyle, and it's clear even early in his career that he was wildly talented.
6

Lone Survivor
Lone Survivor is a 2013 biographical war film based on the 2007 non-fiction book by Marcus Luttrell. It's set during the war in Afghanistan, depicting the unsuccessful US Navy SEAL mission known as Operation Red Wings, wherein a team was given the task of tracking down the Taliban leader, Ahmad Shah. The film was directed by Peter Berg and stars Mark Whalberg in the leading role. Emile Hirsch plays Danny Dietz and the film is a visually impressive film with strong performances.
5

Alpha Dog
Alpha Dog is a 2006 crime drama which was written and directed by Nick Cassavetes and based on the true story of the kidnapping and murder of Nicholas Markowitz. The film features a cast including Amanda Seyfired, Justin Timberlake, Bruce Willis, and Sharon Stone. Emile Hirsch plays Johnny Truelove, who is inspired by Jesse James Hollywood, who was convicted of murder in 2009. His leading performance makes the film a hard-hitting journey.
4

Twice Born
Entertainment One
Emile Hirsch stars alongside Penélope Cruz in the Spanish romance film directed by Sergio Castellitto, Twice Born. The story follows a mother who brings her teenage son to Sarajevo, where his father died in the Bosnian battle. The pair has great chemistry, and even through the film did not receive great reviews, it's nonetheless a showcase of strong performances from both actors.
Related: Best Penelope Cruz Movies, Ranked
3

Once Upon a Time in Hollywood

Emile Hirsch would find himself starring in the 2019 Quentin Tarantino film Once Upon a Time in Hollywood, which was inspired by the Manson murders in 1969. The film stars Brad Pitt as a famous stunt double and Leonardo DiCaprio as fictional actor, Rick Dalton. Margot Robbie stars as Sharon Tate, who is later a victim of the Manson cult. Emile Hirsch plays Jay Sebring, who was a celebrity hair stylist. The film takes a different spin on the events it was based on, and Hirsch delivers a strong performance.
2

Milk
Milk is a 2008 biographical film based on the life of gay rights activist and politician, Harvey Milk. He was the first openly gay person to be elected to public office in California. The film was directed by Gus Van Sant and written by Dustin Lance Black. Emile Hirsch stars opposite Sean Penn, who plays Milk, as Cleve Jones, an LGBT rights activist. It's an excellent film, and Hirsch's performance is one of his best.
1

Into the Wild
Emile Hirsch's most iconic performance is, without a doubt, his role in 2007's Into the Wild, directed by Sean Penn. The film is an adaptation of the 1996 non-fiction book of the same name written by Jon Krakauer about a man who hiked across North America into the Alaskan wilderness. Hirsch takes the leading role, portraying someone who gives up everything to live in the wilderness. The film was nominated for two Oscars, and is considered Hirsch's best work to date.
New Teenage Mutant Ninja Turtles Concept Art Released; Villain Movies Coming to Paramount+
Seth Rogen's Teenage Mutant Ninja Turtles movie will kickstart a new TMNT universe on Paramount+, which will include some villain-centric movies.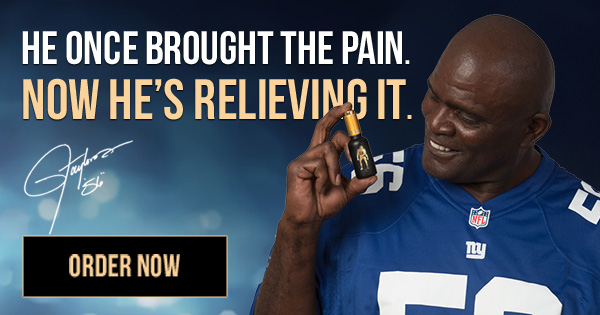 Read Next
About The Author
Andrew McGrotty
(52 Articles Published)

Andrew McGrotty is a contributing writer for Evergreen. They are an experienced and educated writer and can produce excellent written content, particularly relating to the fields of film and tv, and pop culture.
More
From Andrew McGrotty