LPGA TOUR HEADS TO LAS VEGAS FOR BANK OF HOPE LPGA MATCH-PLAY HOSTED BY SHADOW CREEK
The world's best female golfers have taken to the famed Las Vegas Strip for the second playing of the Bank of Hope LPGA Match-Play presented by MGM Rewards. The tournament field boasts 64 competitors, led by 2021 Match-Play champion Ally Ewing and runner-up Sophia Popov, Rolex Rankings No. 4 Minjee Lee and Las Vegas resident Danielle Kang.
The Bank of Hope LPGA Match-Play presented by MGM Rewards joined the LPGA Tour calendar in 2021 as the first match-play event since the 2017 Lorena Ochoa Match Play. Other official LPGA Tour match-play competitions include the 2010-2012 Sybase LPGA Match Play Championship and the 2005-2007 HSBC Women's World Match Play Championship, as well as the 1950-1954 Women's Western Open, then a major championship.
Shadow Creek, built in 1989 by renowned golf architect Tom Fazio, is considered one of the world's top golfing destinations. In 2018, the course served as host for The Match: Tiger vs. Phil, which saw Phil Mickelson outlast Tiger Woods in a match that stretched to 22 holes. In October 2020, Shadow Creek hosted the PGA Tour's CJ CUP, won by Jason Kokrak. MGM Resorts has also supported the women's game for many years through its Golf Ambassador program, led by popular Tour players Natalie Gulbis, Danielle Kang, Cristie Kerr, Alison Lee, Anna Nordqvist and Michelle Wie West.
LPGA TOUR HISTORY IN LAS VEGAS
The KPMG Women's PGA Championship was held at Stardust C.C. in Las Vegas from 1961 to 1966, with champions including Mickey Wright (1961, 1963) and Sandra Haynie (1965)
The Desert Inn Classic was held at Desert Inn C.C. from 1971 to 1974, with winners including Sandra Palmer (1971) and JoAnne Carner (1974)
The J&B Scotch Pro-Am was held at various Las Vegas clubs from 1979 to 1985, with winners including Nancy Lopez (1979, 1982, 1983), Donna Caponi (1980, 1981) and Patty Sheehan (1985)
The Las Vegas LPGA was held at various Las Vegas clubs from 1990 to 1993, with winners including Trish Johnson (1993)
The ITT LPGA Tour Championship (eventually called the LPGA Playoffs at The ADT) was held at Desert Inn C.C. from 1996 to 1999, with winners Karrie Webb (1996), Annika Sorenstam (1997), Laura Davies (1998) and Se Ri Pak (1999)
The LPGA Takefuji Classic was held at Las Vegas C.C. from 2003 to 2006, with winners including Cristie Kerr (2004) and Lorena Ochoa (2006)
The Wendy's 3-Tour Challenge (an unofficial event with the LPGA Tour, PGA Tour and PGA Tour Champions) was held at various clubs in Las Vegas from 1992 to 2013
TRENDING UPWARD, SOPHIA POPOV IS PRIMED FOR PLAY AT SHADOW CREEK
It hasn't been the season Sophia Popov wanted. Following her 4-under first round at the 2022 Cognizant Founders Cup, the major champion said "It's been a minute" as she entered the interview tent. After another sub-70 round the next day to make her first cut in four events, Popov believes her game, though far from perfect, is finally trending up. 
"I think that week was really nice for me from a momentum perspective," Popov said this week in Las Vegas. "I finally played some better golf. I had moments here and there where I was making a lot of birdies. I've been making a couple higher numbers, too, which is something that I am working on to eliminate the doubles and the triples."
There's no place better for Popov to continue this trend than at this week's Bank of Hope LPGA Match-Play presented by MGM Rewards. Popov finished second in last year's inaugural event and was later invited to become an MGM ambassador. A year later, the partnership has allowed Popov to make Vegas "like a second home" and has given her the opportunity to play the exclusive Shadow Creek course more than once. The match-play format is also a familiar favorite of the German golfer, who uses it to bring out her competitive edge. 
"Match play for me has always been something in Europe we grow up with. We have the European Team Championships and the British Am," Popov said. "It's fun because I like that one-on-one. I like having my opponent right in front of me and then just trying to better the girl that I'm playing against."

The opponent in front of her when match play begins Wednesday is Las Vegas resident Jenny Shin, who advanced to the Round of 16 in 2021. Also in Popov's group-play pod are Haeji Kang and Hannah Green, who she will face Thursday and Friday respectively. No matter the opponent, Popov is prepared for highly competitive play.  
"Jenny is very solid so I'm definitely going to have to bring my A game," she said. "But that's the case for anyone who is here this week. Regardless of who I'm playing against, I'm going to have to play my best golf.
DANIELLE KANG FIGHTING THROUGH BACK INJURY TO PLAY BELOVED VEGAS EVENT
This week's de facto host is major champion Danielle Kang, a Las Vegas resident and long-time MGM Ambassador who calls Shadow Creek Golf Course home when she's not on the road competing. Kang has happily been sharing her Vegas expertise with LPGA Tour players and staff alike, making food and nightlife recommendations in her adopted hometown. But tips on playing Shadow Creek, considered one of the toughest tracks on the United States? Don't even think about it. 
"I know that I have the golf course on my side because I know where to miss it and where to play," said Kang, who won the season-opening Hilton Grand Vacations Tournament of Champions in January. "The green reading is really difficult here, and I've played here so many times, and that's the one, it might give me 2% advantage, but that's advantage that I need. When girls ask me how to play No. 17, the par3, I just say, you got to figure it out."
The fact that Kang is out here at all is a testament to her love of this match-play tournament and the support of her long-time sponsor. Kang was forced to withdraw from two of her last three events with a lingering back injury and says she has visited numerous specialists over the last month to help get her into playing shape. Kang, never one to sit still when she could be on a golf course, even admitted to indulging in a few Vegas experiences she'd never before considered.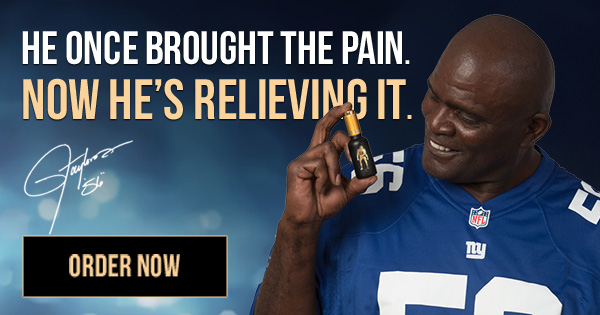 "I am not a brunch person, but I definitely brunched. I did not know people just hung out at 10:30 in the morning just to eat for like two hours. I experienced that. It was fun," she said with a laugh. "Hung out by the pool. I never tan; tanned enough. Things like that. Just trying to find the good things and taking the time to hang out with my friends."
Kang says that this week's match-play format plays to her advantage, as the long Shadow Creek walk is mitigated by not putting out on every hole or even playing every hole. A mistake can be quickly erased. So Wednesday's match against Kelly Tan is certain to bring out the ultimate competitor that lives in Kang, back injury or not.
"I might not have my game fully where I want it, but the seedings, the round robin, it will help me out a bit. You make a mistake and it gets washed. If I'm making a lot of bogeys, it's okay," said Kang. "It's not like we're at the U.S. Open yet where it's going to be costly. So I have a better idea why I'm playing this week. Sometimes we don't even have to play all 18 holes. You have to look at a lot of positive things."