Photo: Senior and top Badger, Owen Thomas had a good day on the courts
Varsity Softball
The Prescott Badgers dropped a tough Grand Canyon Region game to the Mingus Marauders, 9-7 at home yesterday.
Badger coach Randall Bryan said, "We swung the bats really well today. That is one of the best pitchers in the state, and we scored seven on her, and we could have had more. I don't think we were prepared by their aggressiveness on the bases, because we have been ahead a lot this season, and had not seen that. It is a good lesson for us, so the girls know what they need to do. They are a hard working bunch and will do whatever we ask of them."
The Marauders took a 1-0 lead in the top of the first, but Parra was able to limit the damage to one run, as Mingus left the bases loaded.
Photo: 22 Leigha Walker following through on her three run homer in the first inning
Prescott came up in the bottom of the inning to take the lead. Ava Hlavacek doubled in Elle Long, who led off with a walk. Eliza Legge picked up an infield single, and Leigha Walker hit a three run blast over the left centerfield fence, and just like that it was 4-1.
The lead was short lived as Mingus capitalized on the walks, wild pitches, and timely hits to take a 6-4 lead. Prescott would go down 8-4 before scoring two runs in the fifth. The Marauders pitcher Alexis Ayersman hit a homerun fior that eighth run.
The Badgers got a quick pick me up from Ava Hlavacek as she hit a two ruin bomb to cut the deficit to 8-6. Mingus picked up an insurance run in the sixth. Prescott matched that run as Gracie Pereira scored on a wild pitch to make it 9-7.
Eliza Legge came in to relieve Parra to get the final four outs, giving up just one hit. RJ Parra had an uncharacteristic day, struggling through 5.2 innings, giving up seven runs on nine hits, striking out two, but allowing seven walks.
Mingus was led by Mackenzie Figy who had three hits and two RBIs. Pitcher Alexis Ayersman had her moments of struggling as well, but picked up the win, even though she allowed six earned runs, ten hits and three walks. She did strike out eight Badgers.
Leigha Walker said, "Our mental game got us today. We need to be better prepared for an aggressive team like that. There were little things that they were doing that got to us, and we can't let that happen."
Ava Hlavacek, who had two hits, including the home run, and three RBIs said, "I think we didn't play to our full potential and it really showed, obviously in the score. It was a tough day for us. I don't think we were all mentally here today. We need to get our bats going and have more energy all the time."  Gracie Pereira also had two hits, and scored a run.
The Badgers fall to (1-1) in the GCR, and (4-2) overall. Prescott will host Marcos de Niza on Monday at 4:00 pm. Mingus improved to (1-0) and (6-1) overall.
MINGUS MARAUDERS 9, PRESCOTT BADGERS 7
Innings-     123  456  7  –  R     H     E
Mingus      151  101  0  –  9      9     1
Prescott    400  021  0  –  7     11    3
WP-Ayersman
LP-Parra
SCOREBOARD
Chino Valley 14, Show Low 5
Wickenburg 5, Bagdad 3
Williams 8, Needles 2
Camp Verde 20, Tonopah Valley 9
Lake Havasu 17, Lee Williams 1
Notre Dame Prep 15, Thunderbird 14
Greenway 1, Sunnyslope 0
Varsity Boys Tennis
The Casa Grande Cougars made the long trip to Prescott and beat the Badgers 6-3.
Owen Thomas, the top player for the Badgers, won both his single, and his doubles sets with Leyton Fetty, said, "I won the first set pretty easily, and had to do a little more in the second for the win. The doubles was much tougher, but Leyton and I were able to pick up the win."
Camden Fetty was the only other Badger to win. Coach Sterling Fetty said, "It was a great match to learn from. We were not as deep as this team overall and lost a couple we could have won. More match experience for our younger players will pay off at the end of the season."
Casa Grande (3-1) will play at Arcadia next, while Prescott (1-2) will travel to face Paradise Valley today at 3:30 pm.
SINGLES RESULTS
#1 Owen Thomas won 6-0, 6-3 over Hunter Scholes
#2 Leyton Fetty lost to Joey Toussaint 7-5, 4-6, 10-7
#3 Camden Fetty won 5-7, 7-5, 10-6 over Brayden Hollenbach
#4 Cole James lost 6-0, 6-1 to Evan Kirkbride
#5 Carter Thompson lost 6-2, 6-2 to Kyan Demarest
#6 Luke Raber lost 6-1, 6-0 to Ethan Mitchell
DOUBLES RESULTS
#1 Thomas/L. Fetty won 8-6 over Scholes/Toussaint
#2 Raber/C. Fetty lost 8-4 to Evan Kirkbride/Hollenbach
#3 Briley Olson/Cole James lost 8-1 to Mitchell/Demarest
SCOREBOARD
Bradshaw Mountain 5, North Canyon 4
Lee Williams 9, Barry Goldwater 0
Flagstaff 8, Washington 1
Williams Field 9, Mingus 0
Poston Butte 8, Peoria 1
Notre Dame Prep 7, Saguaro 2

Lake Havasu 9, Thunderbird 0
Varsity Girls Tennis
The Badgers made the trip to Casa Grande a good one with a 7-2 win over the Cougars.
Prescott improves to (3-0) and will host Paradise Valley today at 3:30 pm. The loss was the first of the season for Casa Grande (2-1).
SINGLES RESULTS
#1 Ava Andrews won 6-2, 6-1 over Clara Mungia
#2 Ava Strasser won 6-0, 6-0 over Hailey Mace
#3 Jamie Huttman won 6-4, 2-6, 10-6 over Sorraya Wright
#4 Allie O'neill won 7-6, 2-6, 10-3 over Jade Giuffre
#5 Somer Huttman lost 4-6, 7-6, 10-5 to Brynn Daelick
#6 Victoria Lyon won 7-5, 6-0 over Brooklyn Lopez
DOUBLES RESULTS
#1 Andrews/Strasser won 8-0 over Wright/Mungia
#2 O'neill/Lyon won 8-1 over Mace/Giuffe
#3 S. Huttman/J. Huttman lost 8-1 to Lopez/Daelick
SCOREBOARD
North Canyon 6, Bradshaw Mountain 3
Flagstaff 6, Washington 3
Lee Williams 9, Barry Goldwater 0
Mingus 5, Williams Field 4
Moon Valley 8, Desert Edge 1
Greenway 8, Deer Valley 1
Cactus Shadow 7, Estrella Foothills 2
Varsity Baseball
The Badgers picked up their first Grand Canyon Region win with a wild 10-9 over the Mingus Marauders, in Cottonwood.
Highlights for Prescott included a Tyson Potts solo home run. Peyton Little knocked in the game tying, and go ahead runs in the sixth with a single. The Badgers would eventually go ahead 10-7.
Mingus scratched out a run in the sixth and seventh, but Prescott was able to get the big outs for the win.
Jan Alvarez had three hits with a double and a triple, scoring three runs and had three RBIs to lead Mingus. Ryan Shamberger, had two singles and two RBIs.
Hunter Cowgill suffered the loss. Cowgill came in to relieve starter Ryan Shamberger, with two outs in the sixth, allowing four runs on four hits.
Mingus falls to (0-1) in the Grand Canyon Region, and (1-3) overall. Prescott evens their marks at (1-1) in the GCR and (2-2) overall. The two teams will meet again today at Prescott High School. Game time is 3:00pm.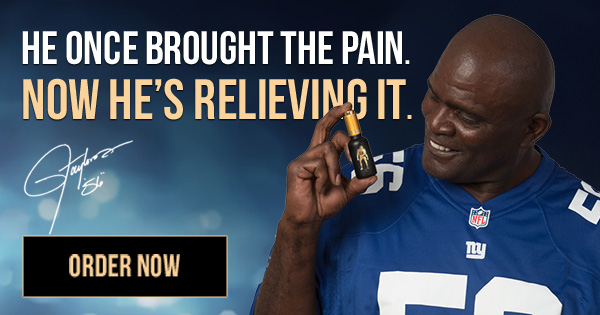 PRESCOTT BADGERS 10, MINGUS MARAUDERS 9
Innings-     123  456  7  –  R     H     E
Prescott    011  107  0 –  10   11    1
Mingus     240  101  1  –    9   11    2
WP-N/A
LP-Cowgill
SCOREBOARD
Bradshaw Mountain 4, Flagstaff 2
Coconino 17-5, Mohave 0-4 (DH)
Lee Williams 8, Lake Havasu 1
Notre Dame Prep 12, Thunderbird 1
Peoria 15, Greenway 2
Paradise Honors 18, Barry Goldwater 8
Varsity Boys Volleyball
Prescott won a tight battle on the road over the Phoenix Christian Cougars 3-2.
The Badgers (2-0), will host Cactus at 5:30 pm on Tuesday, March 22. The Cougars drop to (1-2).
PRESCOTT BADGERS 3, PHOENIX CHRISTIAN 2
Games –                       1     2     3     4     5
Prescott                     22   25   25   23   15
Phoenix Christian    25   19   21   25    9