Arnold Schwarzenegger has always been a popular figure in the eyes of the people. The man responsible for revolutionizing the sport of bodybuilding soon became the definition of the ideal action hero. And when he felt like that was not enough, Schwarzenegger dabbled in politics too. But that is not all he is renowned for. The iconic bodybuilder is also famous for his unique protein shake recipe.
ADVERTISEMENT
Article continues below this ad
PARIS, FRANCE – DECEMBER 12: Arnold Schwarzenegger arrives for a meeting with French President Emmanuel Macron as he receives the One Planet Summit's international leaders at Elysee Palace on December 12, 2017 in Paris, France. Macron is hosting the One Planet climate summit, which gathers world leaders, philantropists and other committed private individuals to discuss climate change. (Photo by Aurelien Meunier/Getty Images)
While protein shakes have become a popular drink nowadays, there was a time when they weren't. During a period of poverty after WWII, Arnold came up with an ingenious hack to create his protein shakes.
ADVERTISEMENT
Article continues below this ad
Arnold Schwarzenegger came up with a creative hack
Hailing from a 'not so affluent' background, Arnold Schwarzenegger is a man of humble beginnings. He had to deal with the fact that his family could not afford the expensive products that are required to train and consume to become a professional bodybuilder. So, the 'Austrian Oak' had to come up with a different solution.
Talking about his time as a beginner bodybuilder in Austria, Arnold mentioned his struggles to have enough protein intake. He said his family could only afford meat once a week, and that would never be enough for him. Hence, Schwarzenegger revealed the alternative he adopted.
Arnold said he had relatives living in the US who sent him skim milk powder in cans. He added that after the Second World War, "my mother stored all the cans, and so I used those cans at like 40% protein mixed with milk and raw eggs and all those things."

And thus, the first-ever 'Schwarzenegger style' protein shake came into existence. He drank it so often that it was featured in one of Arnold's movies, too. The featured shake also comprised liver pills, Pepto-Bismol, and a hint of 'liquidized pizza.'
The famed Schwarzenegger family shakes
ADVERTISEMENT
Article continues below this ad
The Schwarzenegger family is known all over the world for various reasons. One amongst which is their protein shakes. Arnold and his son, Patrick, have separate versions of the shake.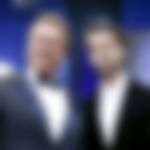 BERLIN, GERMANY – NOVEMBER 09: US actor Arnold Schwarzenegger and his son Patrick Schwarzenegger arrive for the GQ Men of the year Award 2017 at Komische Oper on November 9, 2017 in Berlin, Germany. (Photo by Isa Foltin/Getty Images for GQ)
Starting with the senior Schwarzenegger, Arnold uses Almond Milk as the base of his protein shake. Cherry juice, protein powder, and banana make up the rest of the ingredients. The special ingredient Arnold uses is one whole egg- including the eggshell. Now onto the Junior, Patrick Schwarzenegger. He also uses almond milk as his shake's base. Patrick adds a ton of other ingredients, including chia seeds, flax seeds, super greens, protein powder, and peanut butter. He also adds unsweetened almond & cashew yogurt and blueberries for added taste.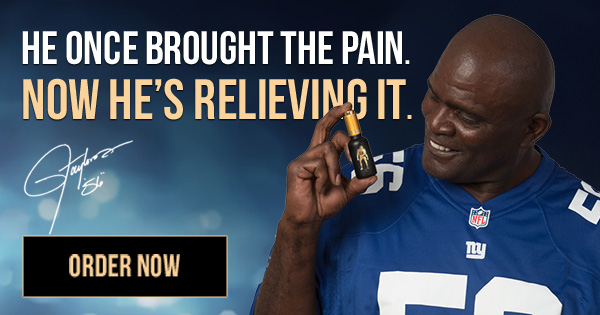 ADVERTISEMENT
Article continues below this ad
From skim milk powder to almond milk, from Austria to the US, the beloved Arnold Schwarzenegger has come a long way from his humble beginnings. He is indeed the accurate representation of 'The American Dream.'