What can be accomplished in 13 years? Given that much time, J.K. Rowling published all seven of the Harry Potter books — and helped turn the first six of them into movies. Taylor Swift cranked out eight studio albums — and rerecorded two of them. The Yankees won the World Series eight times.
James Cameron made one film.
"Avatar: The Way of Water," a roughly three-hour sci-fi epic, is a sequel to his 2009 "Avatar," which shattered box office records and garnered a devoted fan base. (The three Academy Awards — for art direction, cinematography and visual effects — didn't hurt either.) It's set for a holiday-season release on Dec. 16 in theaters.
If you remember very little about Pandora, here's a refresher on the "Avatar" plot, the phenomenon it became and the stakes a sequel faces.
OK, I just need to make sure before I get my hopes up yet again: This is really, finally, actually happening?
Yes.
Why did it take so long?
The short answer is that the dazzling — and costly — array of visual effects means these films spend forever and a day in preproduction. Also, a majority of the sequel was filmed underwater, and new motion-capture technology had to be developed to accomplish the feat.
Thirteen years is a long time, but not long enough for me to have seen the original "Avatar." Can I watch "The Way of Water" anyway?
Well, yes, but it'd be like diving into the "Star Wars" franchise with "The Empire Strikes Back." How did Han Solo get in that carbonite? And what's the deal with him and Princess Leia?
OK, got it, not optional. So where can I watch "Avatar"?
You'll no longer be able to find it on Disney+ after it was quietly removed from the streaming service in August. You can, however, see "Avatar" in theaters beginning Sept. 23, when Disney will rerelease it with remastered audio and picture.
I don't have time to rewatch a nearly three-hour film! Hit me with the highlights.
It's the middle of the 22nd century and humans have depleted Earth's natural resources, so they are now colonizing a moon known as Pandora, which is home to both the valuable mineral unobtanium and a tribe of 10-foot-tall indigenous blue creatures known as Na'vi, who look like a mash-up of the Blue Man Group, centaurs, professional basketball players and armed supermodels. A group of specially trained humans inhabit genetically engineered Na'vi bodies, known as avatars, to interact with the tribe while their human bodies remain in a remote location.
The protagonist is Jake Sully (Sam Worthington), a paraplegic ex-Marine who replaces his identical twin brother in the Avatar Program after his death. Power struggles ensue within the program about what is worth sacrificing to obtain the unobtanium, as well as the value of Na'vi life; within the forest, as Jake tries to convince the Na'vi to accept him as one of their own; and within Jake himself. He grapples with the ethics of what he is doing, which is complicated by the fact that he has fallen for one of the Na'vi women, Neytiri (Zoe Saldaña).
After Col. Miles Quaritch (Stephen Lang), the head of the security force for the group mining the unobtanium, destroys the Na'vi's gathering place, Hometree, and kills many of them, Jake confronts him in his Na'vi form. Quaritch almost kills Jake before Neytiri fatally shoots the colonel with two arrows to the chest. Jake, in love with Neytiri and having gained the trust of the Na'vi, chooses to transfer to his avatar form permanently. The film's closing shot is of his eyes, waking up on Pandora.
The visual effects in the film were a big deal, right?
Oh, yes. Reviewers focused as much — if not more — on the images as on the plot, both explaining and lauding the use of performance capture, which was then a newfangled innovation that had been most notably used for Gollum in Peter Jackson's "Lord of the Rings" films.

Wasn't "Avatar" released in 3-D?
Yes, it was shot with a 3-D camera system that gave Cameron an augmented-reality view in real time by integrating the live actors with computer-generated environments in the viewfinder. "Avatar" was one of the films that restarted a fad of 3-D cinematic releases, though you may not have actually seen it in 3-D: Many theaters didn't yet have 3-D projection systems.
What about the film itself? Was it any good?
It brought in more than $2.8 billion at the worldwide box office, becoming the highest-grossing movie of all time, not adjusted for inflation. Reviewing the film for The New York Times, Manohla Dargis named it a Critic's Pick, calling it "glorious and goofy and blissfully deranged."
Both critics and audiences lauded the visuals and immersive world-building, but the story itself — which was familiar to anyone who had seen "Dances With Wolves" or "The Last Samurai" — won far less acclaim, with a large portion of reviewers dismissing it as generic or unoriginal. In her review, Dargis also criticized Cameron's writing, particularly the dialogue, which she noted veered into "comically broad" territory at times (case in point: "Yeah, who's bad?" Jake taunts a rhinolike creature).
Is Cameron writing the sequel, too?
Yes, though while he had sole script credit on "Avatar," he co-wrote "The Way of Water" with Josh Friedman, who wrote the 2005 "War of the Worlds" adaptation that was directed by Steven Spielberg, and is co-writing the forthcoming "Star Trek 4" film.
What do we know about "The Way of Water" so far?
Cameron, who won an Academy Award for directing "Titanic," is going back to the sea with the sequel, which is — as you may have guessed from the title — set primarily underwater. It takes place more than a decade after the events of the first film and focuses on Jake Sully and Neytiri and their preteen children. It also introduces a new tribe of reef-dwelling Na'vi known as the Metkayina.
Is Zoe Saldaña back?
Saldaña, who became a fan favorite for her performance as Neytiri and went on to play the green-skinned Gamora in Marvel's "Guardians of the Galaxy" films, is back for "The Way of Water," along with Worthington, Lang, Sigourney Weaver, Joel David Moore and CCH Pounder. Yes, some of their characters are apparently dead, and no, we haven't figured out how that works yet.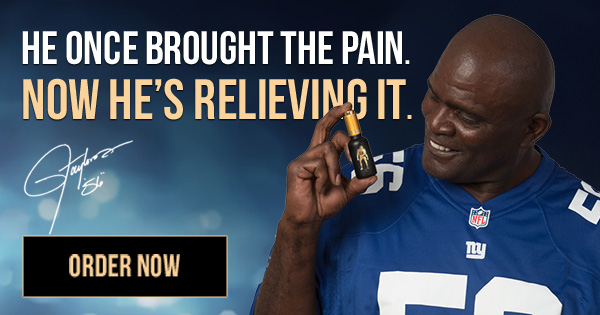 They'll be joined by prominent newcomers, including Kate Winslet (the Na'vi leader Ronal), Cliff Curtis (Tonowari, a leader of the Metkayina clan), Edie Falco (a military officer) and Jemaine Clement (a marine biologist).
Will the sequel be shown in 3-D?
Yes, but good news for glasses-wearers: You won't need two sets to take in the film; a newer laser system eliminates the need for special glasses. (Though many theaters, as was the case the first time around, do not yet have the necessary equipment.)
Am I going to have to wait 13 more years for "Avatar 3"?
Cameron has signed on to make three more sequels, and they're currently set for release in 2024, 2026 and 2028.
But maybe pencil in 2035, 2048 and 2061, just in case.