Located on the Jersey Shore and a straight, 60-mile shot from Philadelphia, Atlantic City is best known for its buzzing casinos, beautiful, wide beaches, and historic boardwalk — which was America's first when it opened in 1870. But, the boardwalk is just one part of the town's storied past.
"Before casinos, it was a city full of history all on its own," says local Carmela Jacobs.
Some of the Jacob's A.C. cultural highlights:
The Miss America pageant, which kicked off here in 1921 as a way to extend the tourist season past Labor Day, and was held for years in the old Convention Hall.
The board game Monopoly, which was inspired by creator Charles Darrow's childhood vacations to the seaside resort town.
The HBO series Boardwalk Empire, which gives 1920s Prohibition Era Atlantic City the Hollywood treatment, dramatizing the life of local political leader and crime boss Enoch "Nucky" Johnson.
Gretchen Prince, owner of Philadelphia's Bob & Barbara's, also loves A.C.. Prince's husband's parents met on the boardwalk, as did her mother's parents, and the couple now calls the historic lower Chelsea neighborhood home. "I love the diversity of my neighborhood," she says. "So many of my neighbors have great stories about growing up here."
Nowadays, Atlantic City is most synonymous with gaming, but the area's restaurants, attractions, and live entertainment are easily worth the drive from Philly.
"Atlantic City is definitely a place I encourage everyone to visit," says Jacobs. "There is much to do and much history to discover in this great little East Coast town."
Long before Atlantic City's glitzy heyday, the Lenni Lenape Native Americans spent summers in the area, naming the island Absegami, or "little water." Over time, it became Absecon Island, the barrier island now home to Atlantic City, Ventnor, Margate, and Longport.
Jeremiah Leeds first settled on Absecon Island in 1785, and his second wife Millicent opened the city's first business, Aunt Millie's Boarding House. Atlantic City was incorporated in 1854, and easy access by train propelled it to become a seaside resort destination for city-dwellers escaping the summer heat by the late 19th century.
How we choose our best lists

What makes something the best? Our recommendations are based on our reporters' deep regional knowledge and advice from local experts. We also strive to represent the geographic and cultural diversity of the city and region. Spot an error or omission? Email us at [email protected]
Driving to Atlantic City can take as little as one hour via the Atlantic City Expressway (longer on traffic-filled summer weekends). Alternatively, a ride on the Greyhound bus takes a little less than two hours, and one-way tickets start at $10. Another option: New Jersey Transit trains ($10.75 each way) leave from 30th Street Station and arrive in Atlantic City in about 95 minutes.
Atlantic City, by the season
What to do in summer:
The hottest months of the year are the busiest at the beach, but don't miss the fireworks. July Fourth spectaculars are usually put on by Borgata and Tropicana, and last season, another dazzling show celebrating the kick-off of the summer came care of North Beach Atlantic City. Also on the list: ongoing events like "Music Row Mondays" with food and drink specials to go along with the live entertainment.
What to do in spring:
Steel Pier reopens every Easter weekend, with  events like a pancake breakfast and visit from the Easter bunny. Pro tip: Easter weekend is also when the Pier offers a buy-one-get-one deal on their 80 count ride ticket books, and tickets are good all season. The lighthouse is also home to events including the spring Lighthouse Festival.
What to do in fall:
Come for fall fishing — surf casting from near-empty beaches is great in September and October. Also great: Oktoberfest celebrations at beer halls and casino bars throughout the city.
What to do in winter:
Plenty of holiday events happen in A.C., including Santa visits at the casinos. Many of the casino's nightclubs host New Year's Eve parties, too.
Located on the north end of Atlantic City, Absecon Lighthouse has been overlooking Absecon inlet since the mid-19th century. Nowadays, you can tour the 171-foot structure (the tallest lighthouse in New Jersey), climb 228-steps to the watch room, and see the antique Fresnel Lens, made in Paris and still lit nightly.
📍231 S. Rhode Island Ave., Atlantic City, 📞 609-449-1360, 🌐 abseconlighthouse.org, 📷 @absecon_lighthouse
A whole lot of amusement park fits into just 1,000 feet of boardwalk on Atlantic City's historic Steel Pier. The Wheel — a 227-foot Ferris wheel from which 40 gondolas dangle — is the pier's most iconic structure. Even without the flashy neon lighting, it's visible from afar. The small-but-mighty park has plenty of other nostalgic attractions, though, including rides like a carousel and bumper cars, carnival games, and classic boardwalk snacks.
📍1000 Boardwalk, Atlantic City, 📞 609-345-4893, 🌐 steelpier.com, 📷 @steelpierac
North Beach Atlantic City is a newly-established tourism district that includes three casinos — Ocean Casino Resort, Hard Rock Hotel & Casino Atlantic City, and Resorts Casino & Hotel — plus restaurants, and attractions like Tennessee Avenue Beer Hall, Steel Pier and Absecon Lighthouse.
Part sports venue, part cocktail lounge, Topgolf Swing Suite is the largest of its kind in the country — and it also happens to have panoramic ocean views. Book a swing suite to work on your drive socially, along with up to seven friends. But even if you're not a linksman, other virtual sports include hockey, arcade games, and … zombie dodgeball. (It's fun!)
📍2301 Arctic Ave, Atlantic City, 📞 609-783-8000, 🌐 theoceanac.com, 📷 @topgolf
Thirty-one refreshed treatment rooms at the Hard Rock's swish spa include 20 massage rooms, two couples' suites and two "rhythm and motion" rooms for services that incorporate sound vibration into massages and facials. (This is the Hard Rock, after all.) Afterward, spend time in the spacious sauna and steam room and take advantage of the vitality pool with a heated hydrotherapy tub.
📍1000 Boardwalk, Atlantic City, 📞 609-449-1000, 🌐 hardrockhotelatlanticcity.com, 📷 @hardrockhcac
The Exhale Spa inside the Ocean Casino Resort is a prime place for a massage or facial, of course, but the sprawling, 40,000-foot space is also home to a bathhouse with a jacuzzi, jet-fueled pool, and a rosy-hued Himalayan Salt grotto — purported to help clear toxins and reduce inflammation. Guests can stay for one hour before and after their treatment.

📍500 Boardwalk, Atlantic City, 📞 609-783-8700, 🌐 theoceanac.com, 📷 @exhalespa 🕑 Sunday – Friday, 9:30 a.m.- 6 p.m, Saturday, 9:30 a.m. – 7 p.m.
A.C. draws world-class entertainment, from live music and comedy to MMA and more. Ocean Casino's Ovation Hall is known for its acoustics, plus it's home to the only skyboxes in town. (Acts like Lynyrd Skynyrd and Amy Schumer are coming this summer.) The Borgata has both a 30,000-square foot event center that has hosted Seinfeld and Chris Rock, as well as the smaller gem the Music Box. The 5,000-seat Etess Arena inside Hard Rock garners world-class musical acts like Sting, Alicia Keys, and Lionel Richie, all slated to perform this summer.
On the north end of Atlantic City, right across from the Coast Guard station, Gardner's Basin is a somewhat quieter section of town with shops and restaurants. "I love going to Gardner's Basin," says Jacobs. "This place just reminds me of home and that is why I love to work in Atlantic City." Sightseeing cruises and charter fishing boats leave from the docks here, and it's also home to the Atlantic City Aquarium, which is currently closed for renovations during the 2022 season.
📍800 N. New Hampshire Ave., Atlantic City
Philadelphia has no shortage of stellar hoagies, but there's something uniquely satisfying about unwrapping that white paper while surrounded by briny sea air. The unassuming White House Sub Shop has been making sandwiches — perfectly layered with extra meat and provolone, if you order the White House Special — since 1946. There's always a line outside, but there's an outpost in the Hard Rock casino that makes the exact same version.
📍2301 Arctic Ave., Atlantic City, 📞 609-345-1564, 🌐 whitehousesubshop.net, 📷 @whitehousesub
Inspired by James Beard Award-winning chef Michael Symon's mom, the Italian restaurant in the Borgata feels like a glossier version of your nonna's house. Order classics like clams casino and seafood spaghetti in white sauce (all the pastas are made fresh daily), and absolutely do not miss the legendary lasagna, stacked with impossibly thin layers using Angel's recipe.
📍Borgata Hotel Casino & Spa, 1 Borgata Way, Atlantic City, 📞 609-317-1000, 🌐 michaelsymon.com/angeline, 📷 @borgataac
Chances are you'll have to wait for a table at Kelsey's — the popular soul food restaurant reserves most tables for walk-ins. But it's worth it for some of the region's best fried chicken, catfish, candied yams, and other house specialties from husband-and-wife team Kelsey and Kimberly Jackson. And with live music and a celebratory vibe, the popular brunch is the place to be on weekends.
📍1545 Pacific Ave., Atlantic City, 📞 609-344-2200, 🌐 kelseysac.com, 📷 @kelseysac
In a modest space in the Ducktown neighborhood (right next door to White House) find some of the region's best tacos, piled with cilantro and onion-flecked seasoned pork, brisket, or goat on made-to-order tortillas. While the tacos are the draw, also find excellent enchiladas, crisp sopes, and thick huaraches coated with beans and cheese.
📍2303 Arctic Ave., Atlantic City, 📞 609-344-2062, 🌐 panchosofac.com
With sausage and cherry pepper pies and heaping plates of chicken parm, Atlantic City's oldest pizza joint is delightfully nostalgia-inducing. Also delightful? The $1 mozzarella sticks, $2 draft beers and plates of fried shrimp at the self-proclaimed "second best happy hour in A.C." from 4 to 6 p.m. daily.
📍2800 Atlantic Ave, Atlantic City, 📞 609-345-5766, 🌐 tonysbaltimoregrillac.com
The New Jersey-based chain specializes in cheesesteaks, hoagies, and pizzas that range from the classics, with marinara and mozz, to the delightfully bonkers, like the bless yer heart with fried chicken, homemade waffles, and hot honey. For all the off-beat creativity, though, the shop takes great pride in the ingredients they use, and it's abundantly clear when you taste the pizza.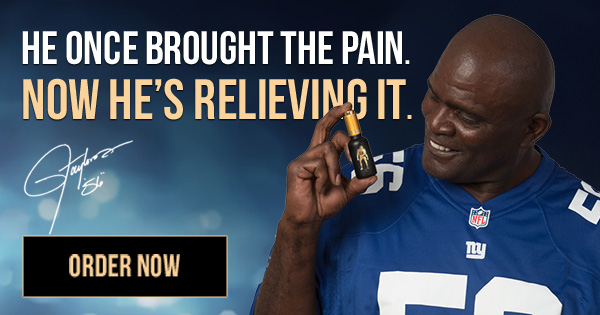 📍300 Oriental Ave., Atlantic City, 📞 609-344-8669, 🌐 tonyboloneys.com, 📷 @tonyboloneys
The classic Italian BYOB has been in business for over a century, slinging plates of veal chops and chicken parm in a snug space surrounded by vintage framed photos. Notoriously hard-to-find (it can feel like you're walking into someone's home), reservations are accepted over the phone but usually take a little perseverance.
📍111 S. Albion Pl., Atlantic City, 📞 609-345-2022, 🌐 chefvolas.com
The sleek sushi restaurant inside the Hard Rock draws on local ingredients as well as ones imported from Japan. The tuna crispy rice is a fan favorite, and sushi or sashimi omakase is also a draw. Order a cocktail from a menu that is creatively broken into sections for sweet, salty, umami, and bitter. Flights of sake are also on offer.
📍1000 Boardwalk, Atlantic City, 📞 609-344-8669, 🌐 hardrockhotelatlanticcity.com, 📷 @hardrockhcac
"The Knife and Fork is a really special place — amazing cocktails and atmosphere," says Prince. The historic restaurant has been in business since 1912, counting Nucky Johnson as a regular in the Prohibition Era. As a nod to its history, a Roaring Twenties mural was added during a thoughtful restoration in 2005. Now guests order lobster thermidor and filet mignon in a white tablecloth dining room that recalls an era when people got dressed up to go out to eat.
📍3600 Atlantic Ave., Atlantic City, 📞 609-344-1133 🌐 knifeandforkinn.com 📷 @knifeandforkinn
» READ MORE: Live your best life in Philly: Read our most useful stories here
Regan Stephens is a freelance writer based in Philadelphia, covering food, travel, business, and lifestyle topics for outlets like People, Food & Wine, and Fortune. Follow her on Instagram.