What is Ashley Judd's net worth? 
Net Worth:$18 Million
Age:53
Born:April 19, 1968
Country of Origin:United States of America
Source of Wealth:Professional Actress
Last Updated:2021
Introduction 
Ashley Judd is an American actress and political activist.
Judd grew up in a family of performing artists. She is the daughter of country singer Naomi Judd. She is the half-sister Wynonna Judd.
Her acting career has spanned more than three decades, and she has also become increasingly involved in global humanitarian efforts and political activism.
As of 2022, Ashley Judd's net worth is estimated to be roughly $18 million. 
Early Life 
Ashley Judd was born on the 19th of April, 1968, in Granada Hills, Los Angeles.
Her parents are country music singers and motivational speakers Naomi Judd and Michael Charles Ciminella. 
Her paternal grandfather was of Sicilian descent, and her paternal grandmother was a descendant of Mayflower pilgrim William Brewster. At the time of her birth, her mother was a homemaker; she did not become well known as a singer until the early 1980s. 
Career 
Judd's first major role was in 'Star Trek: The Next Generation.' She appeared in two episodes of the series in the early 90s. Judd then booked a recurring role on the NBC drama 'Sisters.'
Her debut film role came around the same time, and it was a brief appearance in 'Kuffs.' She then booked a starring role in the independent film 'Ruby in Paradise.' She then starred in films like 'Natural Born Killers,' 'Smoke,' and 'Heat.'
During the 2000s, Judd appeared in movies like 'Where the Heart Is,' 'Someone Like You,' 'High Crimes,' 'Frida,' 'De-Lovely,' and 'Twisted.' During this period, she also performed in a Broadway revival of 'Cat on a Hot Tin Roof.'
She was known for her roles in films such as 'Flypaper,' 'Divergent,' and 'Insurgent.' She also spent this period starring as Rebecca Winstone in ABC's 'Missing.'
A supporting role came with 'A Time to Kill,' which received positive reviews while performing well at the box office. She was a major actress. She got offered roles in movies like 'Kiss the Girls' and 'Double Jeopardy.'
As of 2022, Ashley Judd's net worth is estimated to be roughly $18 million. 
How Does Ashley Judd Spend Her Money?
Ashley Judd spends some of her money on real estate and charity work. 
Ashley Judd's Home 
In 2013, Judd purchased a home in Kentucky. Judd herself spent many years growing up in this residence. Spanning 1,400 square feet, the property features three bedrooms and one bathroom.
Ashley Judd's Charity Work 
Judd has supported charities such as Animal Legal Defense Fund, Children's Medical Research Institute, Creative Coalition, Defenders of Wildlife, Eracism Foundation, Five & Alive, Friends of the Asian Elephant, Heifer International, Jeans for Genes, Legacy of Hope Foundation, and Listen Campaign. 

Highlights
Here are some of the best highlights of Ashley Judd's career:
Heat (Movie, 1995) 
Kiss the Girls (Movie, 1997) 
Double Jeopardy (Movie, 1999) 
Divergent (Movie, 2014) 
Good Kids (Movie, 2016) 
Favorite Quotes from Ashley Judd
"The amount of gender violence that I experience is absolutely extraordinary. And a significant part of my day today will be spent filing police reports at home about gender violence that's directed at me in social media." – Ashley Judd
"The way things happen on social media is so abusive, and everyone needs to take personal responsibility for what they write and not allowing this misinterpretation and shaming culture on social media to persist." – Ashley Judd
"Patriarchy is not men. Patriarchy is a system in which both women and men participate. It privileges, inter alia, the interests of boys and men over the bodily integrity, autonomy, and dignity of girls and women. It is subtle, insidious, and never more dangerous than when women passionately deny that they themselves are engaging in it." – Ashley Judd
"When I allow myself to feel all my feelings instead of numbing myself to them, they pass more quickly. I spent my entire life telling everyone I was "OK, damn it." But when you surrender to the [uncomfortable] feelings, there are gifts on the other side: Allowing yourself to feel loneliness forces you to reach out." – Ashley Judd
"Tough girls come from New York. Sweet girls, they're from Georgia. But for us Kentucky girls, we have fire and ice in our blood. We can ride horses, be debutantes, throw left hooks, and drink with the boys, all the while making sweet tea, darling. And if we have an opinion, you know you're gonna hear it." – Ashley Judd
3 Powerful Lessons from Ashley Judd 
Now that you know all about Ashley Judd's net worth and how she achieved success; let's take a look at some of the lessons we can learn from her: 
1. Realities of the World 
Well, the fact is that one imagination is critically important, and if you have had your imagination stimulated by what is basically a variety of subjects, you are much more amenable to accepting, understanding, and interacting with the realities of the world.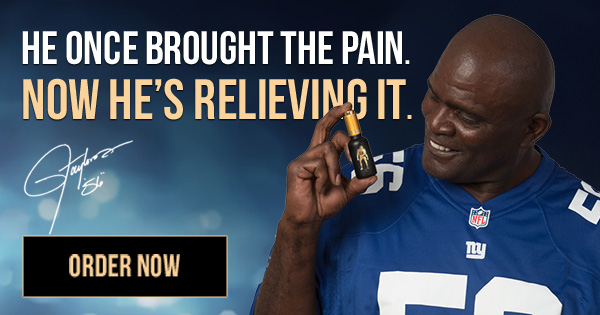 2. Self Care 
Self-care isn't selfish. It's self-esteem.
3. Private Relationship 
Your private relationship with yourself is a spring that will feed every other factor.
Summary 
Ashley Judd is an American television and film actress. Judd is best known for her various acting roles.
She has embarked on an impressive career as a political activist in recent years. On numerous occasions, it was rumored that Ashley was considering a political career herself. 
As of 2022, Ashley Judd's net worth is estimated to be roughly $18 million. 
What do you think about Ashley Judd's net worth? Leave a comment below.