Arnold Schwarzenegger, the legendary performer, who is aptly called "The Austrian Oak," brought life to each part he took on throughout his successful film career. The film, 'Batman and Robin' released in 1997, featured the Terminator star in a unique avatar. It was so convincing that his young son couldn't recognize his father.
ADVERTISEMENT
Article continues below this ad
With his debut in 1970, Arnold gradually shot to stardom with his action and science fiction movies. A spectacular physique, charismatic personality, appealing voice, and expertise in delivering relevant emotions are a few qualities that make him stand out. Having said that, one cannot ignore the significant effort he makes to be natural. A 2017 discussion on the making of the movie threw light on the behind-the-scenes episodes of Arnold's character, make-up, and his son's reaction to it.
ADVERTISEMENT
Article continues below this ad
Arnold Schwarzenegger was dressed up as Mr. Freeze
Schwarzenegger played the antagonist role of Mr. Freeze, who was involved in diamond robberies. Although it sounds glamorous, Dawn, Arnold's make-up artist, described it as an "incredibly uncomfortable suit." The production supervisor recalled a funny incident with Arnold's son.
The nanny brought the kid on the sets. When Arnold dressed as Mr. Freeze walked over to his son, he started crying, "He was smoking a cigar after we cut. He's like, 'It's daddy!' And [his son is] like, 'No it's not!' And it was so cute." It must have been a strange experience to see his dad in the Mr. Freeze costume.
DIVE DEEPER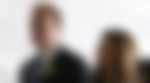 The superhero film was developed based on the infamous DC Comics character Batman and Robin in 1997. It was the fourth film of the Batman franchise. Speaking of the costume, Arnold's make-up artist said, ".. it's costing us $5000 a minute to wait." It took months of work to finalize the look. Besides, the character demanded an 11-person unit just to produce the look which took four hours.

Schwarzenegger refused to shave his head
ADVERTISEMENT
Article continues below this ad
The make-up artist Dawn educated the Terminator star that wearing a bald cap would consume an extra hour and 45 minutes to his day. Besides, it wouldn't look as good. Convinced by his rationality, Schwarzenegger agreed to go bald. However, on the appointed day, he refused.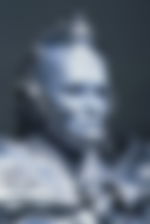 Despite knowing his decision, Dawn attempted to shave his head. With the electric trimmer in his hand, they stared at each other and Arnold flashed his "big sh*t-grin smile". "Jeff, go ahead! I dare you," Arnold said. He turned it off and put it back. Also, he admitted he was glad for not doing it.
Watch This Story: From Conan the Barbarian to Terminator 2, Arnold Schwarzenegger breaks down his iconic movie roles
What do you think about Arnold's Mr. Freeze's look? Share your thoughts in the comments.