Arnold Schwarzenegger has been the face of a certain kind of old-school masculinity. His prolific bodybuilding career, silver screen roles as America's prominent action heroes, and incredible 'can do' attitude make him a poster child for the tough-guy image.
ADVERTISEMENT
Article continues below this ad
But if you ask those closest to him, he is a deeply affectionate person. Schwarzenegger's son-in-law, famous actor Chris Pratt, recently revealed an interesting tidbit about 'The Terminator'.
ADVERTISEMENT
Article continues below this ad
Chris Pratt on Arnold Schwarzenegger
Arnold Schwarzenegger has five children, and the eldest one is happily married and is blessed two beautiful daughters. Katherine Schwarzenegger Pratt married actor Chris Pratt in 2019, and they had their second child last month. The seven-time Mr. Olympia champion has a good relationship with his son-in-law; the two bonded over their mutual love for Katherine and fitness.
VANCOUVER, BC – FEBRUARY 12: California Governor Arnold Schwarzenegger carries the Olympic Flame during the Vancouver 2010 Olympic Torch Relay ahead of the Vancouver 2010 Winter Olympics on February 12, 2010 in Vancouver, Canada. (Photo by George Pimentel/WireImage)
And according to a recent Men's Health interview, Chris Pratt did indeed ask Schwarzenegger's permission to marry his daughter, among other insider information we found out about the former governor of California from that interview. Pratt also divulged some insight into how Schwarzenegger shows his love for his family.
"Gift-giving is absolutely one of his love languages," Pratt shared. "The most thoughtful gifts you could imagine, like quilts with all of the baby's pictures on it. He gave us these—I don't know what you'd call them—like statues carved out of wood. Nativity statues. They're from Oberammergau in [Germany]."
DIVE DEEPER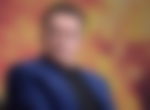 The latest addition to the Schwarzenegger family
ADVERTISEMENT
Article continues below this ad
Chris Pratt rose to fame on the NBC comedy series Parks and Recreation as the affable Andy Dwyer, along with his iconic role in the Jurassic World franchise. Notably, Pratt is popular for his contribution to the Marvel Cinematic Universe as a character in 'Guardians of the Galaxy', and the latest entry 'Thor: Love and Thunder'.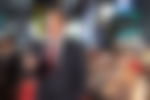 TOKYO, JAPAN – NOVEMBER 06: Arnold Schwarzenegger attends the Japan premiere of 'Terminator: Dark Fate' at Shinjuku Kabuki-cho Godzilla Road on November 06, 2019 in Tokyo, Japan. (Photo by Yuichi Yamazaki/Getty Images)
Pratt became a part of the Schwarzenegger family in 2018 when he became engaged to Katherine Schwarzenegger. Subsequently, this made him the son-in-law of the world-renowned action star and bodybuilding icon Arnold Schwarzenegger. Before this relationship, Pratt had an eight-year-long union with fellow acting sensation Anna Faris.
ADVERTISEMENT
Article continues below this ad
The MCU star has three kids; a son, Jack, from his previous marriage, and two daughters, Eloise and Lyla, with Katherine Schwarzenegger. His relationship with his father-in-law Arnold Schwarzenegger is one for the books, even if sometimes the bodybuilder gets him mixed up with the many Chris(es) in Hollywood.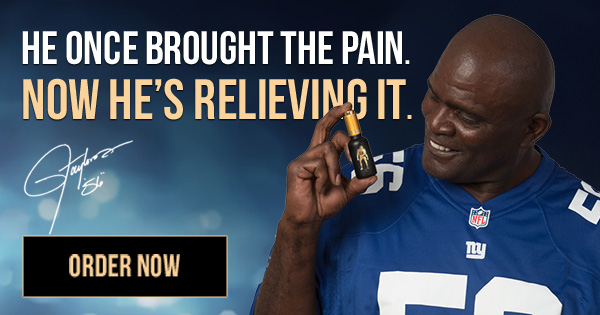 DIVE DEEPER