Arnold Schwarzenegger has achieved excellence in various fields. He is a legendary bodybuilder, magnificent actor, clever entrepreneur, and a recognized politician. For a father figure like him, his children must find it difficult to match the world's expectations to excel like their father. That's a lot of pressure to pursue any field.
ADVERTISEMENT
Article continues below this ad
However, Schwarzenegger brought up the kids very well. One, they are doing magnificently well in their lives, and second, they don't take added pressure from people's expectations. Of his five children, Joseph Baena is Arnold's kid with Mildred Baena. Earlier this year, Baena disclosed how pursuing swimming in his freshman year changed his way of approaching life.
ADVERTISEMENT
Article continues below this ad
How peer pressure transformed Arnold Schwarzenegger's son's life  
The world came to know about his fifth child in 2011 after Maria filed a divorce from Arnold. Baena was merely 13 years old back then, and it changed the whole symmetry of his life. Media, people, and everyone had questions for him, but what does a child know about all this? However, he grew but lost confidence amidst all the confrontations.
But how did he gain his confidence again and become the super stunning Joseph Baena he is now? Baena told the story to Men's Health earlier this year. They mention that Baena was "Athletically inclined but chubby, he was cut from the basketball and soccer teams, and he considered giving up on sports." 
However, things changed. Men's health further mentions that "The turning point came when his buddy Cesar tried to badger him into joining the swim team. Baena balked, worried about how he'd look in a Speedo. But Cesar was relentless, and swimming had one big advantage over the other sports: to which Baena says, "There was no tryout." 
DIVE DEEPER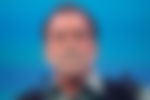 He added, "I was born for the water." Along with trophies, recognition, and a sleek physique came confidence, focus, and a new willingness to engage with fellow students. Moreover, he was president of Frontier High in his senior year.
Netizens love to watch the 2.0 version of Arnold Schwarzenegger
Joseph Baena is an exact copy of his father, and his impeccable physique reflects his powerful genetics. However, in his freshman, he struggled with his mental and physical health. He didn't even make it into their soccer and basketball teams because of his chubby physique. But everything changed. Once he received the right guidance grew big in the fields he participated.
ADVERTISEMENT
Article continues below this ad
Baena has been getting immense love for his posts. People love the way how his physique has improved and how he has started to resemble his father. However, it's very soon to compare him with the legend, but the start is impressive by Schwarzenegger's son.
Watch this story: Its Cheating Arnold Schwarzenegger Joe Rogan Live by Bodybuilding Belief Dwayne Johnson Is Possibly Against
Joseph Baena certainly didn't have a high start to his life. But he has made his way through the challenges to be what he is now. He understood it soon in his freshman year. Confidence comes with surrounding yourself with positivity and self-love.