Bodybuilding legend Arnold Schwarzenegger is one of the most popular bodybuilders in the world. During his glorious career, "The Austrian Oak" won seven Mr. Olympia titles, the second-best in the competition's history. Schwarzenegger also has the prestigious Arnold Classic championship named after him.
ADVERTISEMENT
Article continues below this ad
The handsome Hollywood actor was married to Maria Shriver, a Kennedy family member, and author. The two have four children – two sons and two daughters between them. Recently, a famous American journalist shared some pictures of their son and his girlfriend and a heartfelt message.
ADVERTISEMENT
Article continues below this ad
Maria Shriver's message to Patrick Schwarzenneger
Although Arnold Schwarzenegger and Maria Shriver divorced in 2021, the couple remains close to all of their children. The famous Schwarzenegger family often spends time with each other and shares photos on their social media accounts.
Recently, Schwarzenegger's son Patrick and his girlfriend, Abby Champion, had a couple of photoshoots with the famous Vogue magazine. Mama Shriver was quick to share some of these shots on her Instagram. She also wrote a heartfelt message for the couple.
She wrote in the caption, "I love these photos of @patrickschwarzenegger and @abbychampion for @voguemagazine" Through the young couple's pictures, Shriver tried to relive her days of youth and romance.
"These pictures make me want to jump on a bike, lay down in the grass, and feel joyful about life and love!" stated the mother of four. While Schwarzenegger and Shriver's marriage lasted, they were one of the most prominent and talked-about couples in the States.

Arnold Schwarzenegger and Maria Shriver's relationship history
ADVERTISEMENT
Article continues below this ad
Schwarzenegger met Shriver in 1977 and soon fell in love with her. After several years of ups and downs and controversies, Schwarzenegger proposed to Shriver for marriage. The couple tied the knot on April 26th, 1986.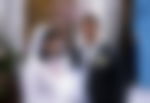 The famous Hollywood couple gave birth to four children, and Schwarzenegger had a fifth child through his love affair with then-housekeeper Mildred Baena. Although Shriver accepted her maid's apology, she filed for divorce from Schwarzenegger.
Watch This Story: From a young age to becoming a beast bodybuilding legend – Arnold Schwarzenegger's insane transformation
After many years of legal issues, the couple finally got a divorce on December 28th, 2021. Neither Shriver nor Schwarzenegger has remarried anyone since then.